More and more families are choosing the mountains for their summer holiday destination, and we know why! Here, you can avoid the heatwave and crowds of tourists, breathe the pure mountain air, enjoy the great outdoors and discover a whole host of outdoor activities for children of all ages, and teens.
Sounds tempting doesn't it?
A Famille Plus resort
In Les Gets, we pull out all the stops to welcome your family. For several years now, we have had the Famille Plus label, proof that we can offer you everything you need for a successful family holiday!
Famille Plus
Activities
In Les Gets, there are so many activities available to please the whole family: the Alta Lumina night-time tour, a little sightseeing train, nature outings, electric motorbikes, archery, several play areas and the Museum of Mechanical Music.
If you need to cool off, you can enjoy the Lac des Ecoles leisure complex, with a swimming lake, beach with on-duty lifeguard, Wibit water park, multisports pitch, beach volleyball court, children's play area and a restaurant.
Learn more
Famille Plus
Accommodation
Finding the right holiday accommodation for your family can prove to be challenging. To help you find the perfect place to stay, browse the full list of Family Plus accredited establishments. These hotels, rental apartments or atypical accommodation all provide plenty of advantages for parents: family room, baby equipment, etc.
Learn more
Famille Plus
Restaurants
A holiday in the mountains is also about the pleasure of enjoying good food, and some quality family time at the restaurant! To make sure the whole family is happy, there are several Family Plus accredited restaurants with kids' meals on the menu, as well as all the necessary equipment for the little ones (changing table, high chair, bibs, colouring while they wait, etc.).
Learn more
Famille Plus
Shops & services
Here are all the Family Plus accredited shops in Les Gets, offering a personalised welcome for families. Ski schools or MTB schools, childcare centres, sports and equipment rental shops, spa, leisure centre, etc.
Learn more
The Multi Pass : THE family Pass for your holidays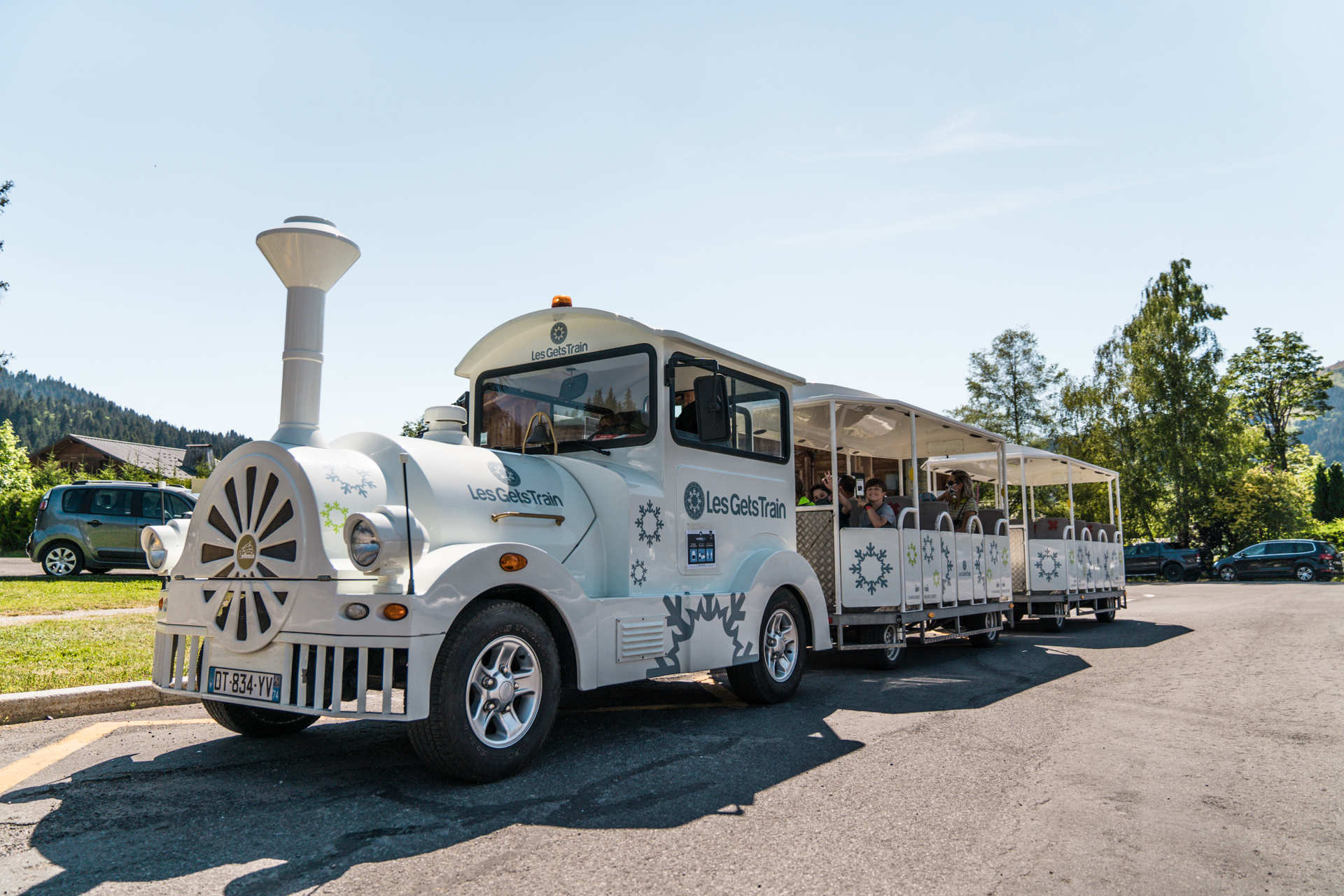 The Portes du Soleil Multi Pass is a card that grants you access to 60 activities, as well as many other activities at discounted prices, valid from 11th June to 11th September 2022 across the whole Franco-Swiss resort.
For just 2,5€ per day, this pass grants you unlimited access to:
Ski lifts for pedestrians: can be used on the way up and the way down, making hiking an accessible activity for the whole family!
Swimming pools and lakes with facilities: the ideal places to cool off after a day's hiking.
Museums and cultural sites: to learn about the Franco-Swiss mountain heritage in a fun and interactive way.
Crazy golf courses.
An indoor climbing wall: to practice before taking on the peaks.
Tennis centres: game, set and match in the mountains.
400 km of trail-running paths, that can be accessed via the ski lifts.
GOOD DEAL: The Multi Pass is free for children under 5 years old!
Festival of the 4 Elements
An interactive and educational festival on the theme of the environment
Every summer, in July, the Les Gets resort is brought to life by the Festival des 4 Elements, which showcases the village's superb natural environment and heritage sites. There is a wide range of entertainment and activities on the theme of the 4 Elements: Earth that carries us, Water that quenches our thirst, Air we breathe and Fire that warms us. 
On the programme of this themed week, especially designed for children, there are fun and creative workshops, all kinds of introductory sessions, sightseeing trips, guided tours, festive entertainment for the whole family, shows and so much more.
Discover the Festival
New facilities for children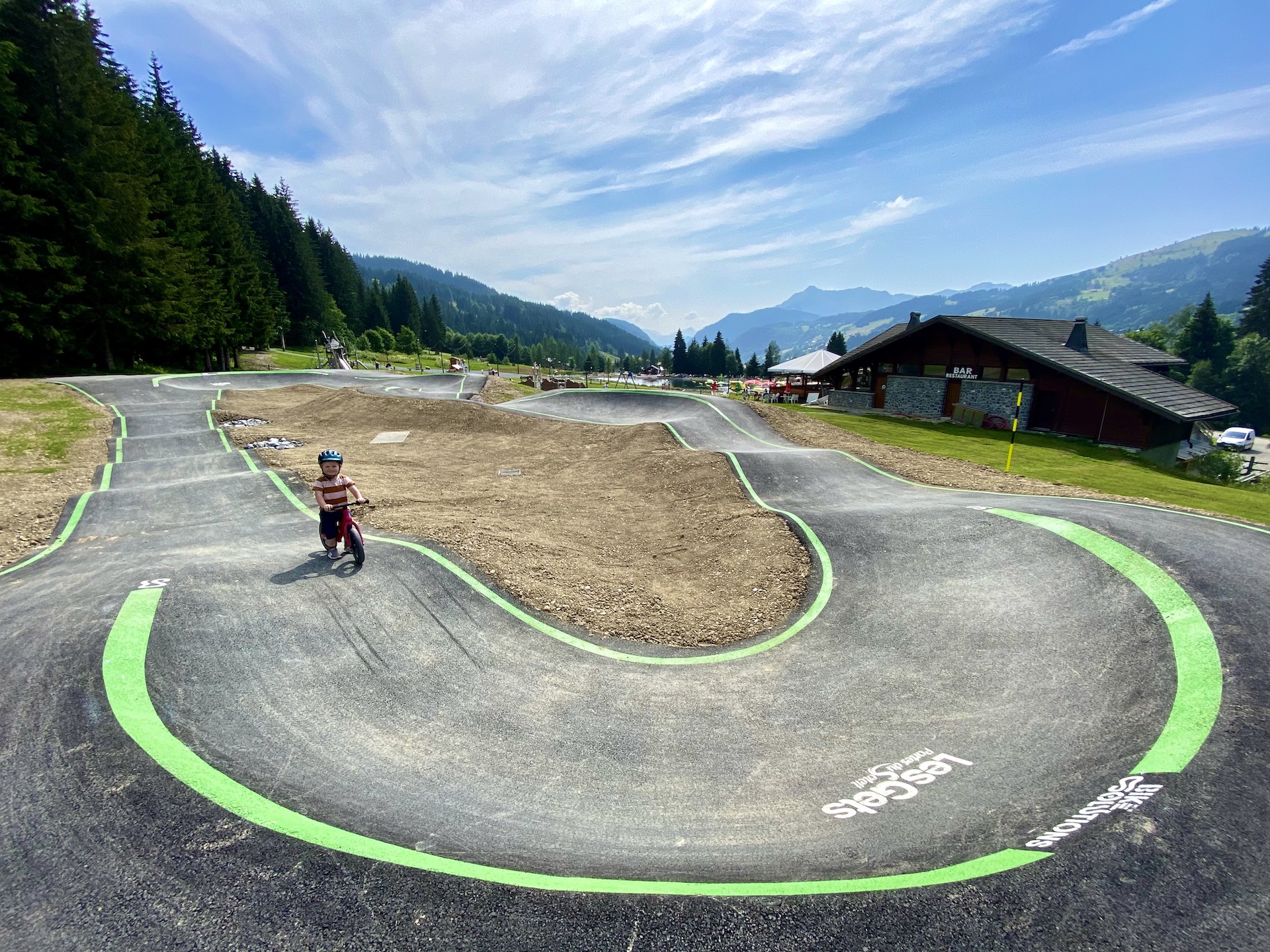 Les Gets resort recently installed new facilities for children of all ages:
The Lac des Ecoles leisure complex is a great place for the whole family, and now has two new facilities: a pumptrack for fans of mountain biking, and a splashpad for those looking for some fun in the water.
There's a brand-new foam play area for young children between the ages of 2 and 6: the Wildkids. This fun area at the foot of the Chavannes cable car is free-of-charge, permanently accessible and completely enclosed.
Several resources for enjoying family holidays