In a galaxy named Portes du Soleil, you'll find a ski resort called Les Gets, a category apart when it comes to cycling terrain. Over the last 25 years, the local tracks and the famous bike park have built themselves a solid reputation in the mountain-biking world. So here are 7 ideas for mountain-bikers of every style and level to try in Les Gets. We think we've covered the whole (cycling) terrain!
Les Gets' reputation stretches way beyond the national borders. This mountain-biking area is a European reference! Some of the stars of the sport, the likes of Fabien Barel, Julien Absalon and Pauline Ferrand-Prévot, are among Les Gets Bike Park's number one fans. The mountain-biking Elite have been coming here since 1992. Les Gets is once again to welcome the world's best mountain-bikers as the resort hosts stages of the UCI World Cup which will climax with the Mercedes-Benz UCI Mountain Bike World Championships in 2022.
Champions aside, a complete range of facilities that everyone can enjoy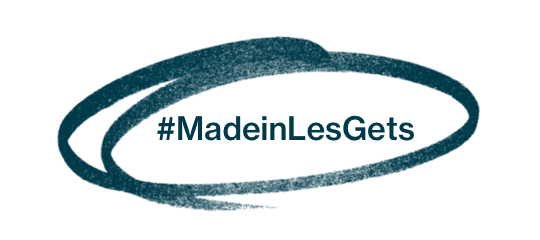 Approved by all publics ! Les Gets Bike Park is the beating heart of the resort's exceptional mountain-biking facilities, with some 128 km of waymarked trails that attract both experts and beginners, of all ages. The site embodies many years of expertise and local know-how, gradually developing to make this discipline accessible to a wider audience.
The icing on the cake in this mountain-bike heaven is that road cyclists can enjoy it too. There are also fatbikes and self-service Ebikes, and even balance bikes so the little ones can join in.
Happiness is choosing from 18 slopes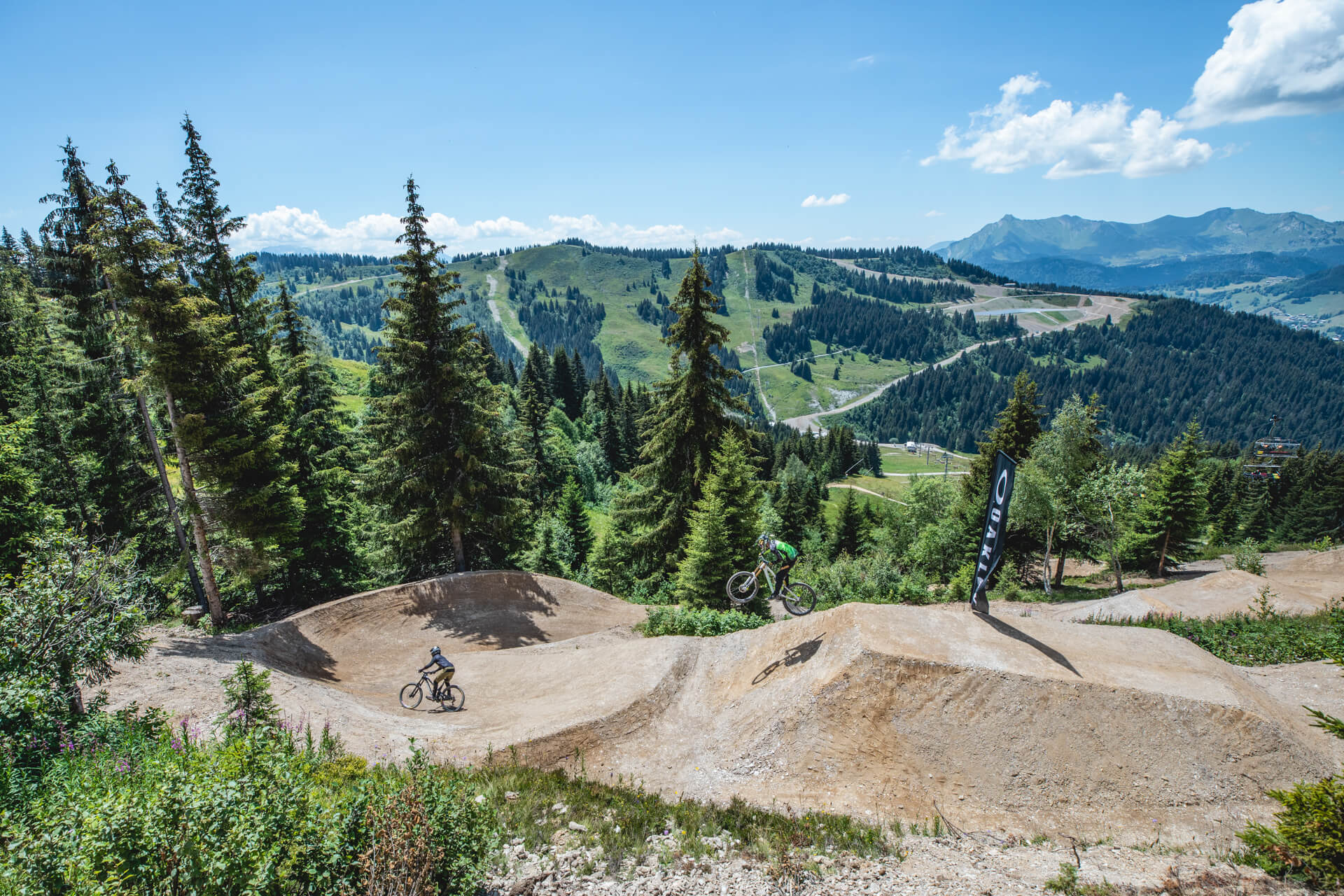 The benchmark resort of Les Gets boasts a total of 18 downhill runs covering some 130 km of marked-out trails. A distinguishing feature of this reputed site is its extremely wide variety of trails which range from easy greens to double-blacks! "The more challenging Mont-Chéry sector of the bike park is more suited to expert mountain-bikers, while the Chavannes and Nochet areas offer easier trails where the slopes are less steep" explains Christophe Gressent, manager of Les Gets Bike Park. "It is rare to find such a range of possibilities in a single bike park."
Let your preferences dictate your choice, between the prestigiously historic black slope, Dans L'Gaz" (700-metre elevation drop), visited by the very best during the World Cup, or the dizzying and highly technical Gets Airline run (double-black) with tree-root sections to negotiate as well as a few impressive bridges. Another unmissable section is the Coaching Track that the instructors make good use of, according to Christophe Gressent: "This fabulous blue run for intermediates is fairly easy but dotted with a few technical sections – steps, roots and some gentle natural berms to help you master speed control."
Damien Chaudron, an MCF cycling instructor at Les Gets, prefers the green Ecureuils trail, the longest in the entire MTB area. "You can hurtle down the slope or take it more gently but it never gets too challenging. This well-designed trail offers a great opportunity to observe the vegetation growing at different altitudes. You start on grassy meadows, winding between copses before reaching the forest lower down."
Option 2 / Enduro – XC
Six different itineraries to try including the inevitable Loex plateau circuit
Six trails marked out from the top of the chairlifts ensure you avoid the steep uphill sections and enjoy a relatively easy enduro/cross country ride. At Les Gets, enduro mountain-biking means you don't have to cycle up any steep slopes to enjoy the superb scenery.
There's something for everyone here, from the very easy Boucles des Clarines loops (5.7 km with a 190-metre climb and 190-metre descent) to the famous Loex Plateau Circuit. Concerning the latter, our first tip is to pronounce it as "Loa" and not "Loex" if you want to sound savvy! This great sporting challenge across the wilderness covers nearly 15 km (310-metre climb, 760-metre descent) from the Chavannes plateau through a pristine habitat with some beautiful wetlands and superb views of the Mont Blanc massif. "A truly great nature excursion which will take you a half-day or full day depending on your level of fitness" advises Damien Chaudron. 
Option 3/ Electric mountain biking
Breathtaking scenery along the great Portes du Soleil trail
Six safe, waymarked trails that share certain sections with other itineraries, a chance to try a mountain Ebike which you can rent from one of the resort's many outlets. And for those who fancy letting technology help them explore further afield, we recommend without hesitation that you take to the beautiful 80-km Portes du Soleil trail which is now within your reach, especially as you can recharge the bike battery at the charging terminals installed along the way. More than just a bike ride, this is a whole adventure on the trail of the Pass'Portes du Soleil MTB event that's organised every year in June. You'll discover ancient Alpine chalets, exceptional plant and wildlife, enchanting waterfalls, and beautiful views of the Dents du Midi mountains! As an added bonus, with the Portes du Soleil lift pass you get to avoid a few difficult uphill sections.
Alternative option: the Golf Course trail : A lovely itinerary (6.5 km, 120-metre climb, 500-metre descent) near the golf course and lakes. Ideal for families and/or beginners as there are no discouraging technical sections.
Discover
Option 4/Road Cycling
3 successful climbs (maybe even 4) without leaving Les Gets
The day's highlights include a succession of three iconically high places in the Mont-Chéry sector above Les Gets.
From the resort, you'll warm up by climbing the Lassare road before descending again, then tackle the long but not too steep Mont Caly climb (1,487 metres). Take advantage of the second descent to recover your strength for the most challenging part, the steep climb to the Belvédère du Mont Chéry (1,535 metres)! You'll probably never forget the short, sharp burst of effort required for this 4 km climb on an average slope of around 10%. The record is held by Alberto Contador who covered it in 11 minutes and 36 seconds. If that doesn't wear you out, you can continue up to the Plateau des Chavannes on the other side of the mountain.
No worries If you're not quite fit enough, as you can split this Grand Slam challenge into 3 or 4 separate stages!
discover
Try a bike for all seasons with XXL tyres
Whatever the season, mud or snow needn't stop you from enjoying those pedalling pleasures! No route is too slippery for the grip of your fatbike's enormous tyres. In summer, you can take to the slopes and trails with this amazing machine. And to enjoy an even wider choice of routes, you can take your fatbike on the Chavannes and Nauchets chairlifts in the Chavannes sector. Access to the Mont-Chéry gondola lift is also allowed for bikes weighing less than 25 kg.
And in winter ? A whole new experience awaits you when there's snow on the ground. You'll discover sensations of comfort and stability that make it every bit as exhilarating! Throughout the season, the resort organises free sessions to introduce you to this activity. The Intersport shop (at the bottom of the Chavannes lifts) proposes fatbike rentals along with plenty of tips to help you get started
Sign your toddler up for the cutest event of the year
At Les Gets, they catch the bike-park bug young. Very young ! Straight from the cradle? Not quite, but almost! So until their little feet can actually reach the pedals and make the most of the pumptrack, mini jump park, green DH slopes or kidzone before competing like their older siblings, your 2/5 year-olds can race on balance bikes in an event organised by the resort during the MTB World Cup.
A Run Bike Challenge just for them on the centre-resort's main street which is closed to traffic for the occasion. We love the very concept!
An effortless climb to the lake
Les Gets is also a ground-breaking resort when it comes to self-service Ebike rentals! In 2015, Les Gets launched GetsLib', a soft mobility service that can be seen in many cities but is quite a novelty in a mountain resort. Perfect for exploring the resort's every nook and cranny, popping to the shops or getting to your activities.
To really hit the summit, jump on a GetsLib bike and ride up to Lac des Ecoles for a dip in the lake. It's a great feeling of freedom, it's relaxing and it's good for the planet. The return descent offers the added bonus of turning the bike into a giant ecofriendly hairdryer!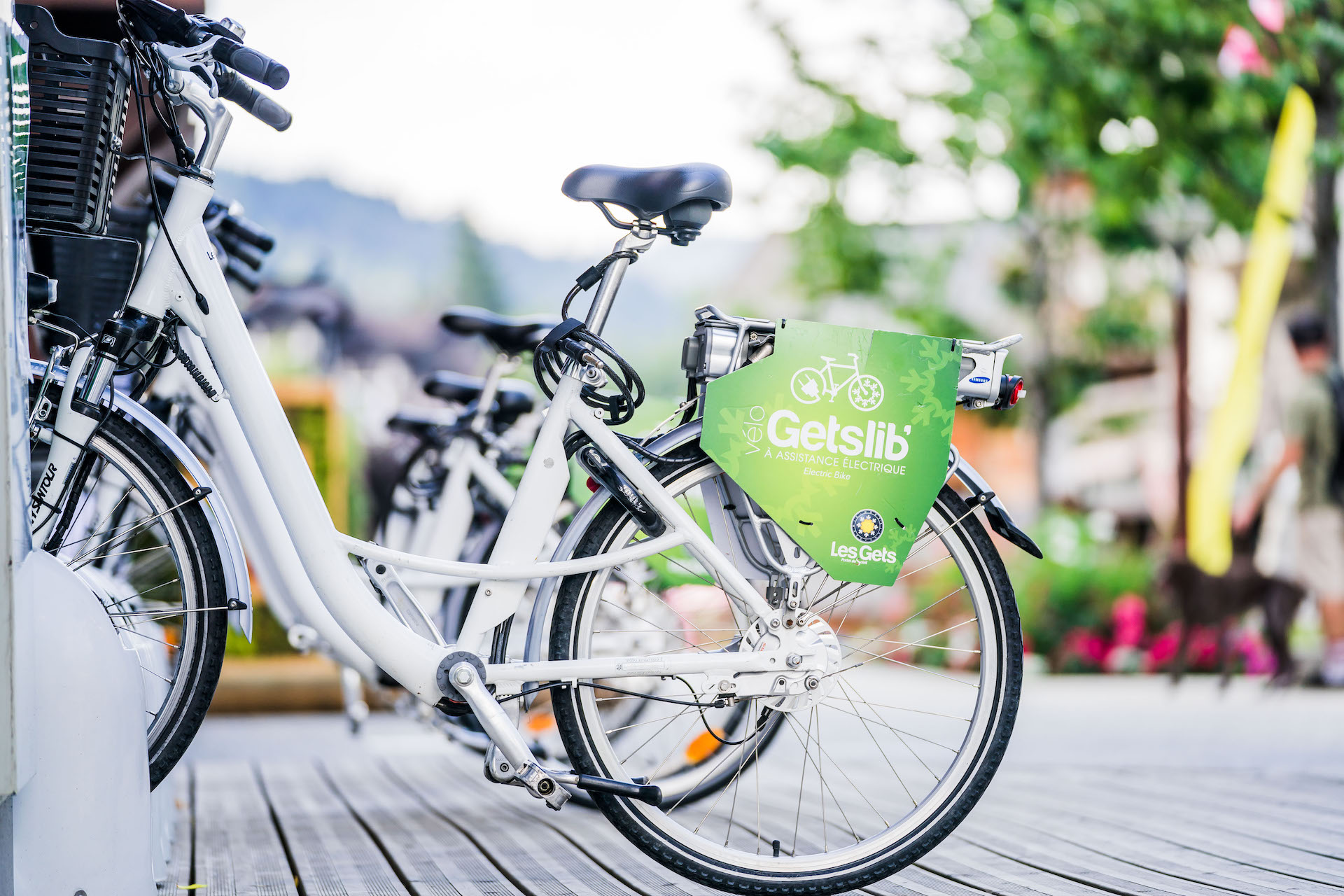 Always more tips & tricks…