In summer or winter, spend carbon-free holidays at Les Gets, the resort that's committed to green tourism. Ready for a challenge?
Travel green to Les Gets
It couldn't be easier! Just take a high-speed and/or regional express train (TGV/TER) to Cluses or Thonon-Les-Bains, then jump on an Altibus shuttle bus to reach the resort. Its a practical, economical and friendly way to travel. Carsharing is another possibility. A third option is to drive here in an electric vehicle. The resort is equipped with E-vehicle charging stations that you can use during your stay.
Source sites:
www.oui.sncf
www.altibus.com
www.covoiturage.fr • www.tribu-covoiturage.com • www.easycovoiturage.com • www.skivoiturage.com
Opt for soft mobility within the resort
Once you're here you can again choose green travel solutions. In this human-sized resort you can make many of your trips on foot. In summer, the little tourist train of Les Gets runs between the resort and the Lac des Ecoles lake, and also proposes a heritage tour. In winter, the same little train travels back and forth between the Mont-Chéry and Chavannes gondola lifts whenever the slopes are open, and shuttle buses operate all day long between the centre-resort and the hamlets. If you book ahead, you can even use them in the evening. In summer, you can also use the self-service Getslib bikes with electrical assistance.
100% de sports respectueux de l'environnement
During the summer
A whole mixture of summer activities awaits you – walking, hiking, trail running, mountain-biking, cycling, Ebiking, lake-swimming at Lac des Ecoles, dog-hiking (with the dog attached to your waist), paragliding and much more. Why not make your golfing debut on a green that's very… er… green! The 18-hole course at Les Gets is at the golfing forefront in environmental terms.
During the winter
The list of eco-friendly activities is just as long in winter, with snowshoeing, Nordic skiing and ski-touring, as well as electric snowmobiles for children, fatbikes (mountain-bikes with huge tyres), yooners and dog-sleds! When it comes to downhill skiing, the resort's ski-lift management company is the first in France to boast a power supply based entirely on renewable energy sources. Not only that, but skiers arriving at the resort by electric vehicle get 20% off a full-day Les Gets-Morzine lift pass.
In the heart of nature
Organise an activity programme with Zero Emissions
Culture, leisure activities, heritage, well-being… the range of activities is so vast that the hardest thing of all is to choose! We can't list them all here, but we can still make a few suggestions.
Open all year round, the Alta Lumina concept is a first in European resorts. It is a finely-tuned spectacle that follows a trail in a natural environment amid shows of light, a video screening and some highly original sound effects. The concept focuses on the preservation of wetlands and works around these environmentally sensitive areas in order to keep disturbances to wildlife and vegetation to a strict minimum. Furthermore, the site's power supply comes entirely from renewable sources.
Another must-try: a voice-guided relaxation session in the middle of nature. Or, for something totally different: nourish your inner child on a visit to the incredible museum of mechanical music.
All Summer activities
Opt for eco-friendly accommodation
Accommodation in Les Gets is truly going green, as more and more buildings are designed with the environment in mind, using eco-friendly materials (wood, bio-sourced insulation, etc.).
Nestling in the tranquil hamlet of La Turche, the "Du Changement dans l'air" chalet guestrooms reflect this trend to perfection. In fact, they push out the boundaries of the whole idea. Thought up by Agathe Le Roux, former restaurant owner and future naturopath, and Barbara Porret, a yoga teacher, this zero-waste concept makes a point of showcasing new consumption habits. The female duo also propose 6-day live-in courses on topics that fall perfectly in line with this sustainable development theme. "Detox & Nature", "Acroyoga & Nutrition", and "Phototherapy & Hiking" are just a few examples.
Learn more : www.duchangementdanslair.com
Les Gets resort also has a selection of accommodation with the Escale Nature and Escale Vélo labels.
Escale Nature Accomodation
Learn a little more about the fauna and flora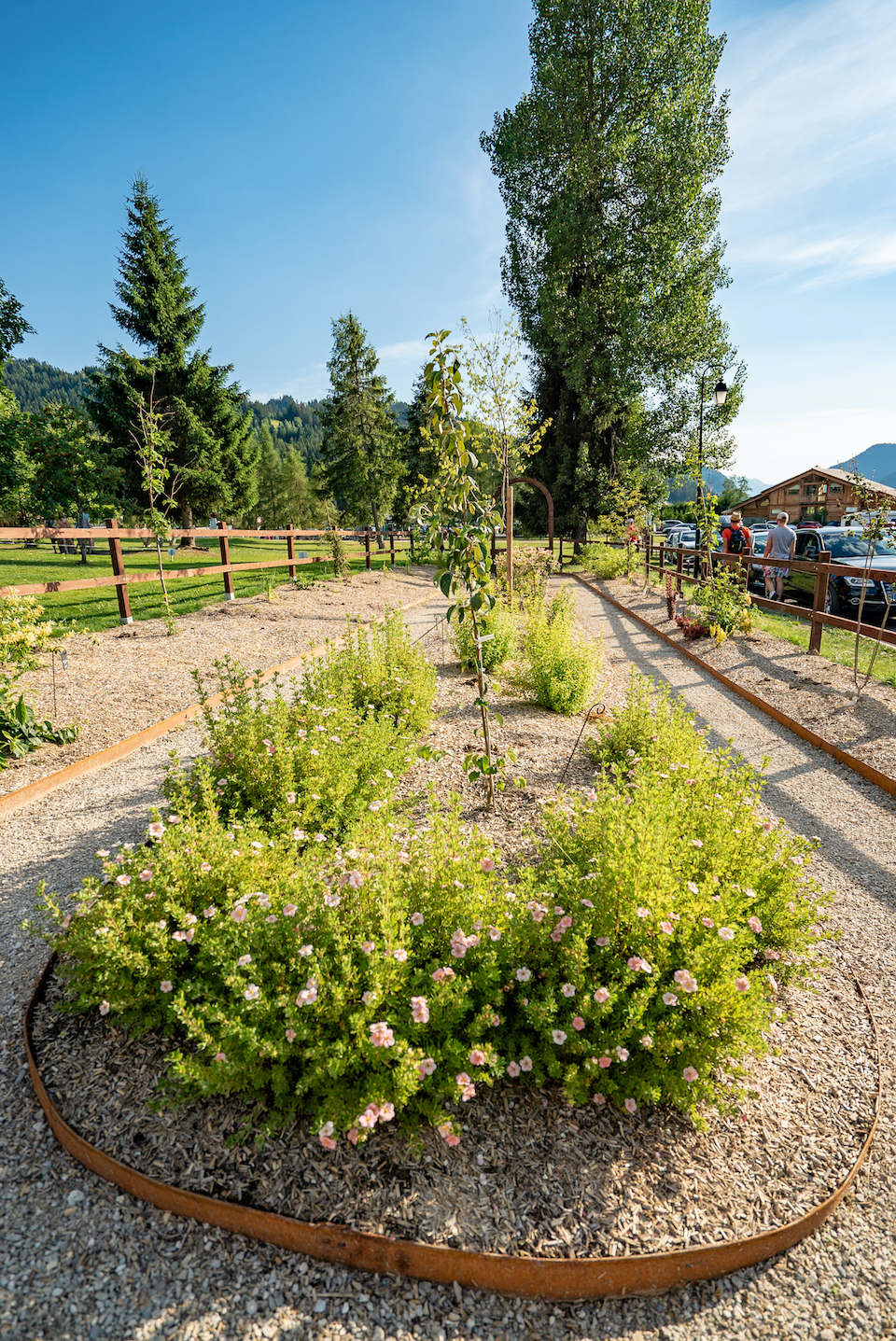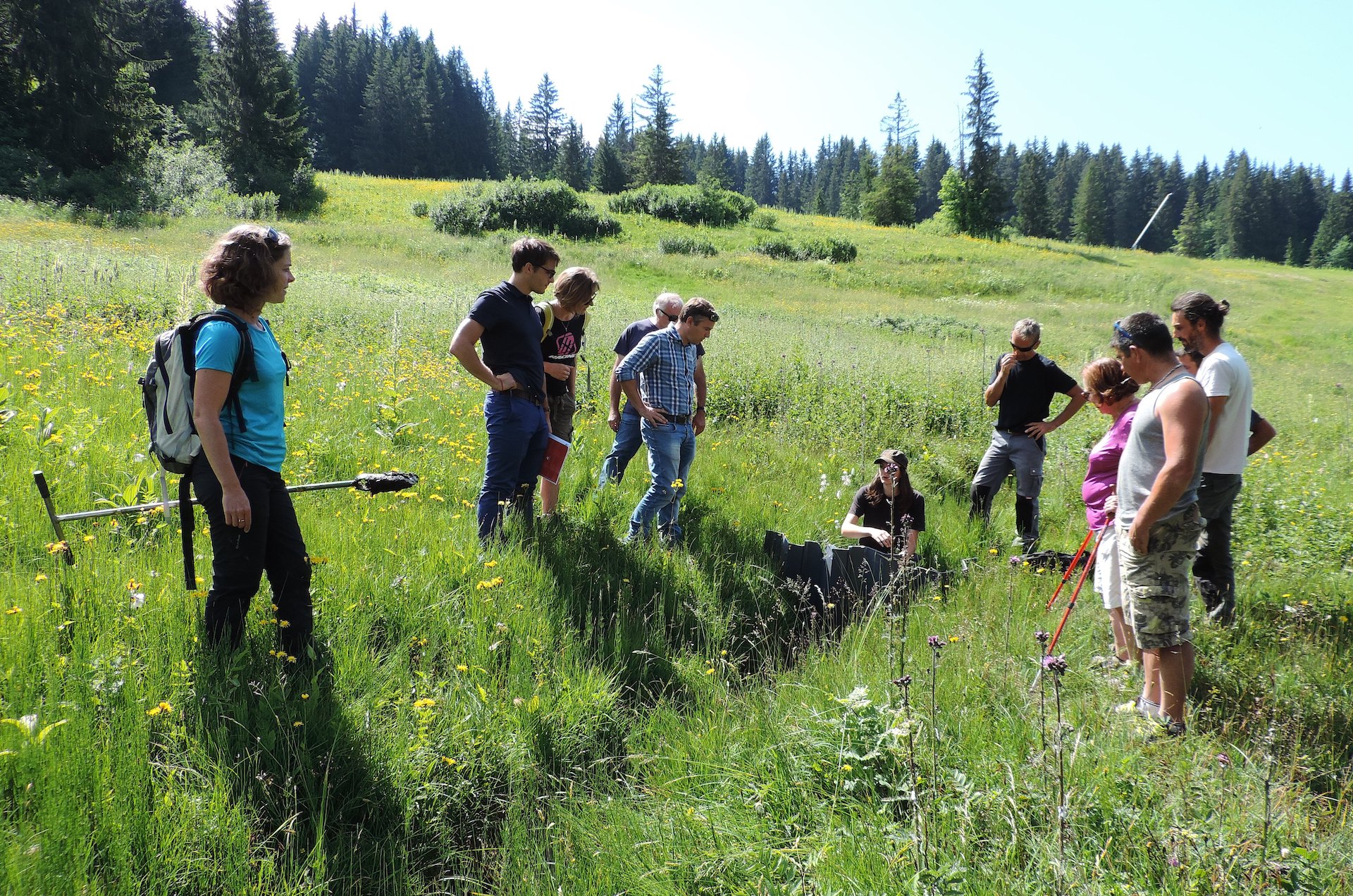 Getting to know a habitat is an important step towards preserving it! Here's your to do list, full of Les Gets experiences not to be missed.
Among other must-dos, plan a visit to the botanical gardens of ̀Father Delavay (certified bý the Conservatoire des Collections Végétales Spécialisées) to ́discover some plants you've probablý never heard of. A hike across the Loex Plateau, a site certified by the Natura 2000 European network, is a life-sized lesson in local biodiversity. As for the wetland of Les Boittets at Lac des Ecoles, this is an ideal place for educating people on issues pertaining to mountain water resources. And you'll have plenty of opportunities to gain insight into the richness – and the fragility – of the Les Gets habitat which is part of the Chablais UNESCO Geopark.
Promote local sources
Besides the environmental commitment, this is a true act of eco-citizenship. It supports authentic farming methods, mindfulness of animal welfare and the respect of nature. Local distribution channels are only natural in Les Gets!
So, do your bit by shopping at the lovely market organised every Thursday morning, when the small retailers of Les Gets propose the entire array of local flavours and savoir-faire.
Or you can go to the farm shops to meet the producers. Léa and Manu, for instance, whose delicious cheeses can be found at the Chèvrerie des Félires goat dairy.
Les Pâtres des Reines is a farm run by Pauline and Valentin, an enthusiastic young couple who champion "poetic agriculture" with a passion that respects available natural resources and the principle of locally-distributed produce. Gourmets will appreciate the quality of their meat, cheese and other dairy products.
Meanwhile, Caroline and Noël organise delicious encounters and tastings at their farm, La Ferme de Caroline, to showcase their work as mountain farmers alongside their herds of goats and the famous Herens cows.
Another must-do is the authentic Fruitière des Perrières dairy, which collects milk from local farms and turns it into delicious Abondance, tomme and raclette cheeses.
Last but not least, make sure you pay a visit to the traditional pottery studio for an out-of-the-ordinary experience and a chance to take away a handy utensil or decorative souvenir made in Les Gets. There's a sheep farm here too!
www.chevrerie-felires.com
www.lafermedecaroline.net
www.fruitiere-lesgets.com
www.poterie-des-gets.fr
More and more tips and tricks…