We are proud to announce that we will be hosting major mountain bike events in Les Gets in 2021. Between now and next summer, we hope that the health situation will allow us to organise these major international events safely and peacefully.
Without further ado, we would like to announce the programme for a great mountain bike year 2021 in Les Gets.
The UCI Mountain Bike World Cup XCO and DHI : 2-3-4 July 2021
After the 2020 calendar was heavily disrupted by the health crisis, we are pleased to announce that Les Gets will be back on the international mountain bike scene this summer 2021 with 3 flagship events including a round of the UCI Mountain Bike World Cup in XCO and DHI.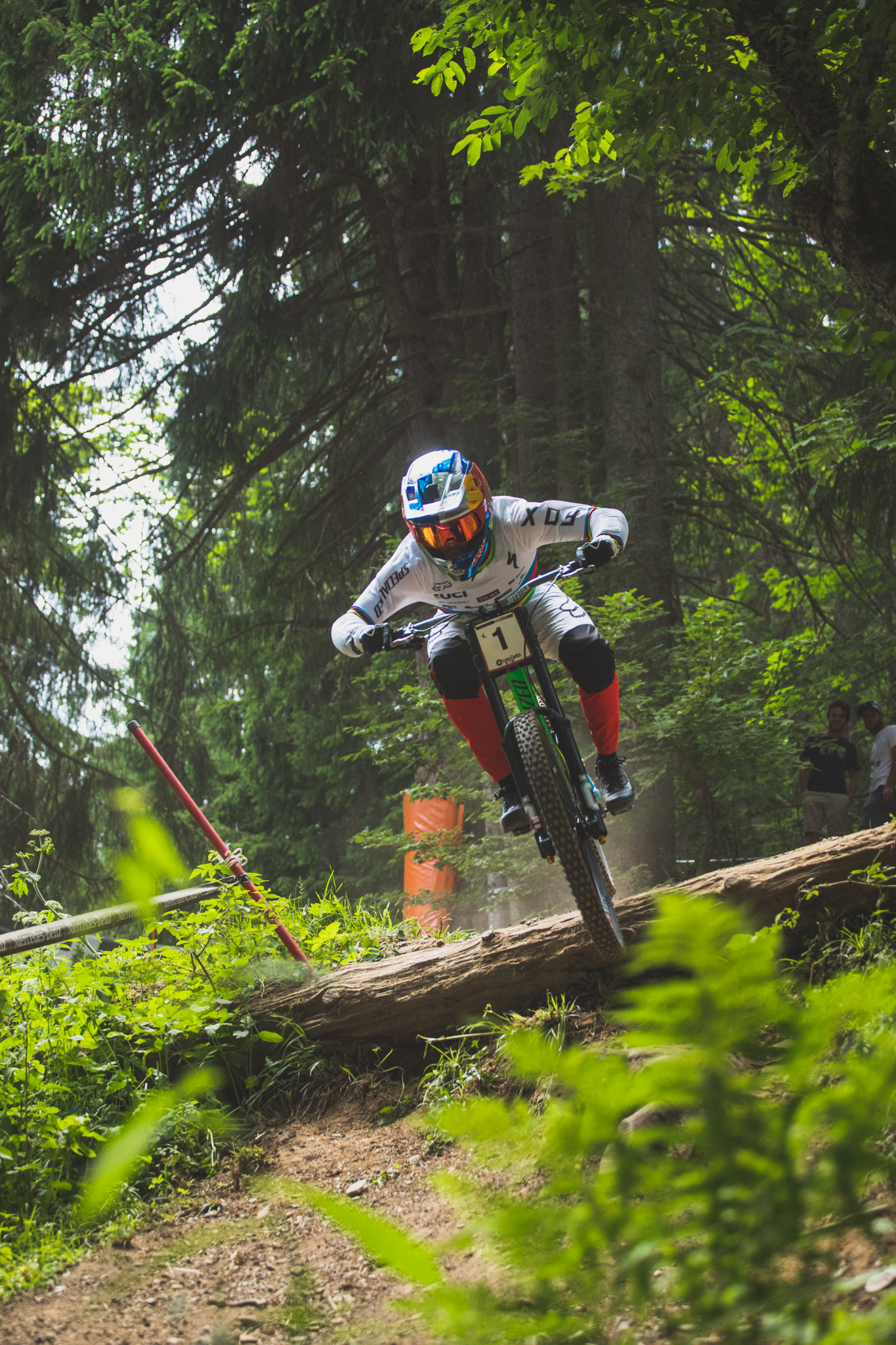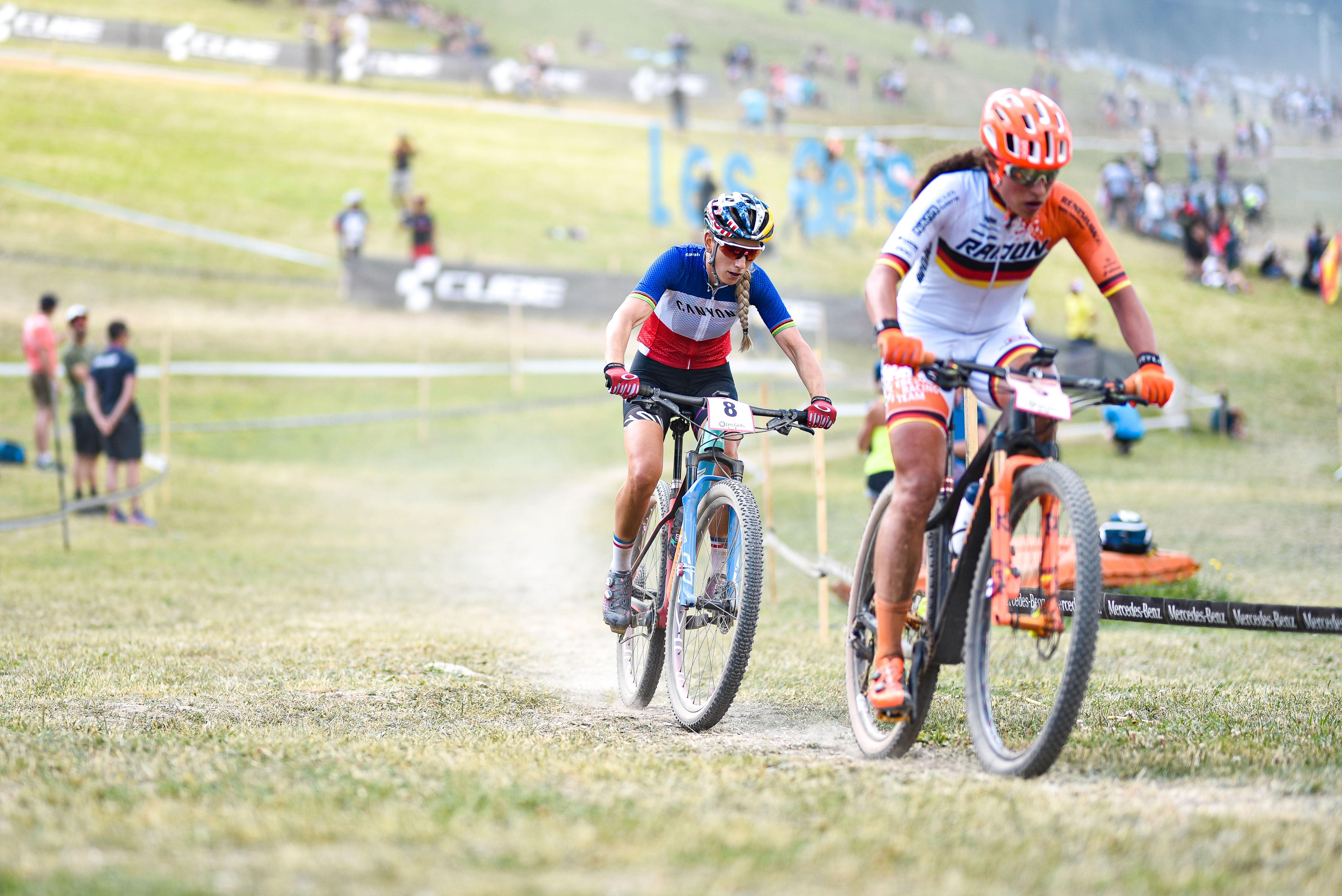 The World Cup is back on track for a hopeful 2021 season.
Les Gets, in cooperation with the French Cycling Federation (FFC), has been selected to organise once again a UCI World Cup round in Olympic Cross-Country (XCO/XCC) and Downhill (DHI), on July 2nd, 3rd and 4th of 2021. The best XCO and DHI bikers will once again be on the slopes of Les Gets to compete in front of an enthusiastic and keen public !
The XCO riders will have one last opportunity to measure themselves on our slopes before taking off for the Tokyo Olympic Games! On the DHI side, the riders will still race facing the Mont-Blanc, but on a redesigned track which will offer some new developments on the top of the track in particular, for even more technical and spectacular passages…
See you at the beginning of July for a World Cup 2021 full of emotions.
The Pass'Portes du Soleil : 25-26-27 June 2021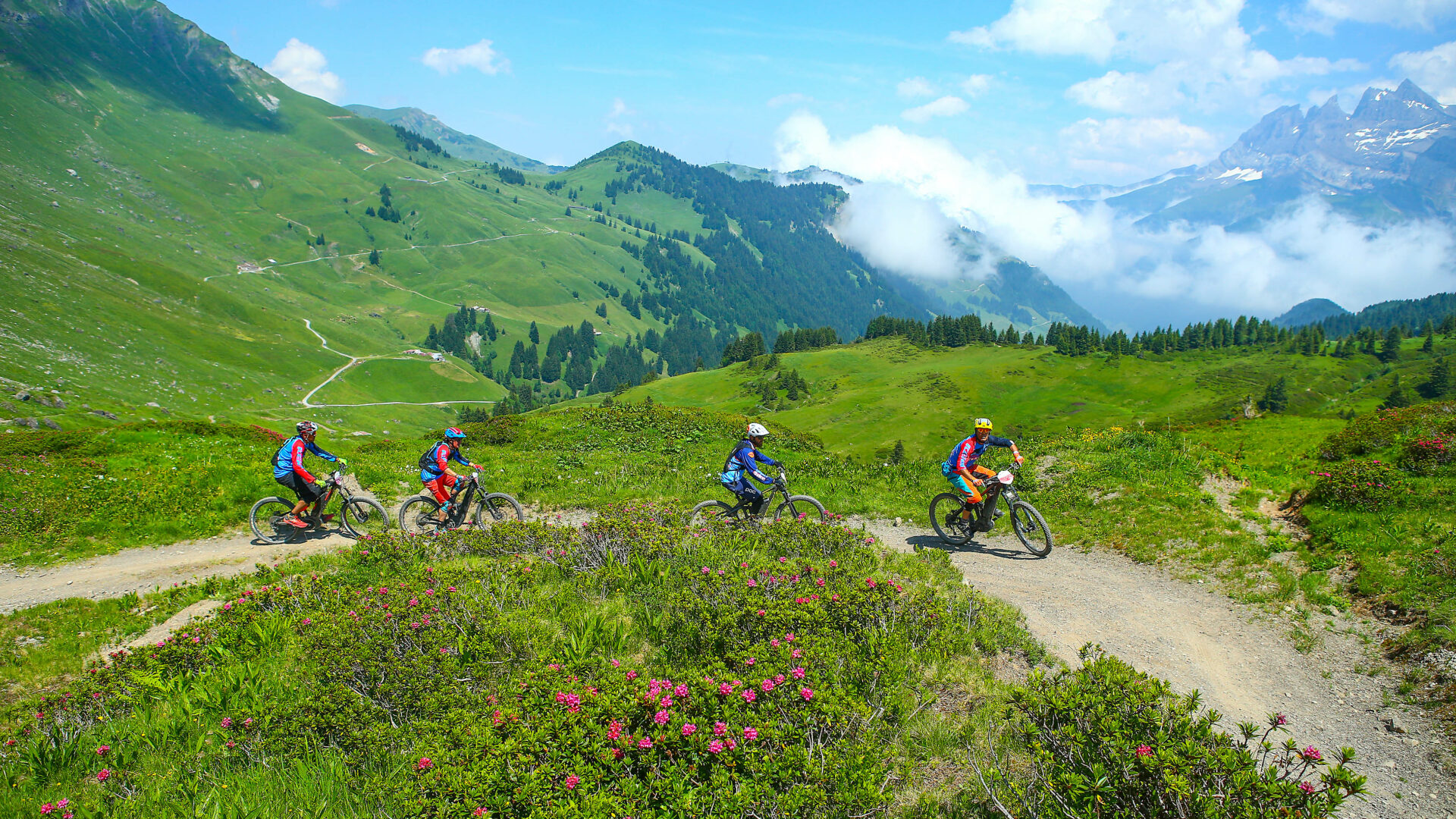 The famous mountain bike ride between France and Switzerland returns to Les Gets in 2021.
With more than 7,500 participants and 9 departure villages, including Les Gets, the Pass'Portes will certainly be a much-anticipated mountain bike event next summer. Everyone can choose their own route beyond the classic route (80km – 6000m descent 1000m ascent): the e-Pass'Portes and its variations with recharging points available at high altitude that allow you to enjoy yourself on an electric mountain bike, the Pass'Portes Kids an itinerary designed for 9 to 14 year olds, the Pass'Portes for women and the "Night Ride" for night-time rides.
If the health situation permits, this year's venue will be held in Les Gets and will offer a 6,000 m2 exhibitor village, entertainment, pumptrack challenges, live music…
Les Gets and Morzine: preparation centres for the 2024 Olympic Games
After the Olympic Games 2024 label was obtained in 2019, the community of Les Gets has been officially selected as the preparation centre for the Olympic Games for Cross-Country Mountain Bike (XCO) from 2021.
The community of Morzine has been selected for the road cycling, triathlon and Paralympic triathlon disciplines.
From 2021, we will therefore have the opportunity to see the French and foreign mountain bike cross-country (XCO) delegations train in Les Gets in preparation for the Olympic Games of 2024 in Paris.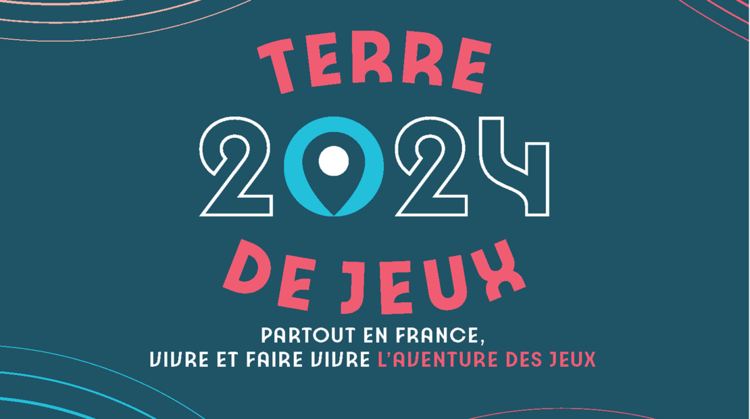 Stay connected to mountains…