Thanks to our live webcams installed in several strategic places in the resort, you can see in one click the snow conditions of the area as well as the weather all year round.
Follow us… We will take you on a 360° visual tour of the resort from the following locations : The top of Mont Chéry, the top of Chavannes Express, the Chavannes plateau, the bottom of Ranfoilly, the top of Grains d'Or, the snow front, the centre of the village.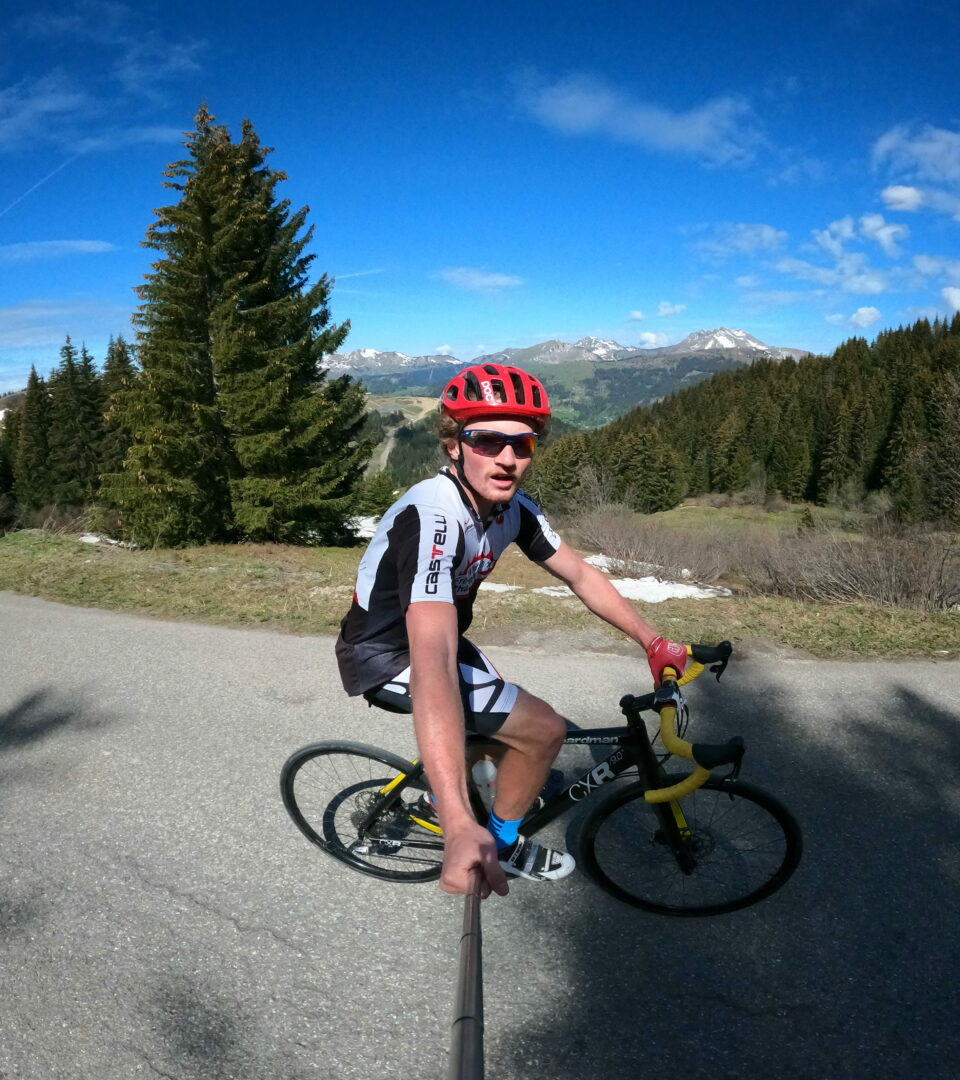 Cycling in Les Gets with our ambassadors
In the summer, the resort is full of mountain bikers and cyclists looking for some exciting trails. You are also likely to run into one of our ambassadors on the MTB trails.
Electric MTB, cross-country or downhill, just for the fun or for training… We asked them how they like to cycle around Les Gets in summer. 
Read more
Your summer #MadeinLesGets
How about testing electric mountain bike?
As a family or with friends, electric mountain bike is the activity to try this summer! Luckily, Les Gets and the Portes du Soleil have set up routes suitable for the practice of e-biking.
Are you ready to power up ?
2021 Mercedes-Benz UCI MTB World Cup in Les Gets
Recap of the MTB World Cup in Les Gets
Immerse yourself in the wild and wet atmosphere of the 2021 MTB World Cup in Les Gets during those three days of crazy mountain bike competitions, which thrilled the public and shook the resort of Les Gets, even in the pouring rain!
Your summer #MadeinLesGets
A bubble of oxygen for your holidays
Hiking, MTB, Bikepark, cycling, Alta Lumina, 18-hole golf course, trail, paragliging, swimming lake, wellness moments and heritage visits…The range of activities is so vast that the hardest thing of all is to choose!
To help you find what you're looking for, we've compiled all summer activities below:
Snow front live
Top of Chavannes Express live
The Chavannes plateau live
Bottom of Ranfoilly live