Les Gets, European leader in Mountain Bike
Road bikes, DH mountain bikes, Enduro or Electric bikes… Les Gets has been a pioneering destination in cycling since 1992! Today it is a European benchmark, with an exceptional Bikepark with over 128 km of marked trails, including specially-adapted ones for e-bikes, and facilities for every level of ability.
On the sporting front, the resort is back on the world MTB circuit in full force, as organizer of the MTB World Cup Finals in 2019, 2020 and 2021 and the World Championships in 2022.
Let's face it, Les Gets is back !
The biggest Bikepark in Europe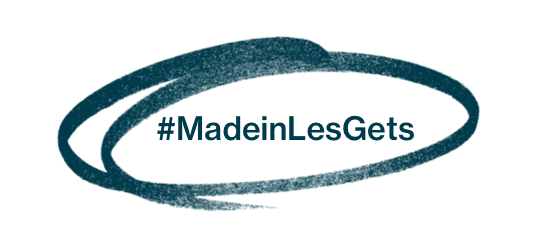 Les Gets Bikepark is a major, world-famous mountain biking site. Suited to mountain bikers of all levels, the bikepark is constantly being developed. It is a magnificent playground for all disciplines including downhill mountain biking (DHI), cross-country (XCO), freestyle, freeride and electric mountain biking.
Enjoy the 128 km of marked trails at Les Gets Bikepark classified according to a colour chart: green, blue, red, black and white checkerboard for the most difficult trails.
Les Gets Bikepark 2023 opening dates
Chavannes Express and Nauchets chairlifts
from Friday 26th to Monday 29th May (Pentecôte)
from Friday 02nd to Sunday 04th June
from Friday 09th to Sunday 11th June
from Friday 16th june to Sunday 17th september
Mont Chéry cable car
from Friday 23th june to Sunday 03rd September
These opening dates are subject to weather conditions.
Download the map of Les Gets Bikepark to prepare your next outings ! You will find all the Enduro, cross-country and DH routes as well as the lift timetables: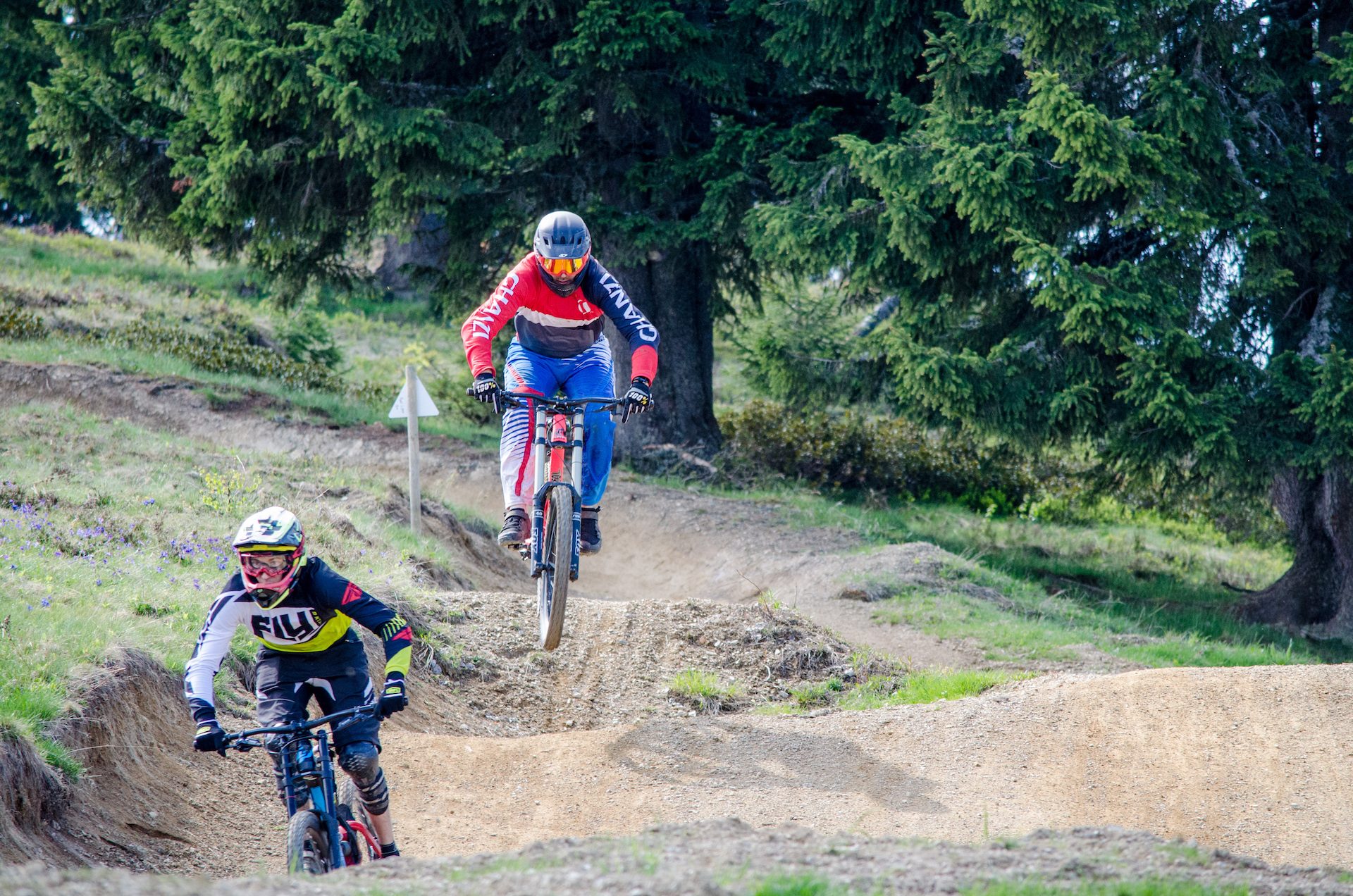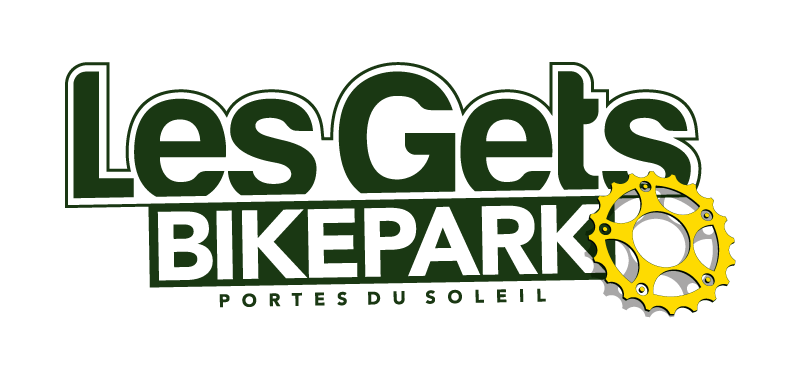 128 km of marked trails.
13 downhill tracks (DHI).
1 Freeride track.
5 tracks Enduro/X-Country.
5 electric mountain biking tracks.
3 charging points for electric mountain bikes.
One 80 km Portes du Soleil Enduro tour.
One 3 ha Jump Park with bridges, jumps, forest passages, wooden units.
1 mini Jump Park.
One 4-Cross track.
1 Dual Slalom track.
2 Pump Tracks.
1 Kid's Zone.
1 Coaching Track.
3 mechanical chair lifts designed for mountain biking, including the Chavannes Express and Nauchets Express chairlifts that are equipped so that 2 bikescan be charged per seat (22 lifts on the whole Portes du Soleil site).
8 bike-patrols to ensure the security and maintenance of the tracks.
Around 10 instructors accredited by the MCF (Moniteur Cycliste Français).
6 specialised stores for bike hire or repairs.
35 staff members who take turns at the welcome desk, on the ski lifts and at the cash desk.
2 free bike-wash bays.
Repair and maintenance points (available free of charge at the chairlifts).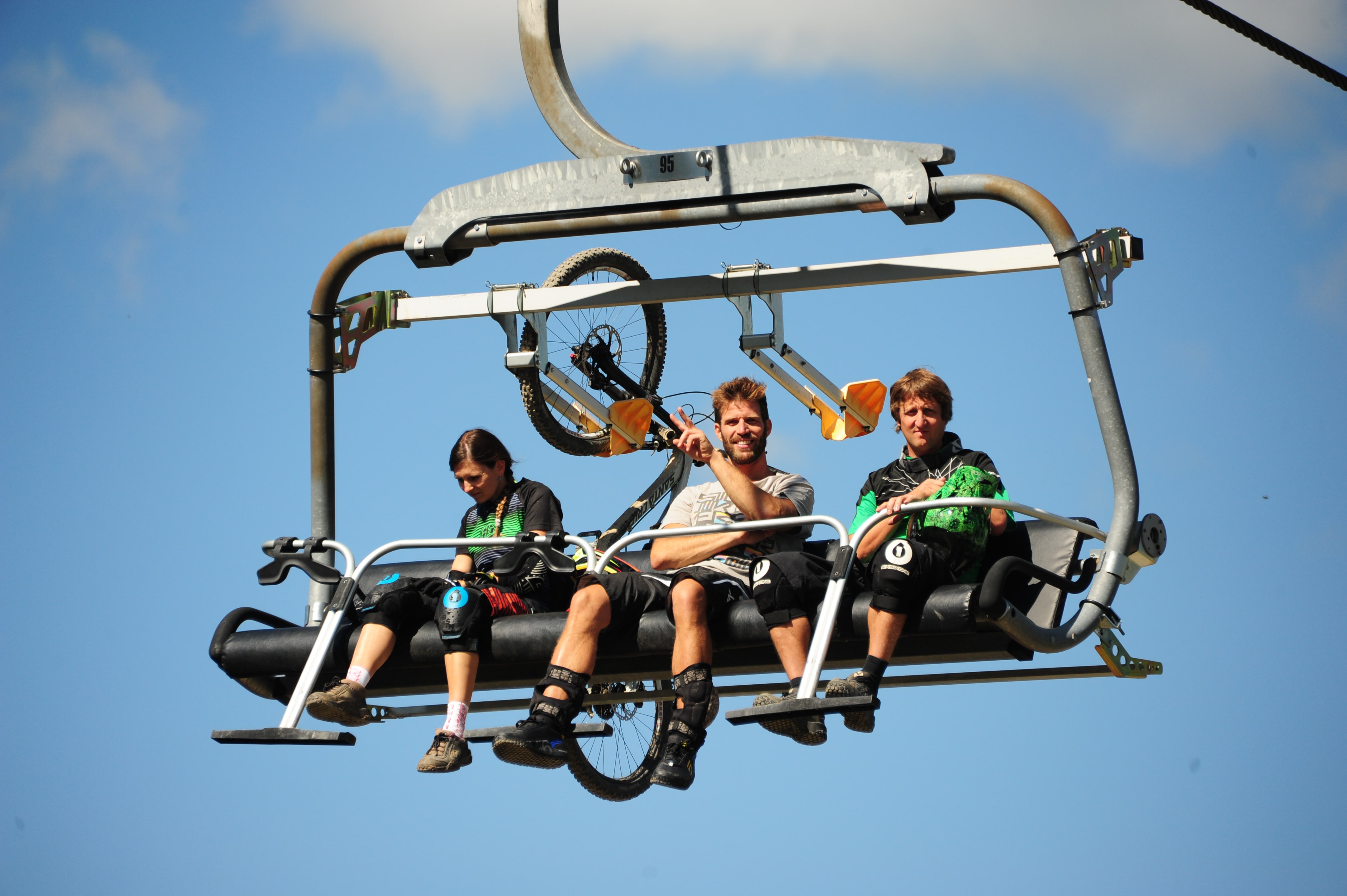 A place to escape, Portes du Soleil
From Les Gets Bike Park, enjoy getting lost in the immensity of the Portes du Soleil mountain-bike area and its 650 km of waymarked trails.
As an added bonus, a single lift pass gives you access to the lifts and slopes of the entire Portes du Soleil area!
Fancy a challenge ? Try a Mountain Bike tour of Portes du Soleil ! Take the 80-kilometre Enduro trail accessible from 12 French and Swiss resorts to explore the villages and landscape that make this beautiful region so rich.
Cycling, a sport for everyone
Several ways to cycle in Les Gets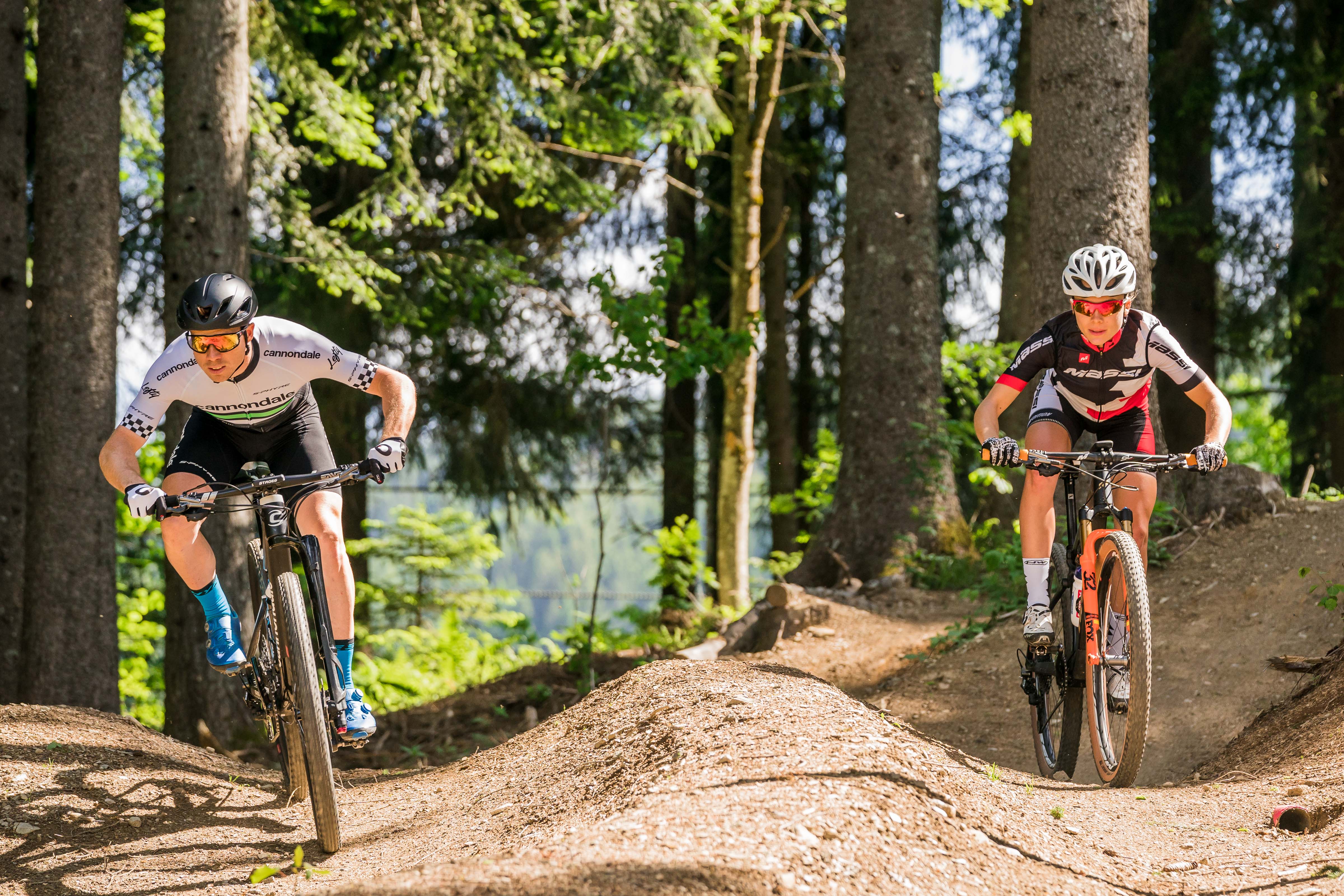 Enduro – XC
Test your stamina across the mountain pastures and through the forests on one of our 6 enduro and cross-country trails.
3, 2, 1… Cycle !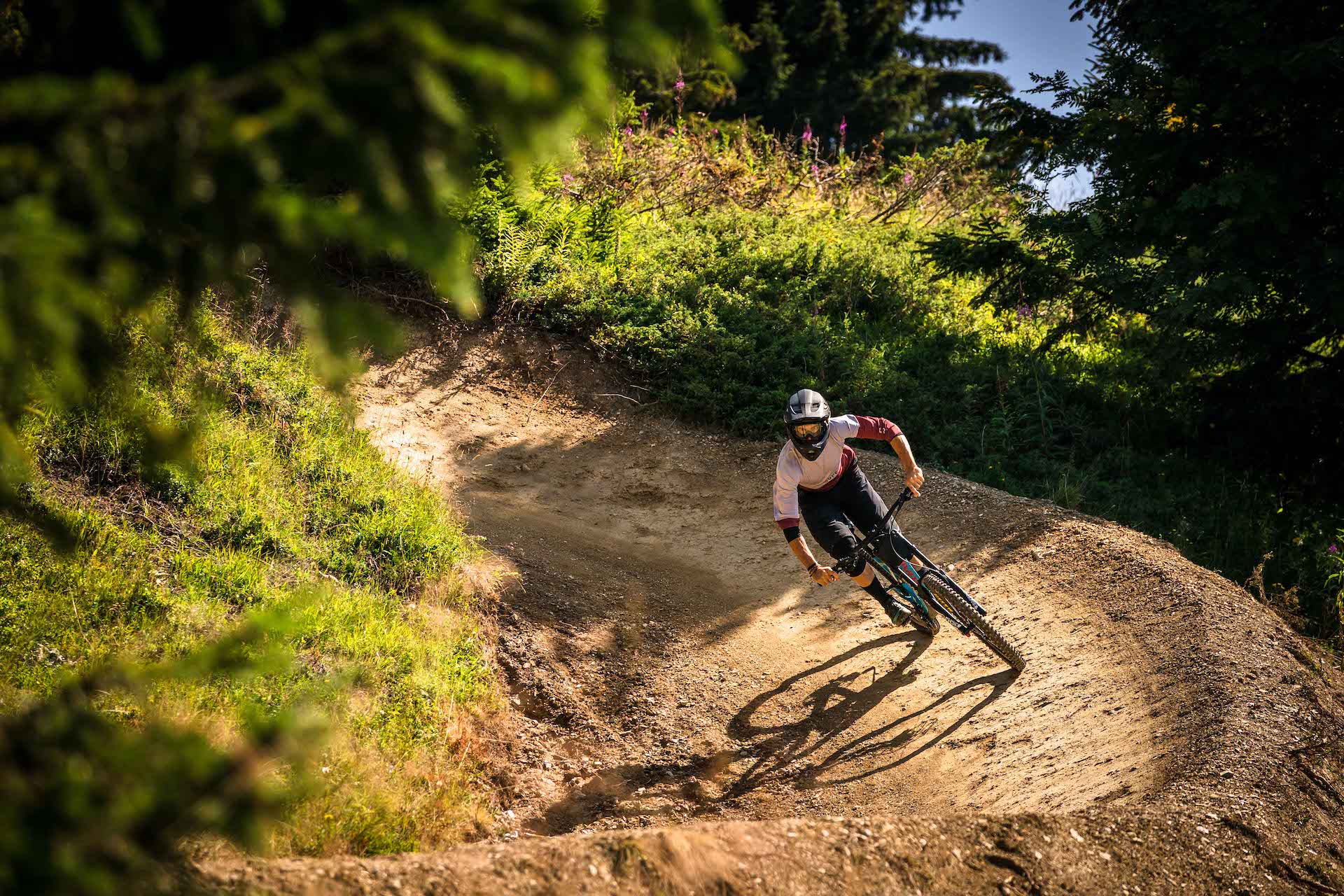 Downhill – DH
In search of adrenalin thrills ? Then take your pick from the 18 DH slopes for which Les Gets is so famous. There's a trail for every level and taste!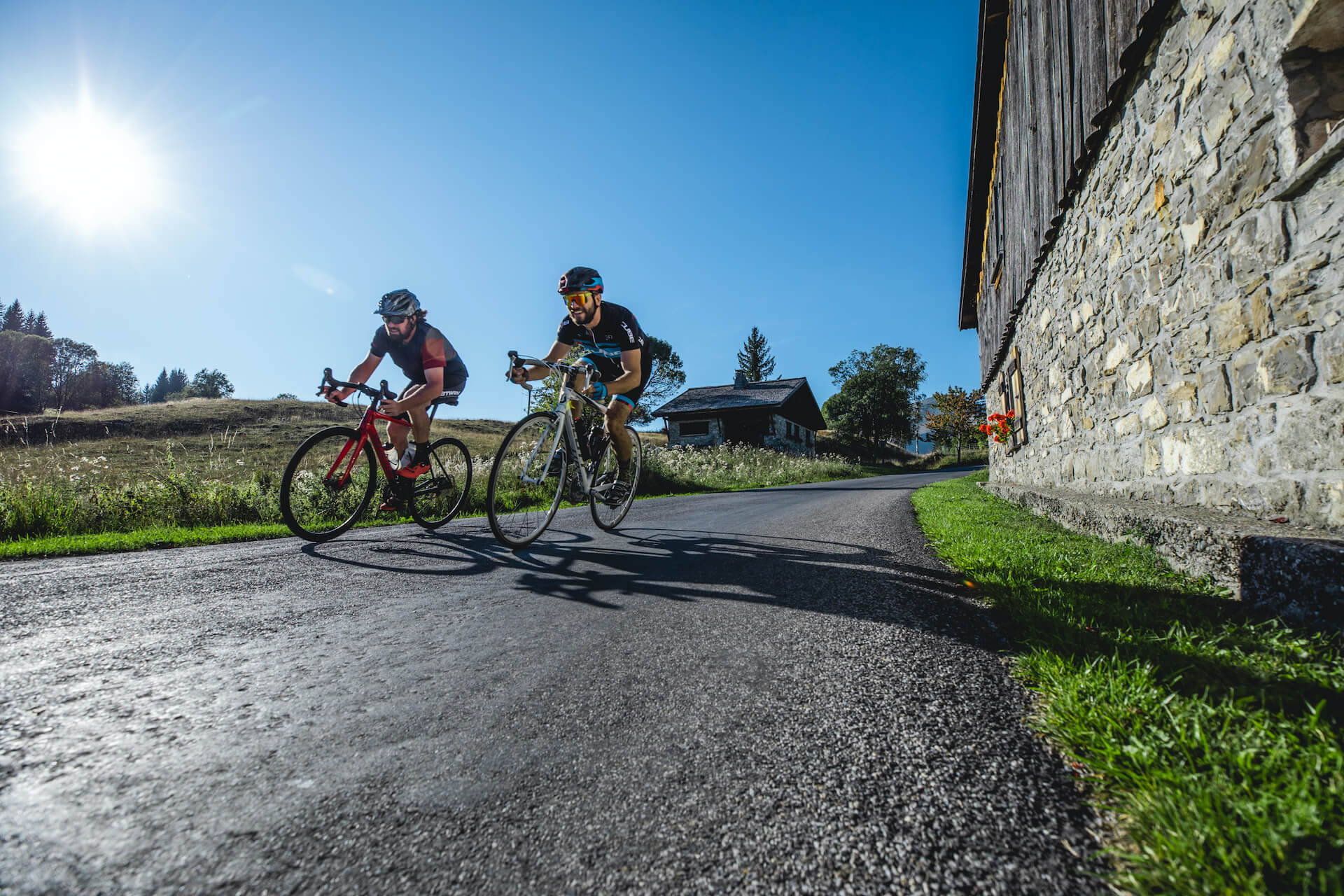 Road cycling
Try the cycling itineraries that lead from Les Gets to the legendary mountain passes of the Tour de France and the mythical Route des Grandes Alpes.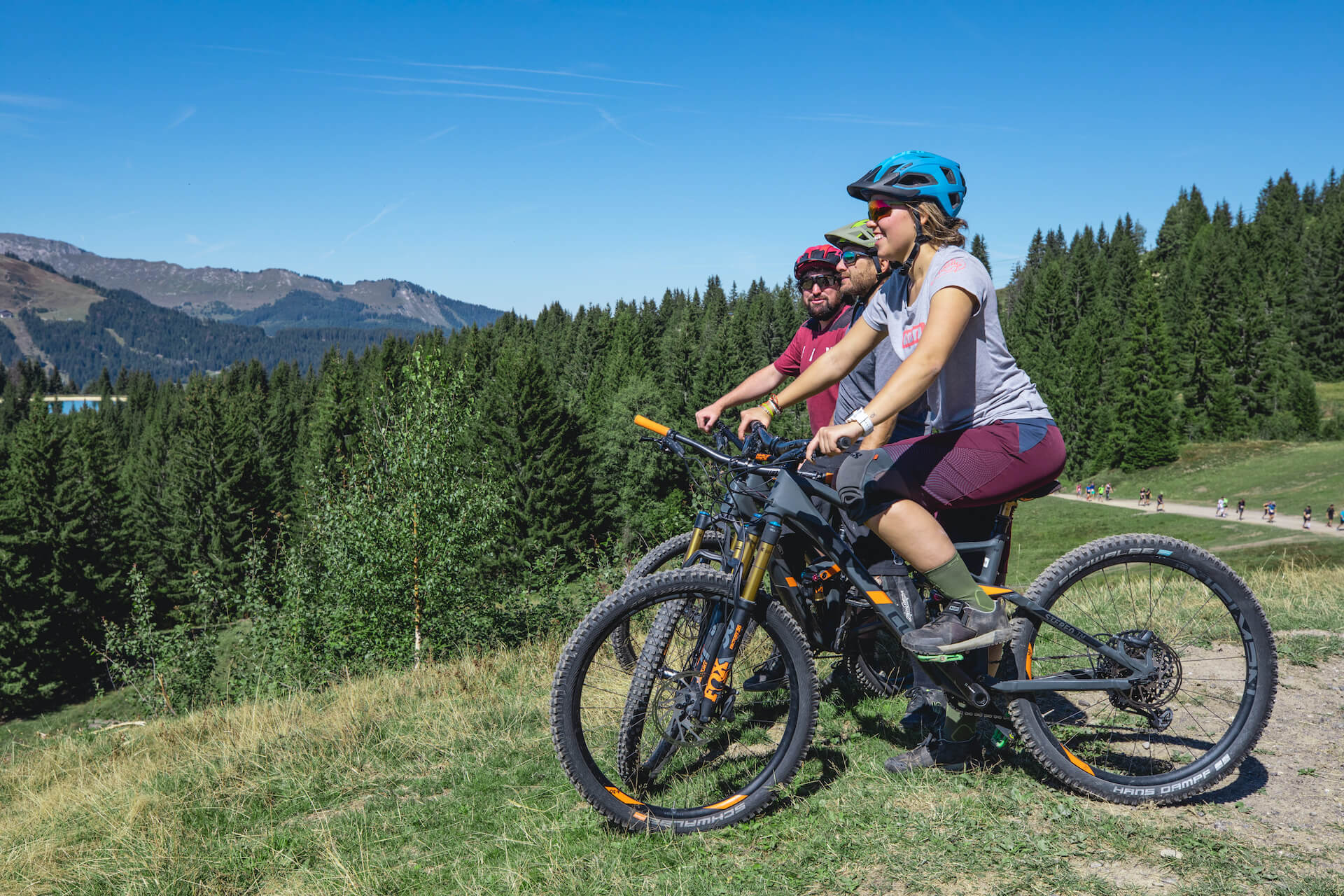 Electric mountain biking
Try the cycling itineraries that lead from Les Gets to the legendary mountain passes of the Tour de France and the mythical Route des Grandes Alpes.
30 years of MTB competitions
The MTB World Championships return to Les Gets… 18 years later!
Since 2019, Les Gets is back in force on the UCI world circuit and has become THE French reference spot for world mountain biking! After the 2019 and 2021 World Cups, the UCI Mountain Bike World Championships will be held in the resort from 24 to 28 August 2022.This is a great achievement for Les Gets, which already hosted the event in 2004, and it is a great source of national pride to see this world event again in France!
#LetsGETSfast
World Cup Les Gets 2021