Eco-friendly transports
Les Gets doesn't only benefit from exceptional panoramic views and top quality air. It is also an easily accessible tourist destination, thanks to its proximity to railway stations and the motorway network.
Once you are in the village, you let your car parked and walk, take shuttle buses or use the little train, in a safe environment…
Getting around is easy with free shuttles serving the village's principal hamlets and an inter-resort shuttle service during high season. Here, biking, e-cycling, walking, shopping and using the little tourist train are fun, safe activities particularly in the village centre, where the main street is closed to traffic for certain periods.
Bus station
Les Gets "La Soulane" Bus station :
From Wednesday to Sunday
9:30am to 12am / 2pm to 6:30pm
Tél: +33 (0)4 50 79 78 51
Getting around the village
Several car parks available
Perrières car park
At the entrance to the village on the Taninges side. Free car park with 350 spaces available, a Getslib' station and 2 electric charging points.
Les Chavannes underground car park
Ideally located in the heart of the village at the foot of the slopes, under the Chavannes cable car. This car park has 280 spaces and is open 24 hours a day. It is free in the summer, and chargeable from December to April. It also has a charging point for electric bikes. No reservation possible.
Le Marais car park
Located in the village, this car park has a capacity of 100 spaces and is also free. Parking is strictly forbidden on Thursdays from 4:00 am to 2:00 pm to allow the municipal market to take place.
Motorhomes car parks
A space has been set aside at the end of the Perrières car park to allow 20 to 30 motorhomes to park. A "Flot Bleu" terminal is available at the exit of the car park. Parking is limited to 7 consecutive days.
La Colombière & Pressenage car parks
Located at the foot of the slopes on the Mont-Chéry side, these two car parks have a capacity of 53 spaces and are equipped with a GetsLib' station and an electric charging point.
Lake car park
Located at the top of the lake road, this car park serves the leisure centre at Lac des Ecoles. It has a capacity of 50 spaces and a GetsLib station.
Car parks with electric charging points for cars
– Les Perrières car park: 2 charging points
– Colombière car park: 1 charging point
– Golf des Gets car park: 2 charging points
– Pic car park: 1 charging point
Car parks for the disabled
Les Gets resort has reserved parking spaces for the disabled in the following car parks:
– Parking du Marais
– Les Perrières car park
– Les Chavannes underground car park
– Colombière car park
– Parking de la Forge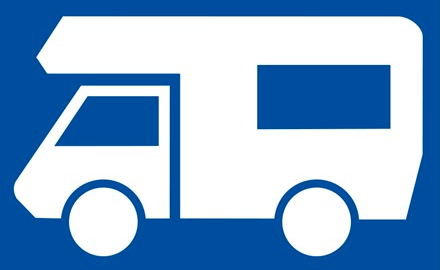 The motorhome parking is located at Les Perrières (first car park on the right from Taninges). There are between 25 and 30 places.