Following government announcements introducing a 6pm curfew throughout the country, the hours of the free shuttles will be changed from Saturday 16 January 2021.
–Line A : last departure 17:20 – end of service 17:48
–Line B : last departure 17:20 – end of service 17:48
-Line C : last departure Top of Chavannes 17:15 – end of service 17:30
–Line D : last departure 17:35 – end of service 17:54
-Line E : last departure 17:20 – end of service 17:45
Line C exceptionally goes up to Les Chavannes, which is why the vehicles on this line cannot respect the scheduled timetables. We strongly advise you to use the PYSAE application to locate the shuttles on this line.
2 vehicles follow each other (every 30 minutes), one of which is strictly reserved for pedestrians. During the February holidays (06/02 to 07/03), an additional shuttle "C Express" runs. This shuttle does not pass through the following stops: Les Clos / Park Perrières / Les Hotellières / Le lery.
Wearing a mask is of course compulsory on the shuttle buses.
Real time traffic
You can check real time traffic for your shuttle on Pysae App: https://pysae.com/info/#/les-gets/routes
You can also download the app on Apple Store or Android
A service of free shuttles is available every day, during the winter and the summer. To know the stops and schedules of the shuttles, download the timetable below.
Winter map and bus stops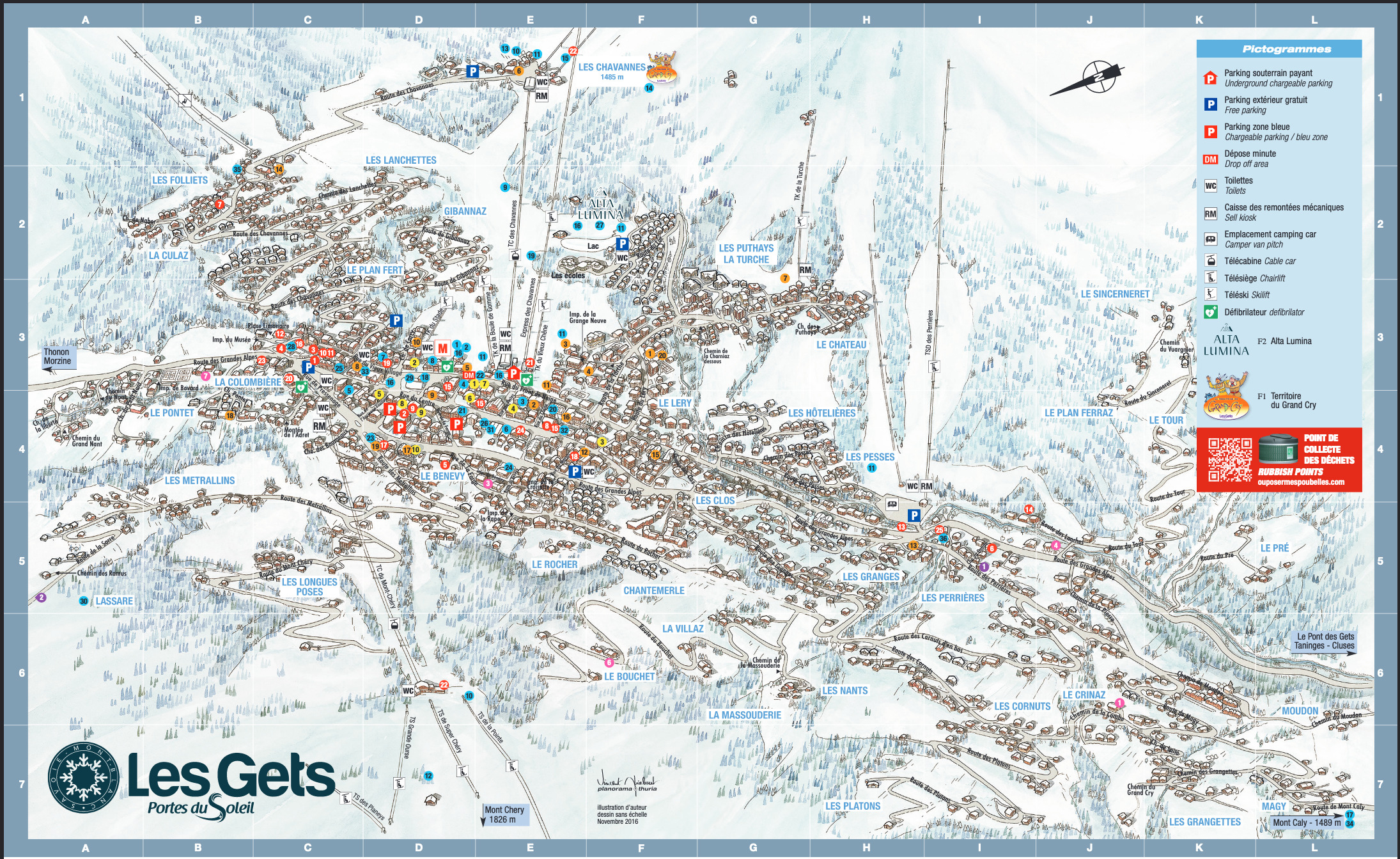 Summer map and bus stops
Covid-19 : sanitary protocol in the free shuttles
Wearing a mask is MANDATORY on the free shuttle or you might not be able to board the bus.
Thank you for respecting social distancing on board the shuttles.
Differentiated entry and exit in the shuttles: entry through the front door and exit through the rear door.