Real time traffic on Pysae
You can check real time traffic for your shuttle on Pysae App: https://pysae.com/info/#/les-gets/routes
You can also download the app on Apple Store or Android
Summer shuttles map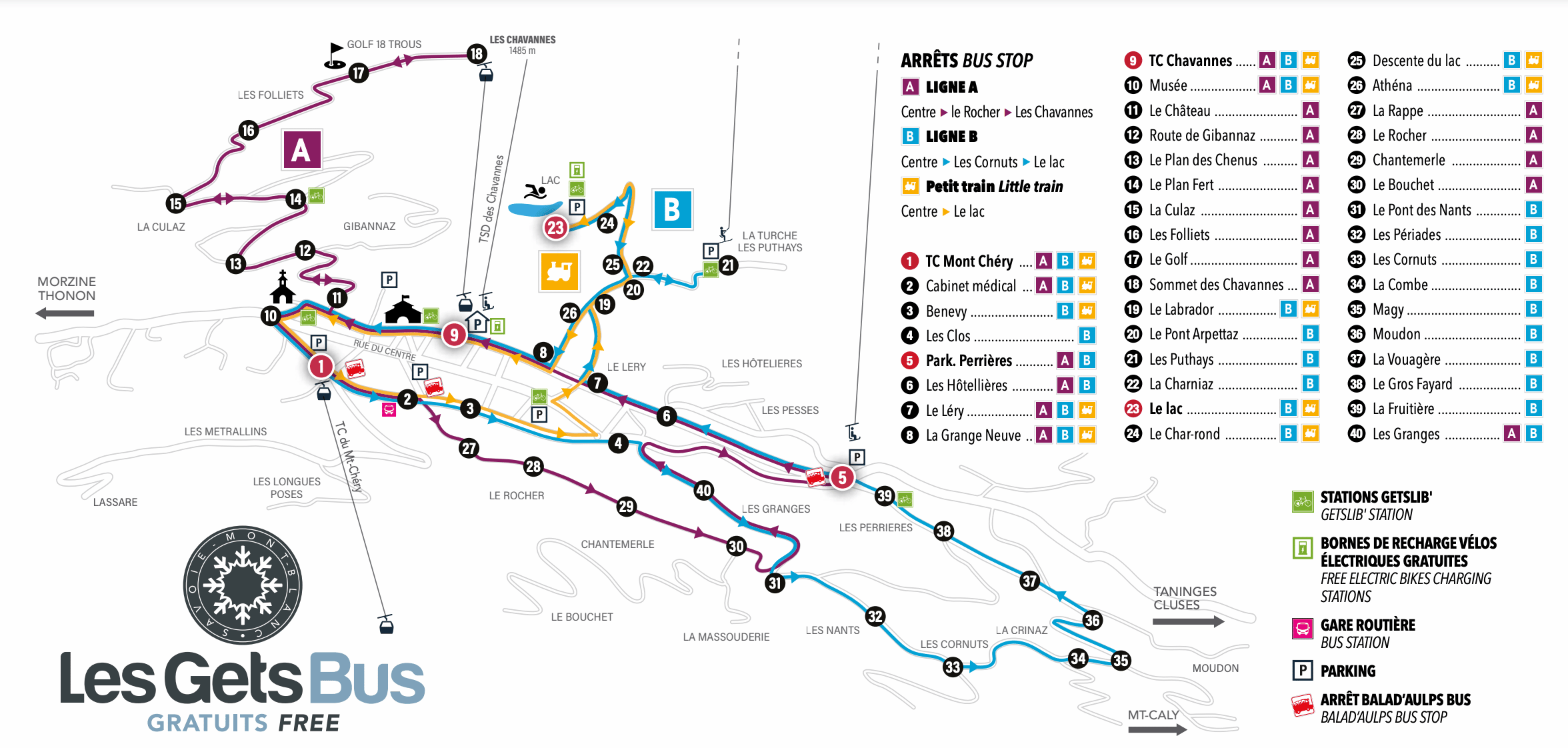 Winter shuttles map
An extra hour in the evening during the vacations:
During the school vacations, the end of service schedule for the different lines will therefore be:
LINE A 18:50 and 19:20
LINE B 18:50 and 19:20
LINE C 18:50 and 19:20
LINE D 18:35, 18:50 and 19:20
LINE E 18:35, 18:55 and 19:15

During the winter season, a night shuttle serves the resort of Les Gets and the surrounding hamlets in the evening. The shuttle will run from Saturday 17/12/22 until Friday 30/03/23.
All Les Gets Bus vehicles will run on Oleo100, a renewable energy from rapeseed grown and processed in France. This choice will reduce greenhouse gas production by 60% and fine particle emissions by up to 80% compared to diesel.