For your trips around Les Gets, prefer the electric bike!
Les Gets is offering self-service Electric Bikes for rent with GetsLib' !
This new powered mobility service, seen for the first time in mountain resorts, can be used by all members of the public and is intended to complement the local transport service.
It is part of the sustainable development strategy that the municipality initiated a long time ago and is being carried out with the support of the Rhône-Alpes Region in the context of the Sustainable Development Contract of the Chablais area implemented by the SIAC.
This self-service electric bikes is available 7 days a week from May to November.
GetsLib' are forbidden to children under 15 years old and the wearing of a helmet is strongly advised. GetsLib' cannot be picked up at night between 9pm and 7am but can be dropped off at any time.
Register online
If you stay shorter than 2 weeks, register online, you no longer need a card! You will be sent a code to unlock the bike. To register, we ask for a deposit of 30€.
Two options are available to you, depending on the length of you stay:
1) Option registration with a badge, which will be issued at the Tourist Office Reception (Deposit of 350€).

2) Option registration with a code, wou will receive a personal code on your gets lib' account (Deposit of 30€).
In both cases, to be able to use a bicycle, you have to register for the service in advance and this can only be done online.
Rental rates
Find out more about the GetsLib' service rental rates. Payment is made at the end of the badge validity period.

First half hour FREE
half hour (up to 4 hours of use)

: 1€ every 30 minutes

half hour (from the 5th hour of use)

: 2,50€ every 30 minutes
Then you can use your GetsLib' 7 days a week, at your leisure! (Within the badge or code validity period).
PLEASE NOTE : GetsLib' bikes cannot be collected between 9pm and 7am
GetsLib' terminals
35 electric bicycles and seven charging points are located in the village centre, in the hamlets and at the leisure centre.
You can pick up or drop off your GetsLib in several areas of the station :
In front of the Maison des Gets
At the Perrières car park
At the Marais car park
At the Lac des Écoles
At Plan Fert
In the hamlet of La Turche
At the Colombière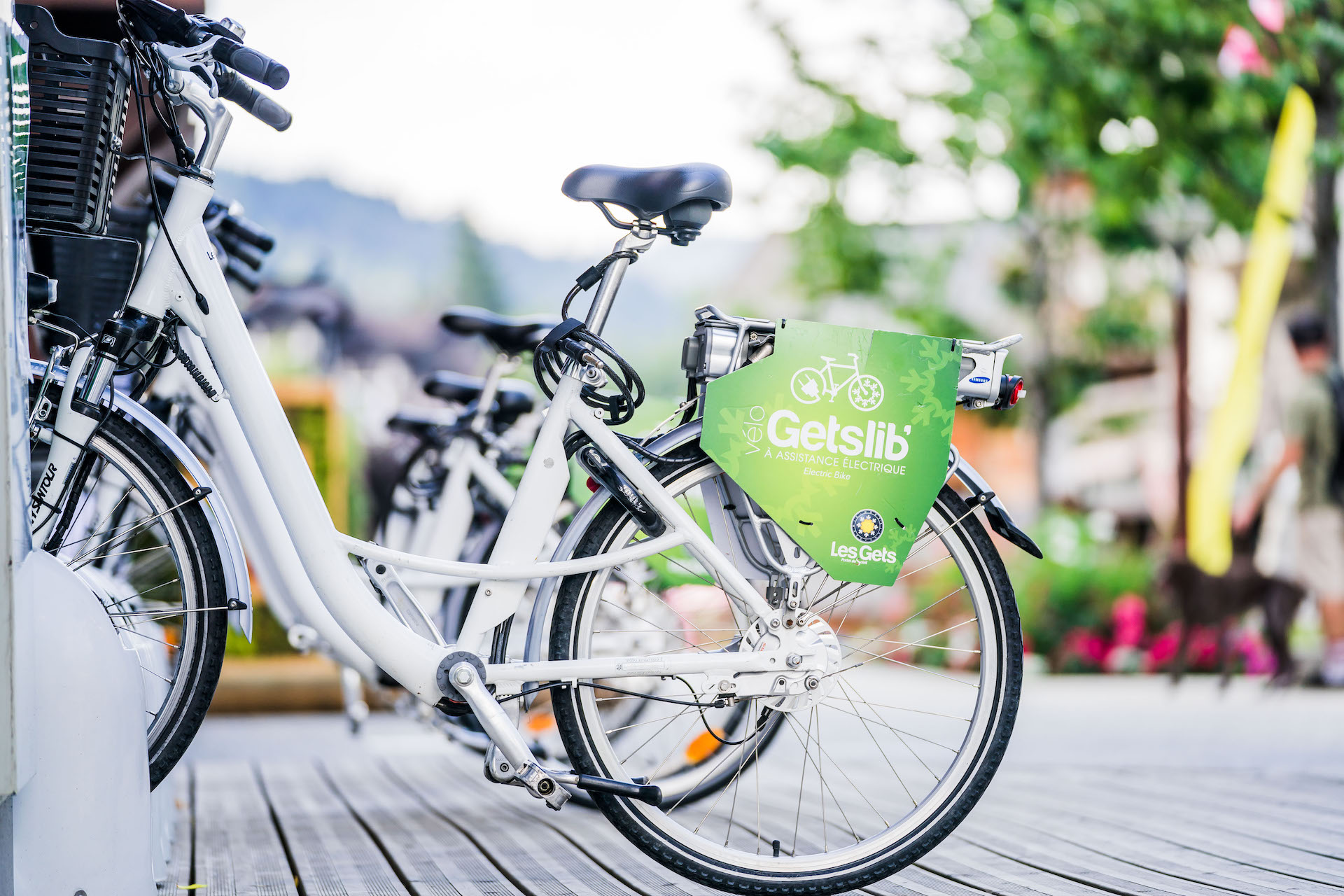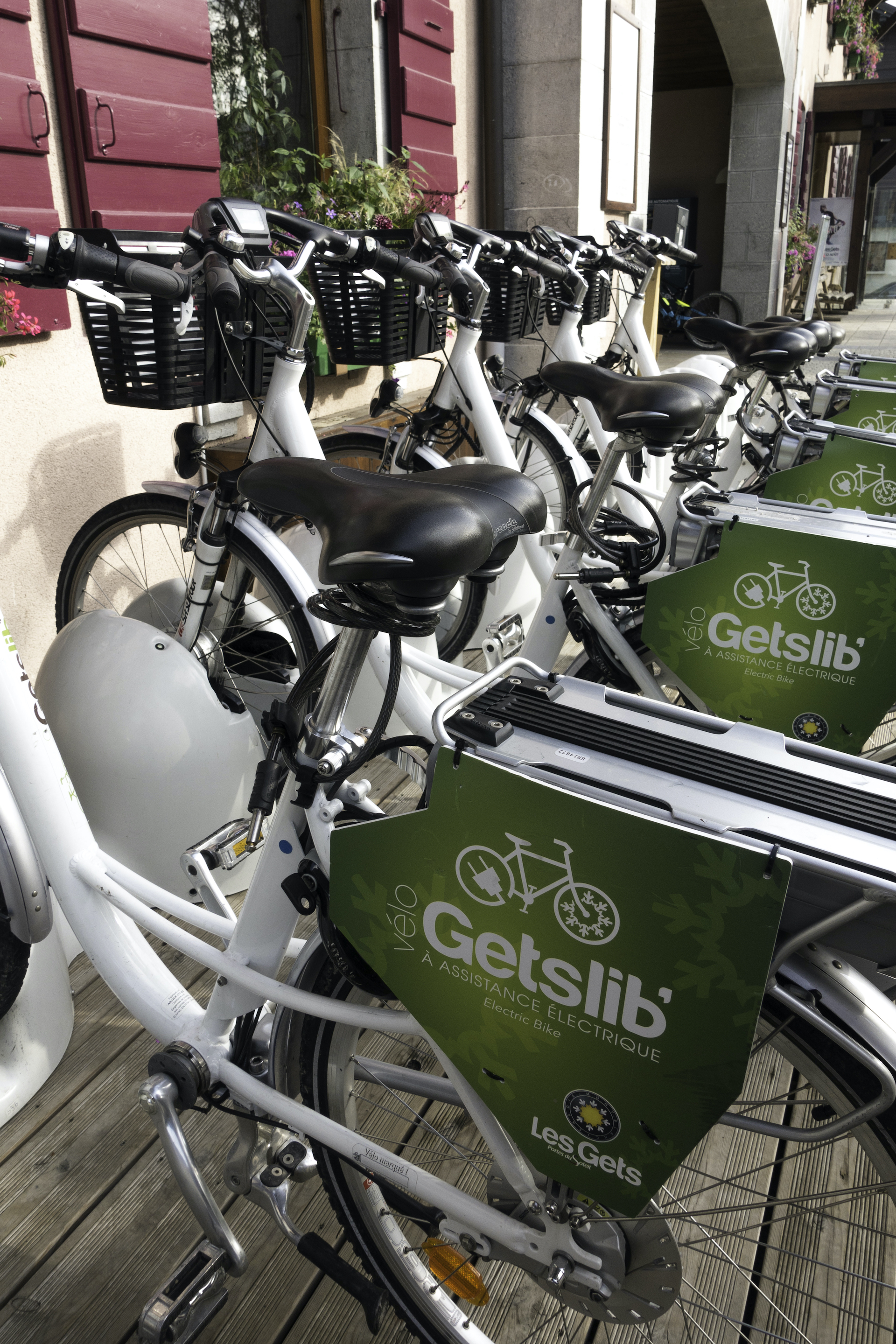 How do I use my GetsLib'?
The above terms and conditions of use are only available in French.
Electric bike arrives at Les Gets
GetsLib'