Cross-country is a demanding sport that combines endurance, technique and mastery of the bike. In France, some talented youngsters are setting an example and inspiring mountain bike fans to discover this increasingly popular Olympic discipline. Among the athletes who stand out in particular is Line Burquier from Haute-Savoie. At just 20 years of age, this French cyclist is considered to be the rising star of her sport. Her talent, determination and results on the world circuit are impressive. Her triumph as U23 world champion in Les Gets in 2022 was a memorable one.
During a session in Les Gets, we meet a promising young competitor… in all simplicity!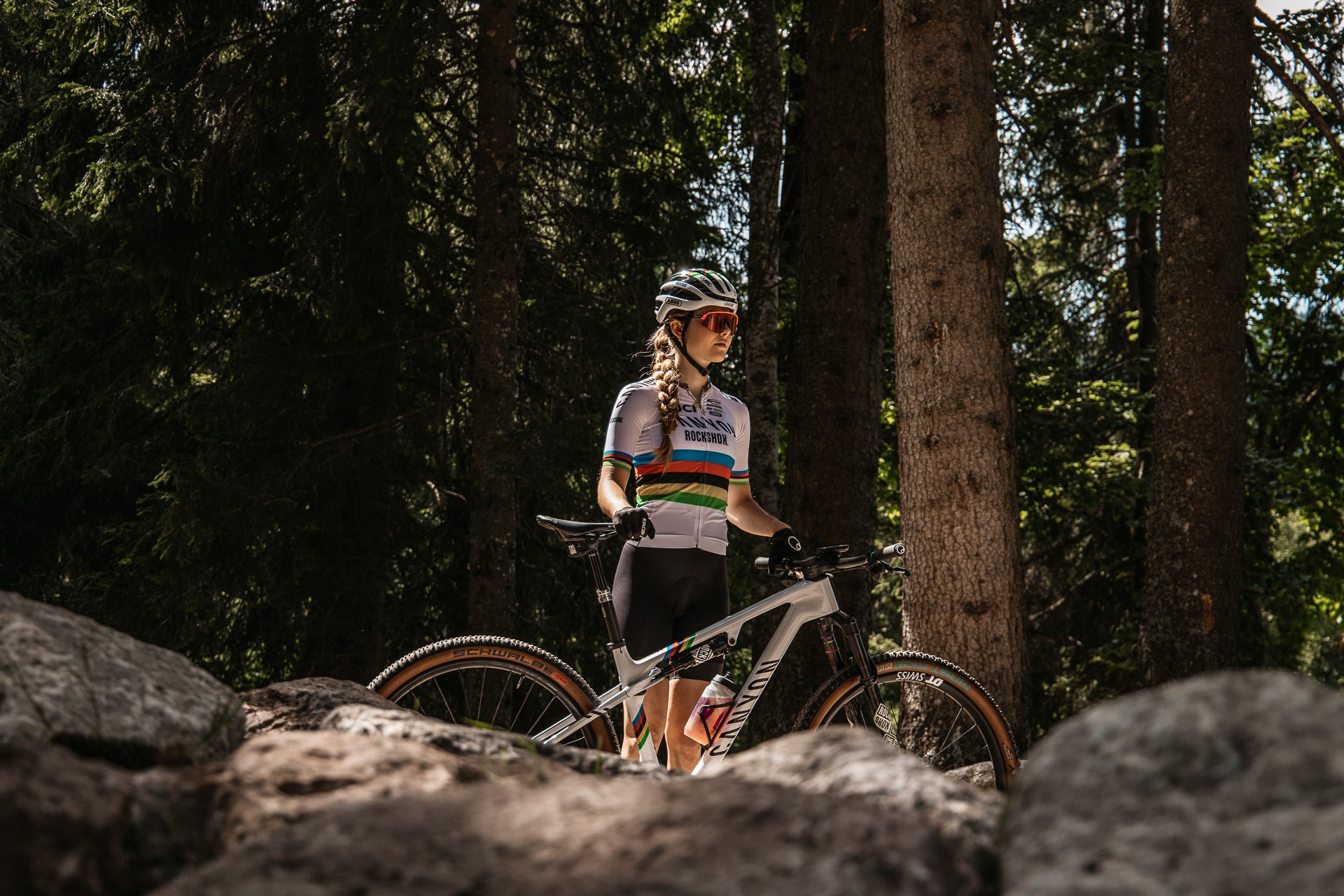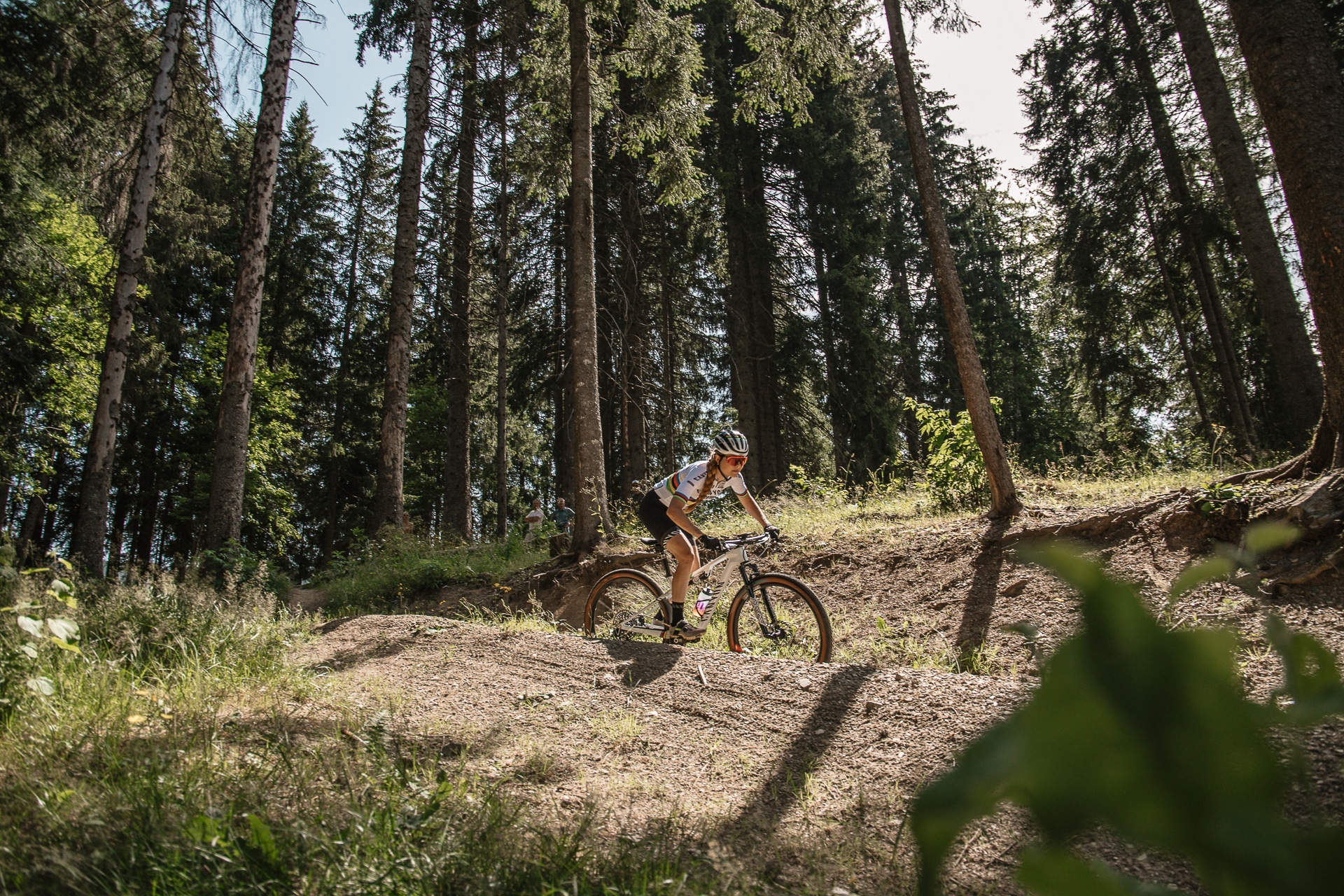 Les Gets: Can you introduce yourself?
Line : My name is Line Burquier, I'm 20 years old and I come from Saint Paul en Chablais in Haute-Savoie, a small village above Evian. I'm a cross-country mountain biker and I'm currently studying at the Pôle France mountain bike centre in Besançon.
Les Gets : What made you want to do this sport?
Line : First of all, it was my father who did a lot of cycling with my cousins and all my family. My grandfather founded the "VTT Pays de Gavot" club, of which I'm still a member today. I've always been sporty, but I particularly enjoy contact with nature and the outdoors, I really need that.
Les Gets : What is your relationship with Les Gets?
Line : I don't get the chance to come to Les Gets very often, but I have fond memories of winning the U23 World Champion title at the 2022 World Championships in Les Gets.
Les Gets :Les Gets piste in 3 words ?
Line : Difficult – Uphill – Public (the atmosphere)
Les Gets : You've already won a title in Les Gets, are you more confident about the Mountain Bike World Cup in Les Gets in 2023 ?
Line : At the World Championships, I race in the U23 category (under 23). This was the case at the World Championships in Les Gets in 2022, where I was crowned Espoir World Champion, and it will be the case again in mid-August at the World Championships in Scotland. On the World Cup circuit, it's a completely different approach because I'm upgraded, meaning that I'm racing in the Elite category with more experienced athletes.
Les Gets : Do you still have time to ski ?
Line : A bit, because I don't have much time given my schedule, but as soon as I can, I get away on ski touring.
Les Gets : A little fun fact about you ?
Line : I always have a bell attached to my bike…
Les Gets : And a little ritual before each race ?
Line : Braiding my hair (laughs)
Line Burquier is undoubtedly a rising star in cross-country. Her talent and determination make her an athlete to watch closely. The future looks bright for this young mountain bike prodigy. We can't wait to see her on the track at the World Cup in Les Gets in September 2023 with the elite in her sport.
The whole Les Gets team wishes him every success for the rest of his career!