Every year, major sporting events allow the entire mountain biking world to experience emotions that leave a lasting impression. These events forge the character of an entire region, a generation and its descendants. Les Gets has seen a non-stop succession of the greatest champions, as well as many faithful amateurs in search of sensations and wide-open spaces! Now 18 years after hosting the World Mountain Bike Championships in 2004, history is repeating itself in Les Gets, the birthplace of the discipline more than 30 years ago. A new page in the history of Les Gets was written in August 2022, with the return of the UCI MTB World Championships in the heart of the Alps.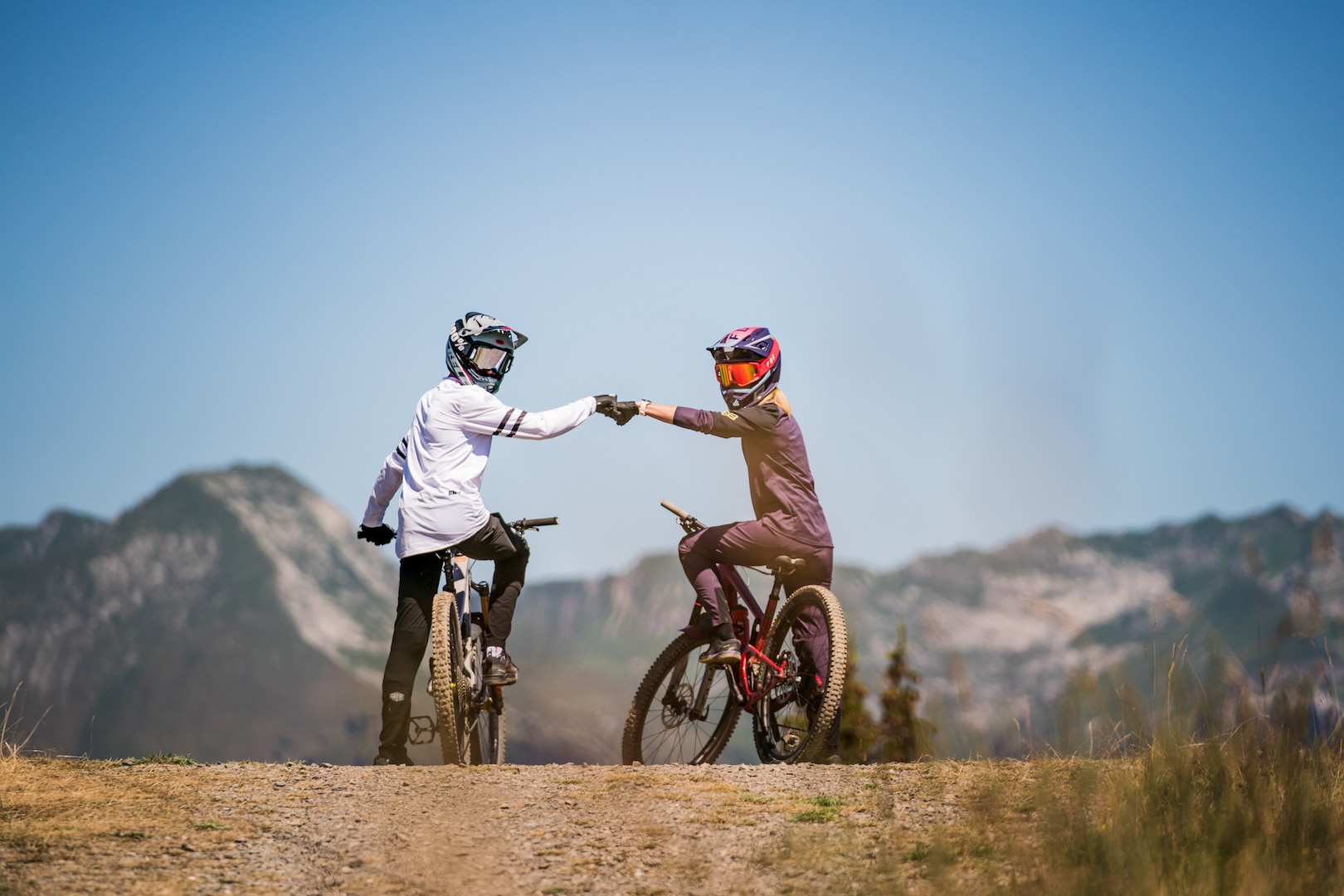 Genesis of a love story between mountain biking and Les Gets
Before enjoying the present moment, let's go back in time… Let's take a look at the history, at this inspiring story which links Les Gets and mountain biking from the 1990's – only 30 years ago, but which seems like forever. This was a period when no one would have anticipated the development and growth of a discipline which, at that time, was reserved for a handful of aficionados – an elitist, closed group, often taken for crazy enthusiasts with their helmets and protective gear, racing down slopes far too steep to be taken on…
The question may be raised whether there is in fact a rational explanation for passion? The drive that pushes you to row against the grain, to take risks, to bet everything on a partner you are still getting to know but in whom you believe with all your strength and soul? Because at the end of the day, that's what it's all about: love and passion – a mark of destiny, a strong and lasting alliance which has forged the character of the people of Les Gets and left its mark in the DNA of the village. Mountain biking has become its innovative flagship. Partners forever, mountain biking has very quickly occupied a prominant place in the life of the resort, perfectly alternating with skiing and its snowy pleasures, sharing the same domain, the same playground and the same infrastructures. Between Chavannes and Mont Chéry, mountain biking has found its place in Les Gets and has not finished delighting us!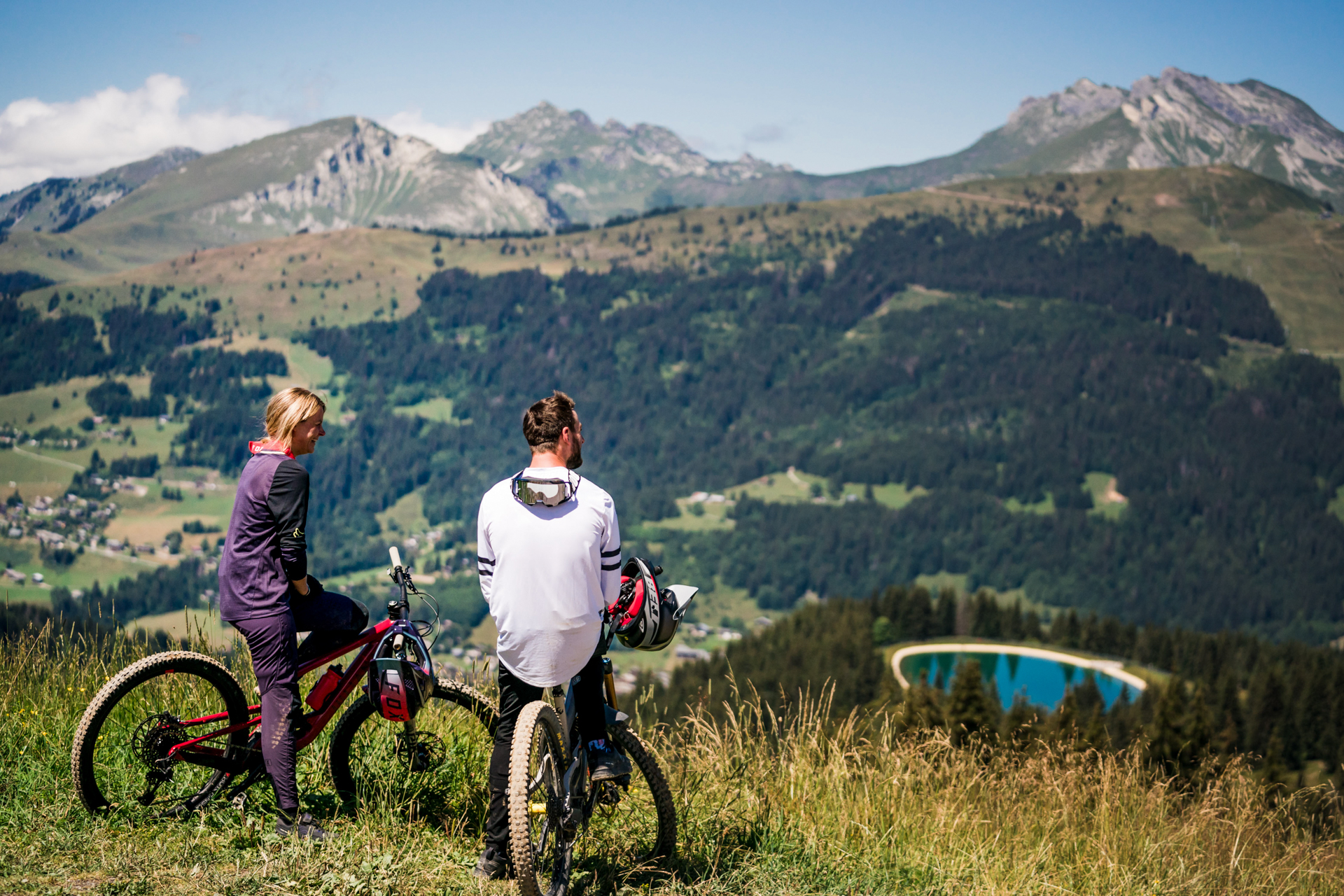 Events as a flagship for mountain biking
With the range of sensations and intense emotions that mountain biking provides, it was impossible for the people of Les Gets not to make the most of it! What better showcase than the organisation of internationally renowned events to promote a discipline beyond our borders? On this premise, major events have been part of the daily life of all inhabitants and have largely contributed to developing the destination's reputation and attraction. In 30 years, 14 major mountain bike events have been organised here, including 2 French Championships, 7 World Cups, 3 Crankworx and 2 World Championships… Enough to provoke callings, to generate passions, and to forge binding links with the great names who have left their mark by winning here, from Fabien Barrel to Julien Absalon, including Pauline Ferrand-Prévot and Loana Lecomte.