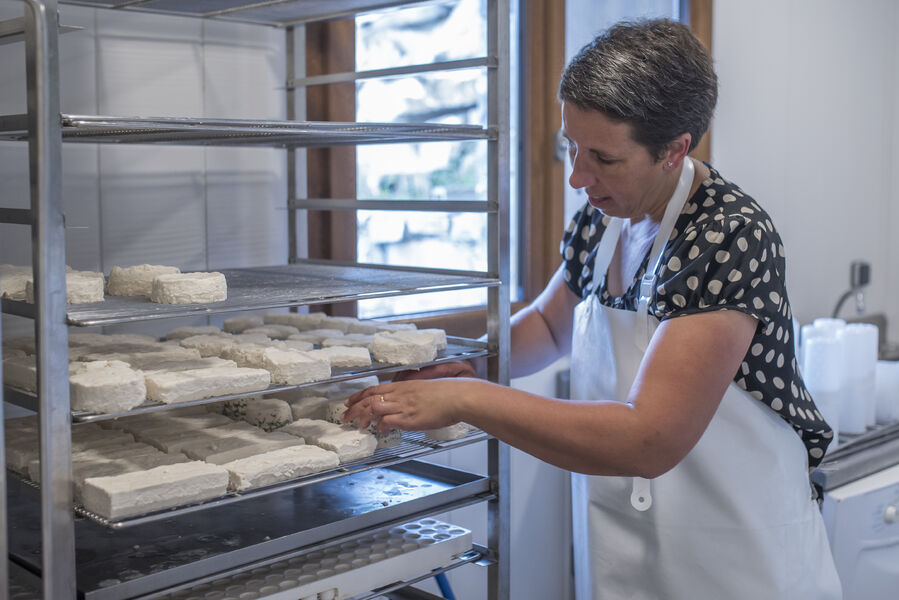 Come and discover fresh and unique goatcheese of "La Chèvrerie des Ours"!
Access map and contacts
740 chemin des Grangettes
La Combe de Magy
74260 Les Gets
---
Opening time
From 01/07 to 31/08 Opening hours on Monday, Tuesday, Wednesday, Thursday, Friday and Saturday between 9 am and 12 pm and between 4 pm and 7 pm. On Sunday between 9 am and 12 pm.
Laura and Véronique are at the head of a herd of 75 alpine goats.
Come and discover their different products processed on the farm: goat's cheese, natural and flavored lactic acid, as well as flans and white cheese.