Du Saturday 11 February au Saturday 11 February 2023 - De 11:00 à 23:59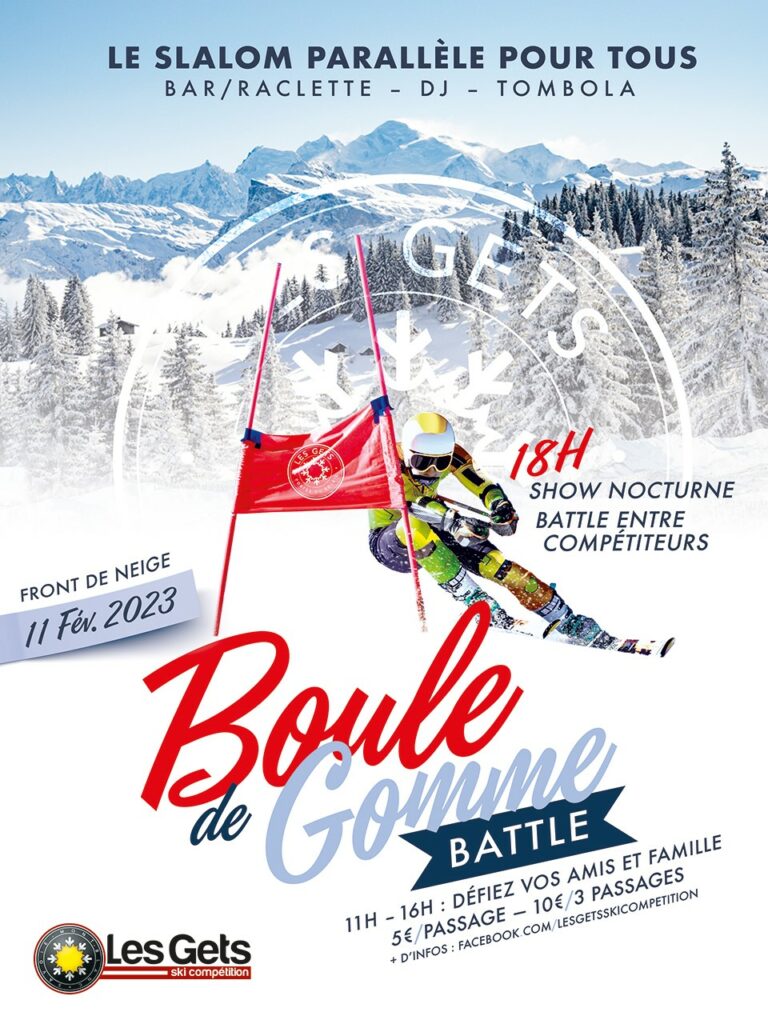 Les Gets Ski Compétition is pleased to invite you to this sporting event, organised in a festive and friendly atmosphere: the Boule de Gomme Battle, the parallel slalom for all ⛷️🎉
The event consists of two parts:
🔹From 11am to 4pm: a parallel slalom for all, for the youngest and the oldest. Come and face your friends, your family, challenge other skiers… go head-to-head with the person next to you (i.e. without classification) and race through the gates as quickly as possible 🚀 to determine the winner for each duel.
👉 Prices: 5 euros per run – 10 euros for 3 runs.
You can do as many battles as you want. Registration on site and helmet required. One run = one raffle ticket.
🔹At 6pm – Night show: competitors from Les Gets and neighbouring resorts compete in battles to get to the next round, and try to get first place 💪🔥
There will be a bar, raclette, music & a tombola 🫕🍷🎵
❄️ The Les Gets Ski Compétition team is looking forward to sharing this moment with you ❄️