Sports
Du Sunday 16 August au Sunday 16 August 2020 - De 08:00 à 17:30
20 € (Registration, lifts and snack).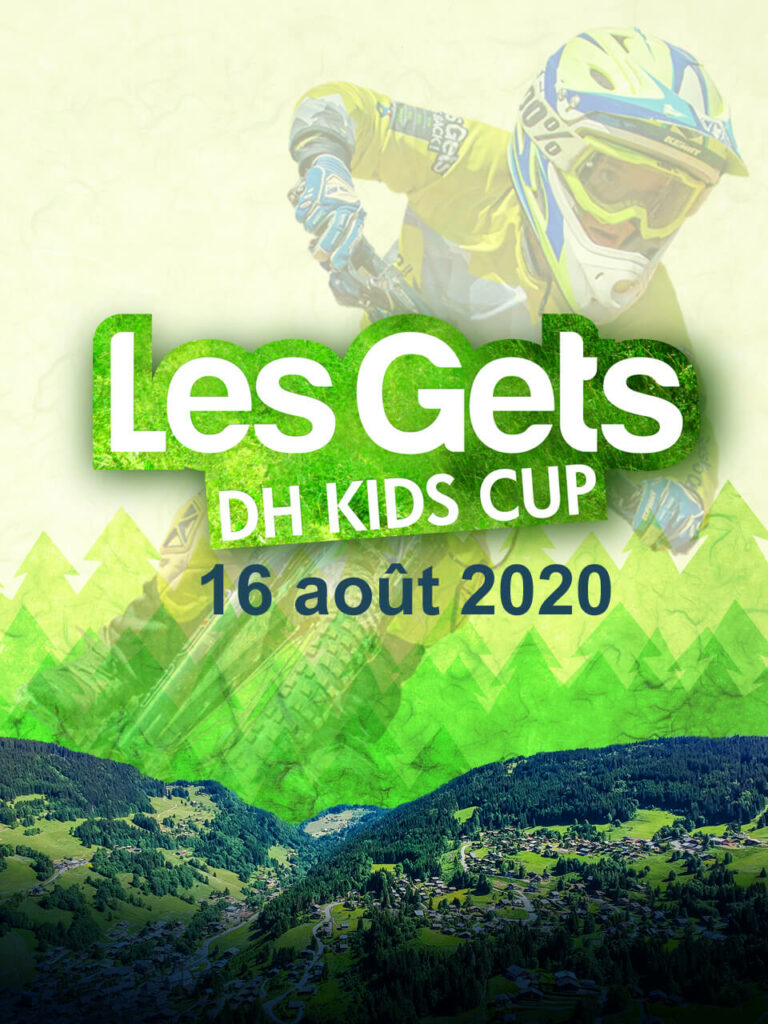 Downhill mountain bike race reserved for children 7 to 14 years old.
Downhill mountain bike race organised by Les Gets Vélo-club.
Program
Frame numbers removal from 8am
Free reconnaissance from 9am to 12pm
Lunch break: refreshment at the race site
2 heats from 1pm
Prizes will be given out at 5:30 pm and many prizes will be drawn.
Fees
15€ for the registration to the race (except lift pass) and 10€ for the child lift pass in option.
Registration
Only on the internet: https://www.engage-sports.com/dh-kids-cup-2020/
No registration on site. 
Registration includes :
Participation in the race
Timing
Frame numbers
2 supplies and a snack
Back-up device
Lift passes are mandatory. Several pass options are possible:
Lift pass for participants
Lift pass for accompanying persons
Lunch bag for participants and/or accompanying persons
Required level: blue run confirmed.
Required equipment to participate
Full face helmet
Dorsale
Knee pads
Elbow pads
Long gloves.
Documents to be provided
2020 licence or medical certificate less than 1 year old authorising the practice of mountain biking in competition. 
Information and registration: www.veloclub-lesgets.com
*COVID-19 * We make every effort to respect the safety of all within the framework of our animations and events. To find out more about the sanitary measures put in place in the resort, click here.
Stay connected to mountains…