Festival of the 4 Elements
nature and relaxation
Du Monday 17 July au Friday 21 July 2023
Free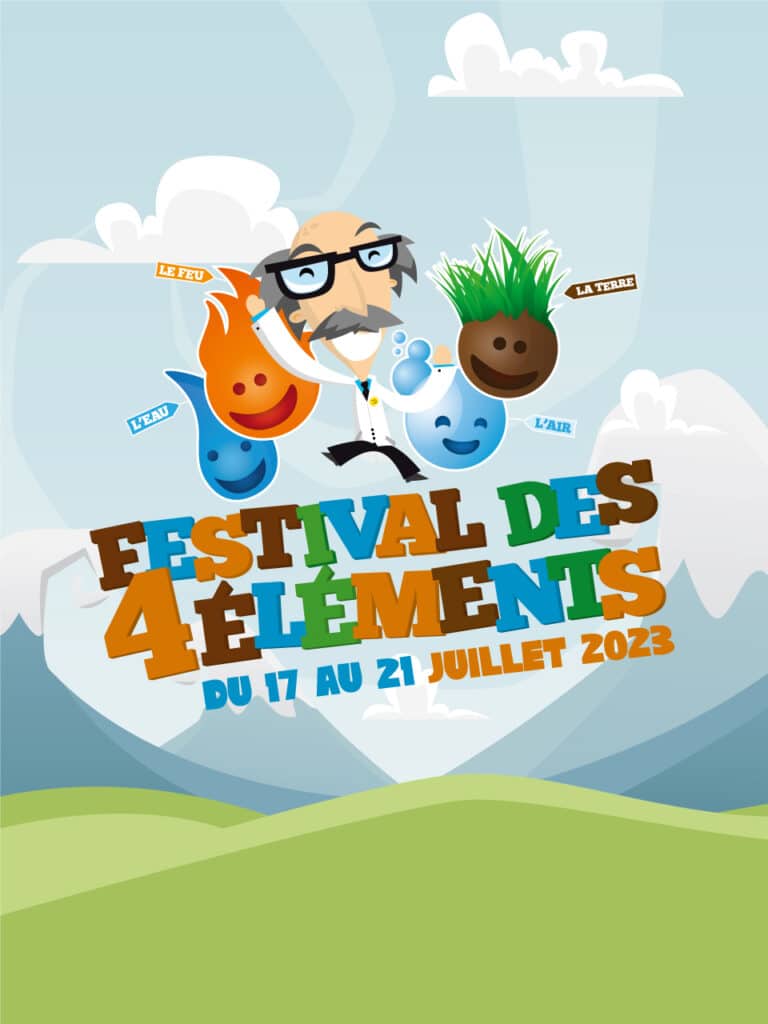 Discovering our territory and natural environment… The four elements that make up our planet – water, fire, earth and air – will be at the heart of this fun and educational festival.
At the heart of this Festival, the 4 elements that make up our planet, the very essence of life, be it vegetable, animal or human and with a very precise role for each one.
In the program, you will have access to creative and scientific workshops, the discovery of crafts, nature outings and guided tours along with festive activities (concerts, shows, sports activities, fireworks…).