Golf
Du Saturday 14 August au Saturday 14 August 2021 - De 08:30 à 23:00
From 25€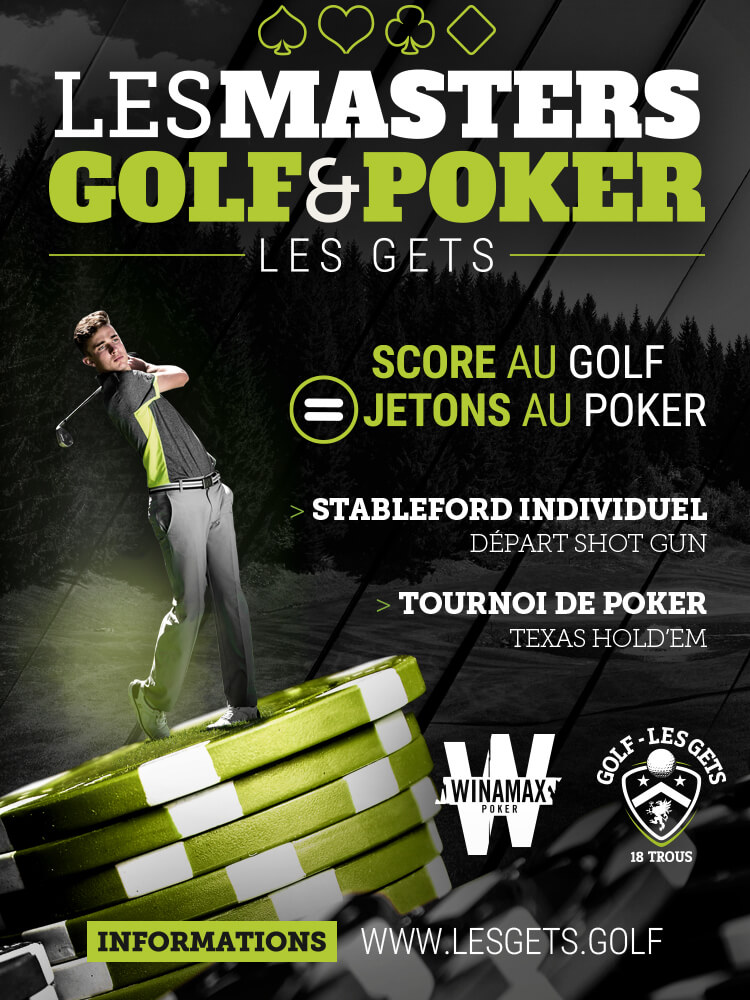 The eighth edition of the Masters Golf & Poker will once again take place in a fun and friendly atmosphere, an original and unique rendezvous, Les Gets!
This competition combines a golf tournament in Stableford (Shot-Gun start), with a Texas Hold'em poker tournament: the golf score realized in the morning in net conditions the number of chips that the player gets for the poker tournament, of the afternoon. The person who wins the Poker Tournament is declared the winner of the Masters!
An after party will be offered in partner establishments: Igloo Chalet Club and Bar le Barbylone.
Program
8:30am: Reception and brief participants.
9am: Beginning of the 18-hole golf competition (shot-gun start).
3:30pm: Beginning of the Poker Tournament.
7pm: Award ceremony.
8pm: Evening-After at Bar Barbylone and Igloo Chalet Club.
Regulation and registration
Registration fees (excluding green fee): 25 €.
Includes starting gifts and mid-term buffets.
To participate, please register directly at the Club House (tel: 04.50.75.87.63).