The municipalities of Morzine/Avoriaz and Les Gets, both of which have been awarded the Terre de Jeux 2024 label, are very proud of the athletes they support! With a special mention for our biathlon champions who have thrilled us in recent weeks…
Antonin Guigonnat
Antonin, the Morzine/Avoriaz ambassador, was crowned World Champion in the mixed singles relay in Pokljuka, Slovenia on 18 February 2021.
This is not Antonin's first big achievement: in December 2018, he finished 2nd in the individual sprint at the World Cup in Pokljuka. On 17 March 2019, he became vice world champion in the mass start in Östersund at the first biathlon world championships of his career. Two years later, on 18 February 2021, he became world champion in the mixed singles relay with Julia Simon in Pokljuka.
Jeanne Richard
Jeanne, the ambassador of Les Gets, has just won the double title of World Youth Champion in the individual and mixed relay events at the U19 World Championships in March 2021 in Obertilliach, Austria. What a great start to the 2021 season !
At only 18, the young biathlete has already brought back some fine trophies to Les Gets. In particular, she won the silver medal in the individual event and gold in the mixed relay at the Youth Olympic Games (YOG) in Lausanne in 2020.
A great source of pride for the resort and her club Les Gets Ski Competition!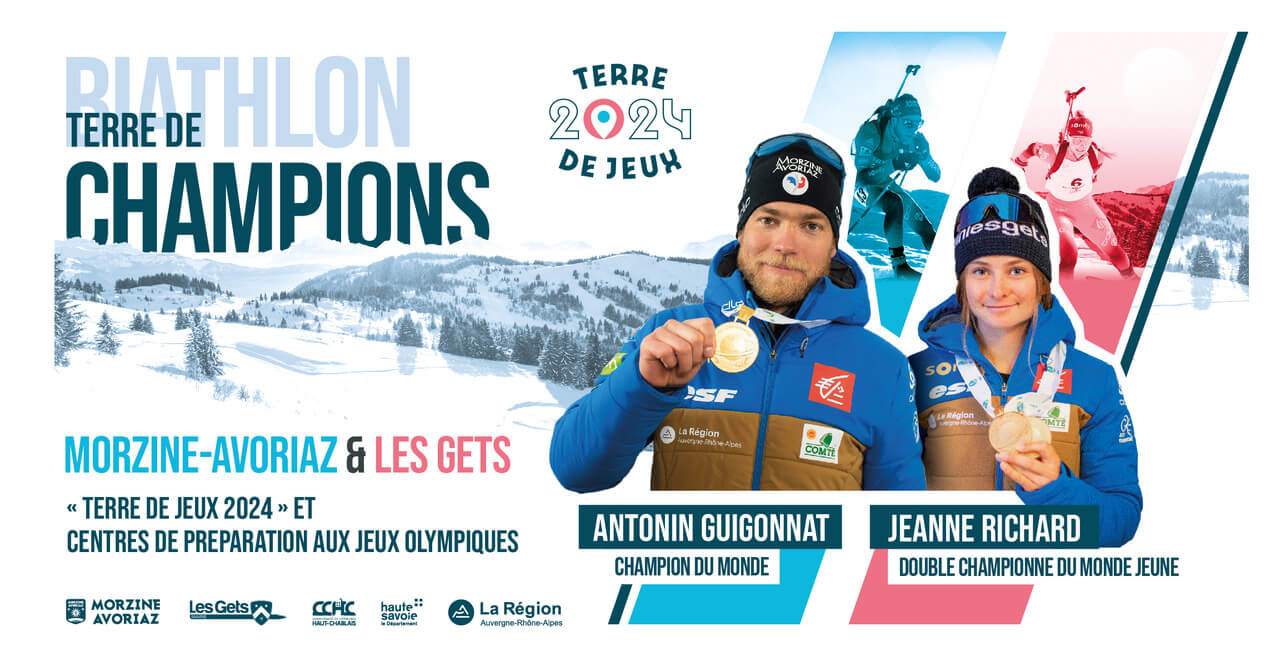 Terre de Jeux 2024 and preparation centre
Created for the "Paris 2024" Olympic and Paralympic Games, the Terre de Jeux 2024 (Land of the Games) label offers local authorities and sports institutions the opportunity to mobilise and get involved in the Olympic Games' adventure.
The objective is to bring citizens together and create a dynamic in all the territories of France around this exceptional event.
Les Gets municipality has also been selected as a preparation centre for the Games for cross-country mountain biking (XCO) from 2021.