Two athlete ambassadors from Les Gets will be flying the colours of France and Madagascar at the Olympic and Paralympic Games in Beijing. Mia Clerc, 20, and Jules Segers, 19, are both alpine skiers. They share the same passion for skiing and have in common a determination and an infectious enthusiasm! Proud of its champions, the resort supports Mia and Jules and will be vibrating with them throughout these Winter Olympics which promise moments of intense emotion.
Jules Segers in Paralympic Games
This young talented Gétois will represent his country in para-alpine skiing and should compete in all five disciplines: Downhill, Super Giant, Super Combined, Giant and Slalom, the latter being his favourite discipline in which he achieved a very good 10th place in the second run during the World Championships in Lillehammer in Norway at the end of January. Very promising for the Paralympic Games which will take place in Beijing from 3 to 14 March 2022.
After a first downhill training session that went quite well, Jules unfortunately fell during the second training session and decided to skip the downhill to focus on the other events. In the Super-G event, an inside fault prevented him from reaching the finish. In the Super Combined, Jules finished 25th and in the Giant Slalom, he finished 16th! In the Slalom event, Jules managed the small feat of finishing 17th having taken 17th place in both runs. Congratulations to him for his first Paralympic Games!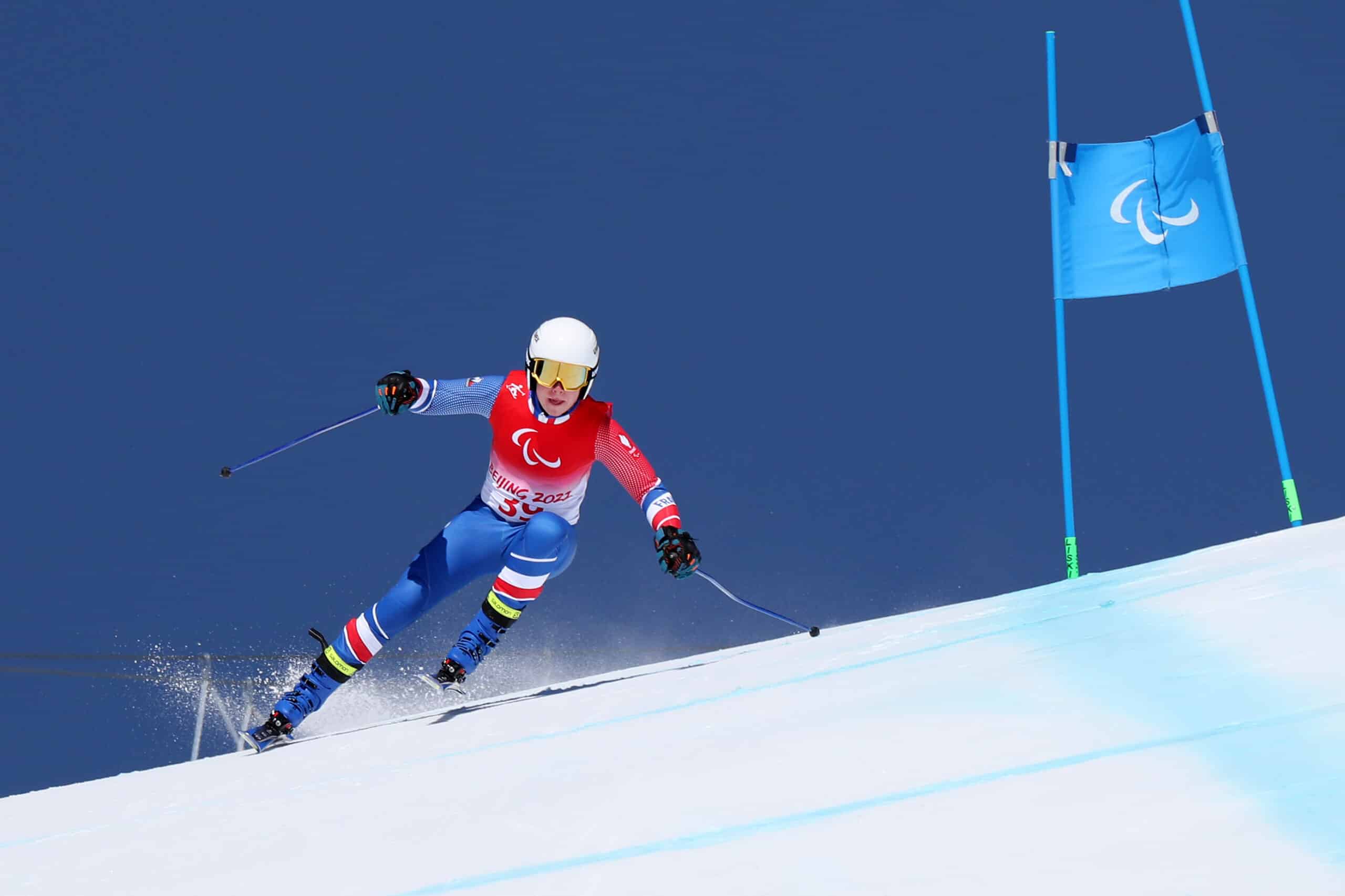 Mia Clerc in Olympic Games
Born in Madagascar and adopted in France, Mialitiana Clerc, known as Mia, represented her native country at the 2022 Beijing Olympics, once again after her first Olympic participation in PyeongChang. She was the second Malagasy and the first woman from her country to participate in the Olympic Winter Games. She was also the youngest flag bearer for Madagascar at an Olympic opening ceremony, at the age of 16. She placed 47th in the slalom and 48th in the giant slalom, out of more than 80 female skiers.
This year at the Beijing 2022 Olympics, she finished 41st in the women's giant slalom and 43rd in the women's slalom, among the 60 participating skiers. Congratulations to her !
What do you remember about this 2nd Olympic experience?
This 2nd participation in the Winter Olympics was really incredible. The snow was very good even though it was artificial snow. We were in optimal conditions that athletes are looking for for this kind of competition.

In terms of races, I had set myself the goal of achieving two TOP 40 finishes, I finished 43rd in the Slalom and 41st in the Giant Slalom. These are better results than 4 years ago in South Korea. I'm coming back from a shin injury last year and I couldn't train as much as I wanted. So I am satisfied and proud of myself! Since my injury, I focus on the positive, I take advantage of everything I live every day, it allows me to express myself and to progress! It's a unique chance to live all this.
How was the atmosphere on site?
We were only in contact with the athletes of our village, that is to say the alpine skiers, the bobsleigh and luge athletes. We exchanged a lot with them, we gave each other little gifts, we shared our stories, and it created a great atmosphere. We also went to see the other Olympic villages but we could not visit the country apart from these Olympic "bubbles".