A fan of Les Gets since childhood, it was only natural that Christophe Pauly, Chef of the "Le Coq aux champs" restaurant, with one star in the Michelin guide, would become an ambassador for the resort. En recherche constante de nouveautés, d'authenticité, de produits locaux et du terroir… la montagne est une réelle source d'inspiration pour lui.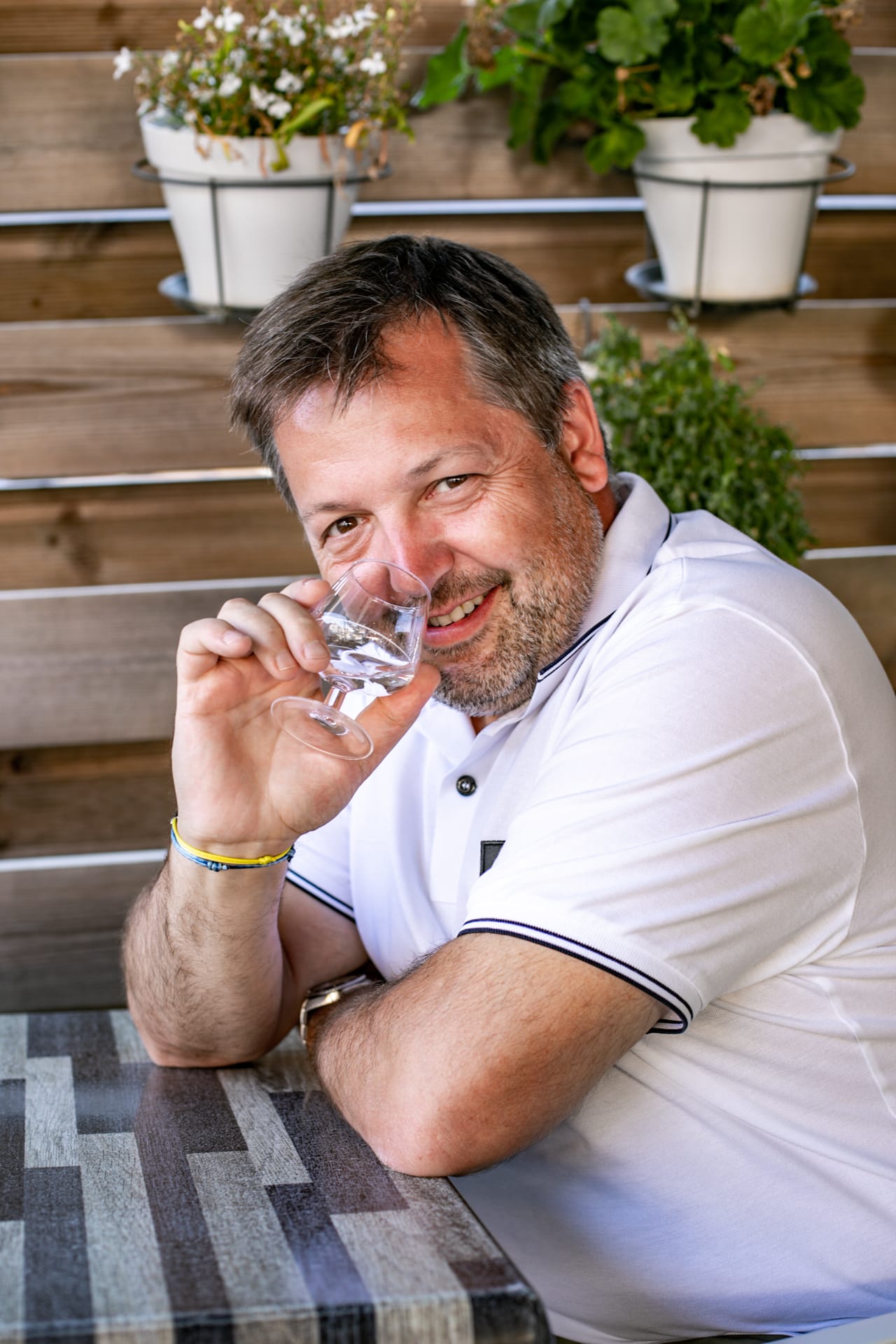 Pour le Chef Pauly, Les Gets, c'est…
Une histoire de famille. Il y vient depuis son plus jeune âge et y a découvert les plaisirs de la glisse. Aujourd'hui, c'est sa destination coup de cœur pour se ressourcer avec son épouse et son fils. Il y a des attaches amicales très fortes.
Des valeurs partagées : l'authenticité, la simplicité, l'amour pour le terroir et les produits locaux.
Un endroit où découvrir de nouvelles saveurs, de nouvelles inspirations gastronomiques…
Son souhait ? Que ses différents univers se rencontrent.
Comment ? En faisant voyager Les Gets jusque dans sa cuisine à Soheit-Tinlot en Belgique. Plusieurs projets gastronomiques sont en cours d'élaboration. Une recette made in Les Gets est déjà à découvrir dans son "Livre de Recettes" sorti l'automne dernier : les nems de reblochon.
Christophe Pauly
Rue du Montys 71, 4557 Sohait-Tinlot, Belgique
Tel. +33 (0)6 23 37 82 01 : +32 85 51 20 14
Lecoqauxchamps.be