On the mythical Mont Chéry hillside, hidden between two rows of fir trees, starts the mysterious Raymond Moudon trail! In an instant, you are going back 1000 years ago in the history of Les Gets, when the village was at the crossroads of rival territories between the Chablais and Faucigny regions.
All along the route, scenes highlight the remarkable sites and characters of Les Gets: from the Encrenaz pass to the hamlet of Lassare through the Mont Caly mountain pasture, the walk traces the key moments of Les Gets, such as the rise of Mechanical Music, the life of the illustrious botanist Father Jean-Marie Delavay, the creation of the village church, the agro-pastoral traditions and the development of tourism at the beginning of the 20th Century.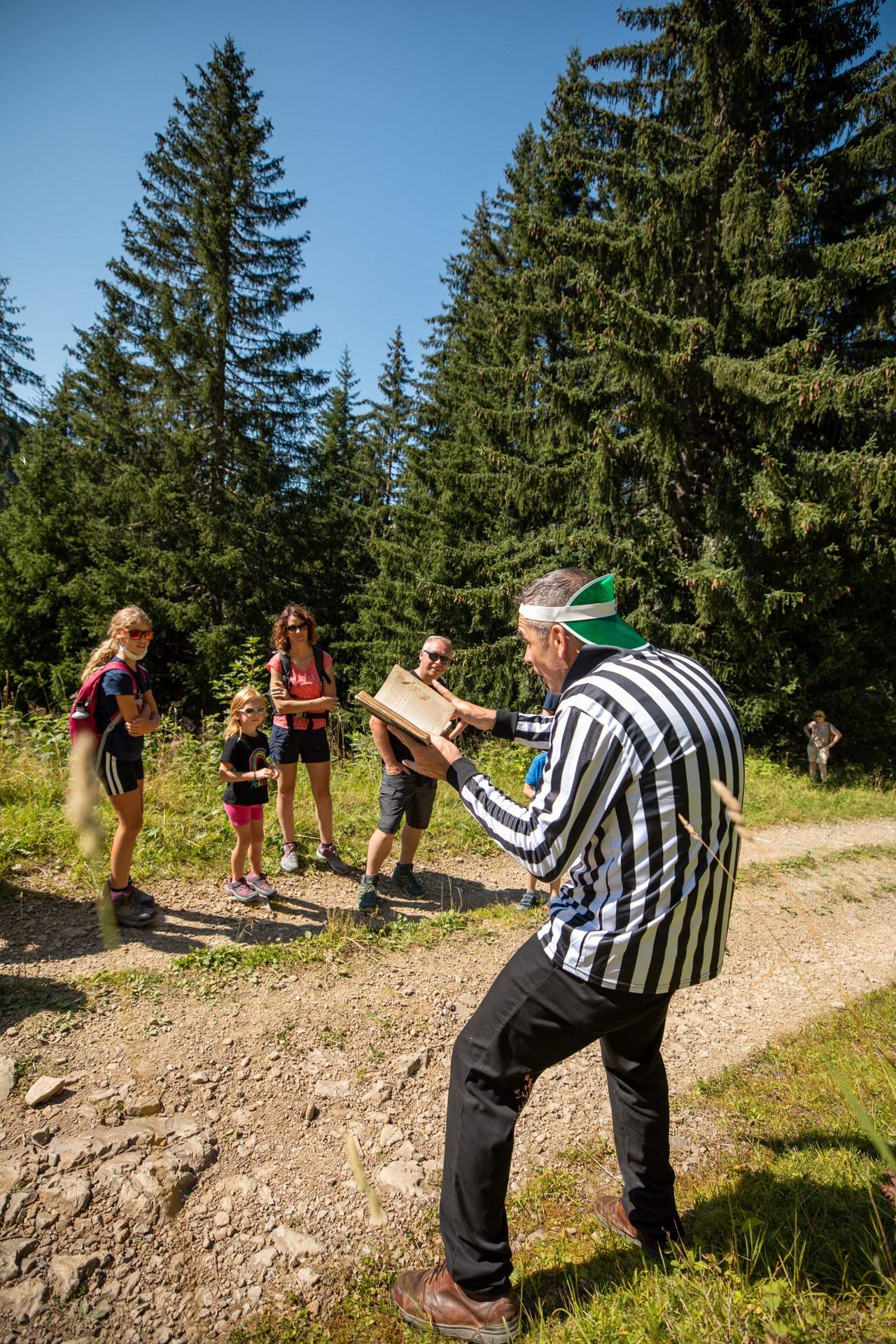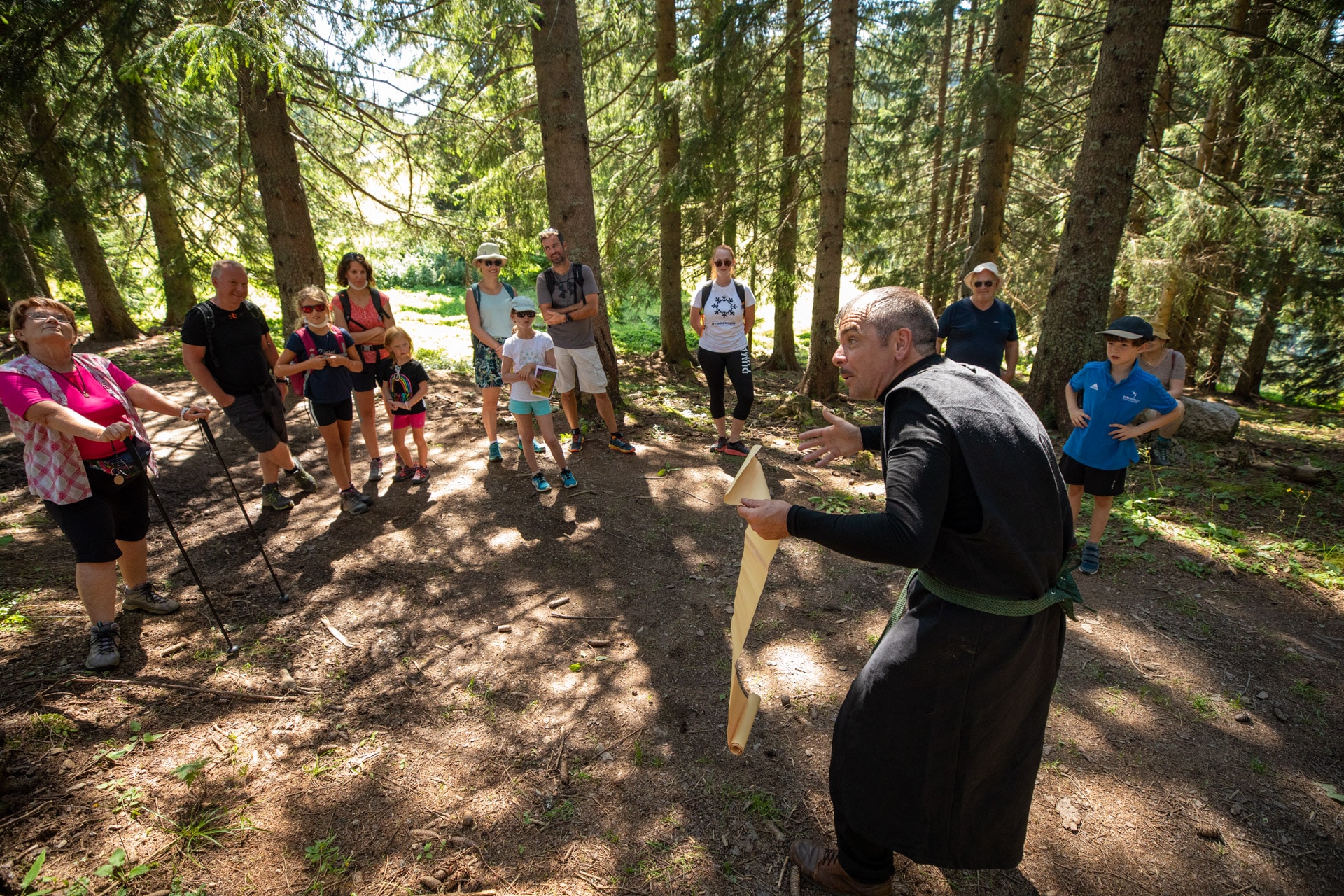 Heritage, territory, environment, commerce and trades of yesteryear, and the development of tourism are some of the themes addressed during this playful and dramatised walk.
This new activity proposed by the Tourist Office has been designed on the basis of real historical facts or local legends, and the scenes are largely inspired by works written by Les Gets residents.
The activity ends with a refreshment at the Poterie des Gets in Lassare and the return to the village by little train.
Practical information
Every Wednesday at 2.30 pm (only during summer)
Price: 5€. From 7 years old.
Meeting point : Mont Chéry cable car
Departure: Belvedere of Mont Chéry. Arrival: Lassare
Registration on https://www.billetweb.fr/animations-ete-2021
More info 04 50 74 74 74