The Jump Park black track in Les Nauchets has recently got a makeover for this summer 2020 ! Discover or rediscover this mythical track in Les Gets freshly transformed into a double black track for the pleasure of DH riders.
Les Gets Bikepark
Jump Park double black with P2V
Opening on Saturday 25th July 2020
Composed of 26 modules (step up, step down, hip, transfers…), the jump park has been redesigned for the summer 2020 and is now classified in the double black category. Enough to delight all trick lovers!
Sporty, technical and aerial at the same time, the layout alternates passages in roots and huge footbridges. Between the sequences of tricks, there are flat areas to allow your muscles and your cardio to rest a little…before you start again!
"We decided to reshape the Jump Park to adapt to the evolution of DH mountain biking, where high-level riders are looking for increasingly aerial tracks and also to offer a very challenging and sensational track in the Chavannes area", explains Christophe Gressent, head of the Bikepark des Gets. 
Thanks to its strategic location under Les Nauchets chairlift, the new double black track at Les Nauchets will undoubtedly offer a 100% freestyle show to all DH enthusiasts and passing spectators.
Thanks a lot to the shapers for their amazing job !
Find the profile and layout of the track on the lesgets.bike
Caution: Before setting off on this technical double black, make sure you have a good idea of the track's layout and modules beforehand.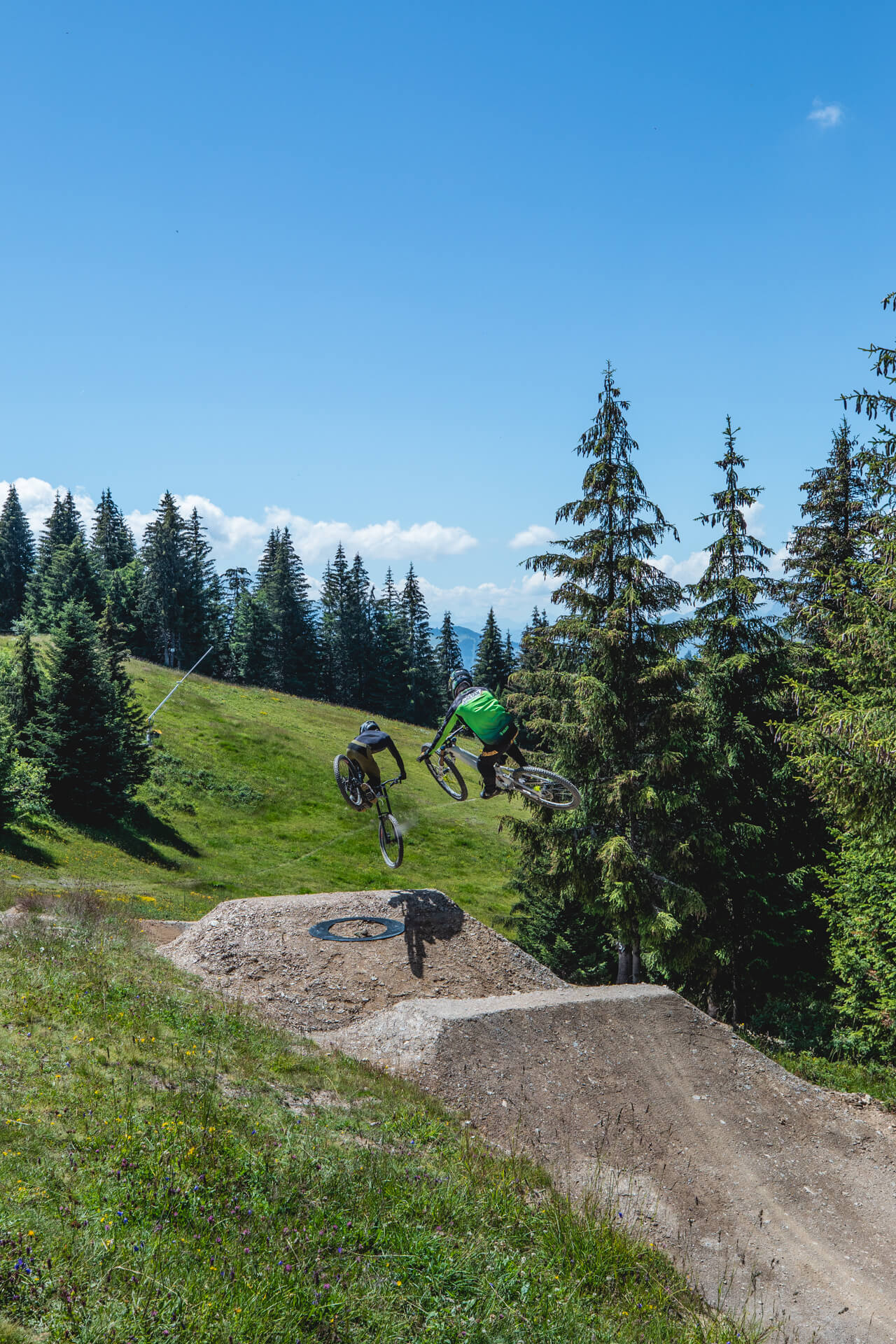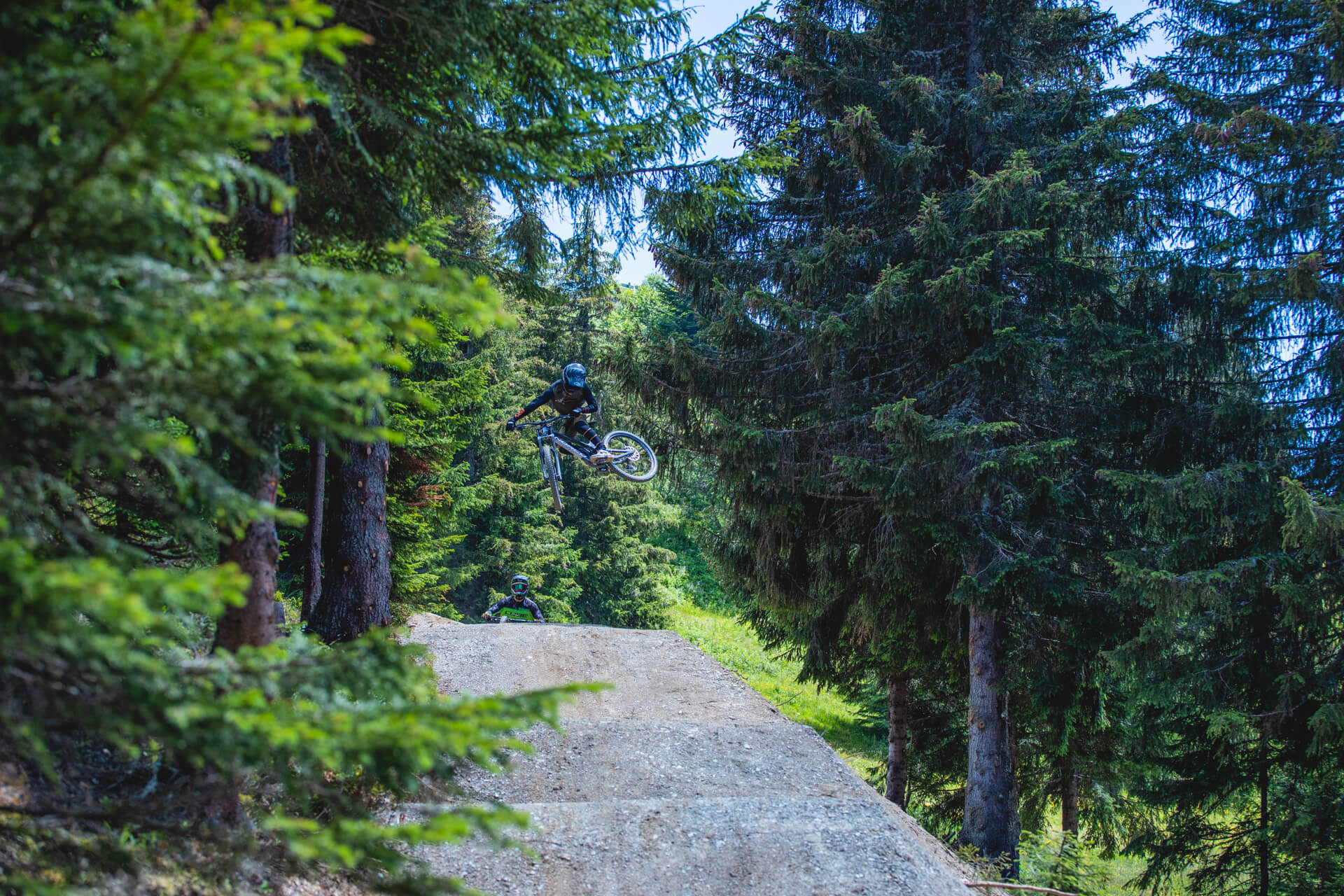 Stay connected to mountains…