Jules Segers is a rising star in disabled alpine skiing. Originally from Les Gets, he made his first glides on skis at the age of 3 years old and continued his career with the French Ski School of Les Gets. 
Coming from a family of sportsmen, the spirit of competition and surpassing oneself are in his genes.
Alpine skiing and more generally snow sports are a real passion for him. 
"Alpine skiing is a rich and varied sport with an incredible playground. From a piste to a slalom to an off-piste, no two turns will ever be the same. I particularly like the Giant and the Slalom because they are technical disciplines, without too much speed, which require a mastery of the turns in order to execute the most beautiful trajectory."
After encouraging results in the French Cup, he joined the French disabled sports team in 2017.
In parallel with skiing, Jules is continuing his studies to obtain a scientific baccalaureate in order to join the IUT in Annecy-le-Vieux in 2020. 

Thanks to his good results during the 2018-2019 season, Jules has had the opportunity to defend the colours of Les Gets and France in national and international competitions (European Cups and some World Cups) in 2019-2020.
He participated for the first time to the Paralympic Games in Beijing in 2022.

"There are many criteria that go into the selection for the 2022 Games: race results of course, but also motivation and our training performances. At the moment, I am doing good training but I am not yet able to reproduce exactly the same performances in the races. I feel that I need to improve on the mental approach. This will be my objective for the next races. »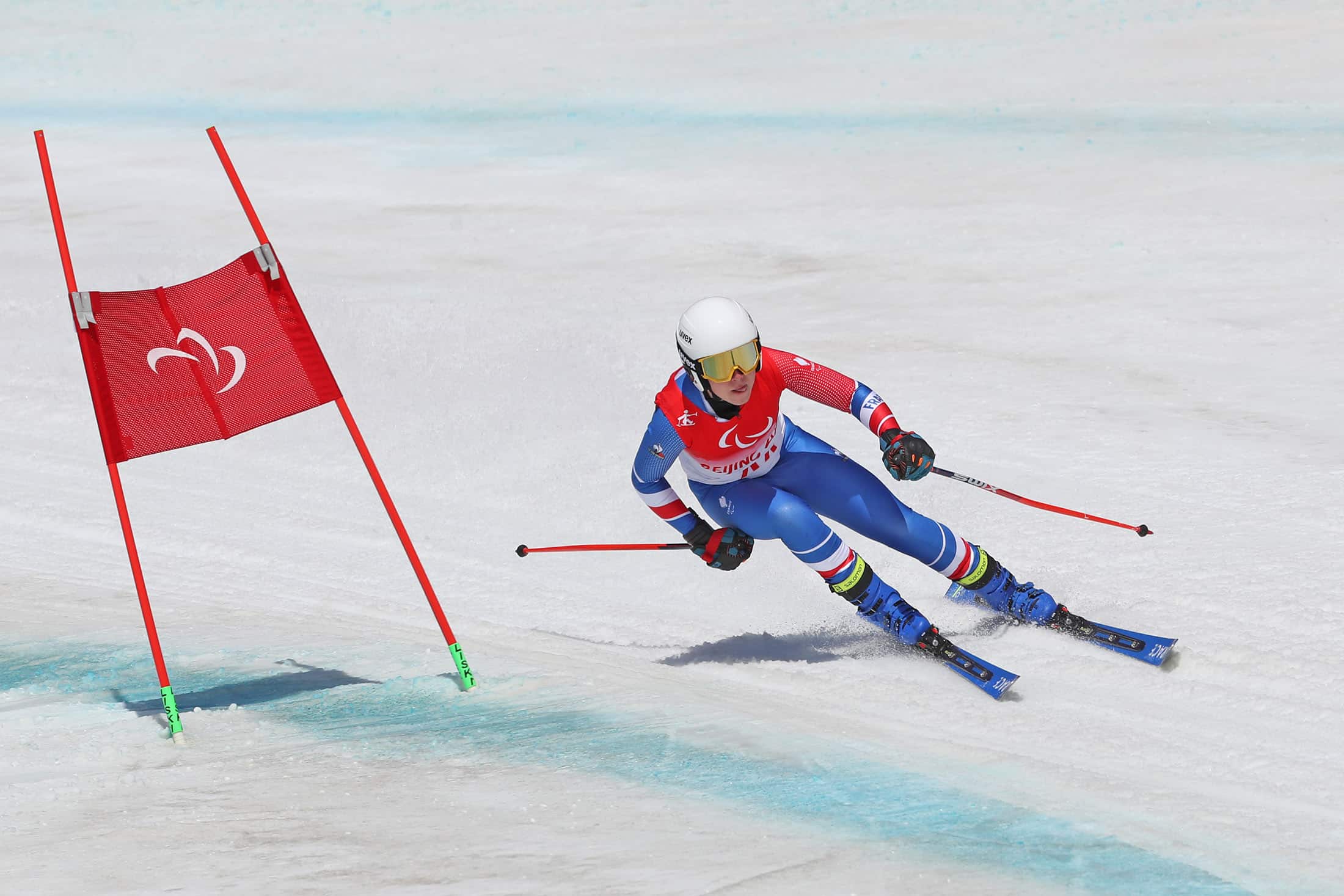 Main results
2021-2022
SLALOM :
14th at the 2022 World Championships (Lillehammer – Norway)
17th at the 2022 Paralympic Games (Beijing – China)
9th in the 2021 World Cup (Veysonnaz – Switzerland)
GIANT :
14th in the 2021 World Cup (Veysonnaz – Switzerland)
23rd at the 2022 World Championships (Lillehammer – Norway)
16th at the 2022 Paralympic Games (Beijing – China)
SKI CROSS:
1st at the 2022 French Championships (Montgenèvre)
2019-2020
SLALOM:
5th in the 2020 European Cup (Saint-Moritz – Switzerland)
8th in the 2019 World Cup Finals (Morzine – France)
3rd at the 2019 French Championships (Méribel – France)
6th at the 2019 European Cup Finals (Klövsjö – Sweden)
GIANT
3rd in the 2020 European Cup (Pitztal – Austria)
Silver medal at the 2020 European Youth Games (Poland) – IOC organisation
10th in the 2019 World Cup (Veysonnaz – Switzerland) – First World Cup start
8th at the European Cup Finals 2019 (Klövsjö – Sweden)

SUPER COMBINED
6th at the 2020 French Championships (Peisey-Vallandry)

SUPER-G
5th at the 2019 French Championships (Méribel – France)
7th at the 2020 French Championships (Peisey-Vallandry – France)
3rd in the 2020 European Cup (Pitztal – Austria)