Music
Du Wednesday 4 August au Saturday 14 August 2021 - De 17:00 à 00:00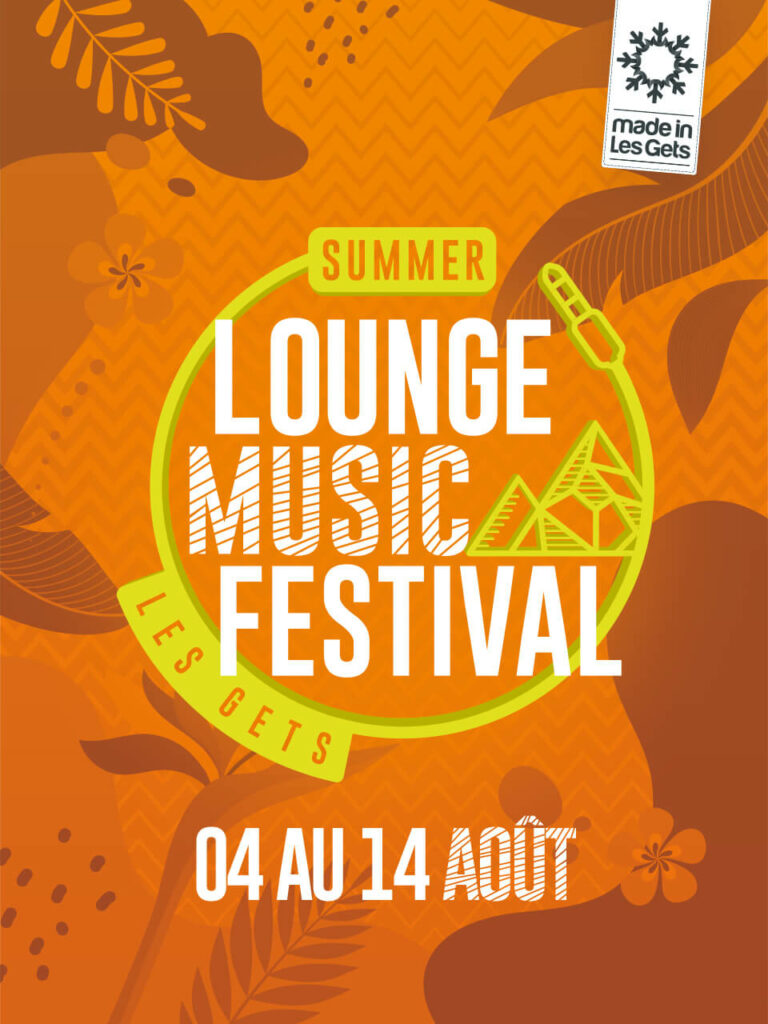 FROM 04 TO 14 AUGUST
10 DAYS OF CONCERTS
5 PAYING OPEN AIR CONCERTS
FREE CONCERTS IN THE BARS/RESTAURANTS OF THE VILLAGE
Ticketing
A ticketing system is in place for the 5 main concerts at a pre-sale price of 12€.
Free for children under 16 years old (but still need to book a ticket on the link below)
Main concerts
5 great concerts at a price of 12€ (per concert) will take place on the main stage of the esplanade at 9pm. Discover below the headliners of the festival.

Live sunset on the Mont Chéry – Tuesday 10/08
At the top of Mont Chéry, come and experience a musical sunset facing Mont Blanc from 7.30pm. FREE CONCERT BUT REGISTRATION REQUIRED.
You will dive into the universe of PANDHORA, a mix of psychedelic music and electronic grooves infused with colourful sounds and progressive melodies.
To get to the top of the Mont Chéry :
– Option 1: you go up/down on foot (see our marked trails)
– Option 2: you go up with the Mont Chéry cable car (paying ascent) and you come back down on foot.
Free concerts in the village
For a more intimate feel, the Lounge also offers several free concerts in the resort's bars and restaurants. Check out these talented artists and bands:
Padam Partie :
04 August at 6:30pm at Chinfrey
Stella Duo
05 August at 12:30 at Chasse Montagne & at 6:30pm at Crychar
13 August at 7pm at Barbylone


DJ Ophélie
05 August at 10pm at Barbylone


Les Voleurs de Swing
06 August at 4:30pm at the Golf
Blue Moon
12 August at 6pm at Chasse Montagne
Swing Gamblers
14 August at 12:30 at Chasse Montagne & at 6:30pm at Crychar
Health Pass
➡️ The health pass will be compulsory to attend all 5 paid concerts at the Lounge. At the entrance, the organisers will scan the QR code of your health pass, either on your phone if you have the TousAntiCovid app, or on your paper pass, and will ensure that the information on the health pass matches the person's identity.
➡️ The health pass will not be mandatory to attend the concert at the top of Mont Chéry.
➡️ The health pass will be compulsory to attend the free concerts in the bars and restaurants of the resort. Control is the responsibility of the establishments hosting the concerts.
A few words on the festival…
This year, the Lounge Music Festival is taking a new artistic direction by offering great national and international headliners, and supporting the festival with low-priced paying concerts.
From 4 to 14 August 2021, concerts are organised in various places in the resort: bars, restaurants, the village centre and unusual spots in the mountains!
Come and browse to your heart's content, guided by eclectic music, from blues to funk, through pop or jazz…
Enjoy also many activities and animations planned in the resort during the festival.
* COVID-19 * This event will be subject to prefectural authorisation depending on the health situation at the time of the event.To find out more about the sanitary measures put in place in the resort, click here.