Music
Du Monday 3 August au Friday 14 August 2020 - De 17:00 à 00:00
Free concerts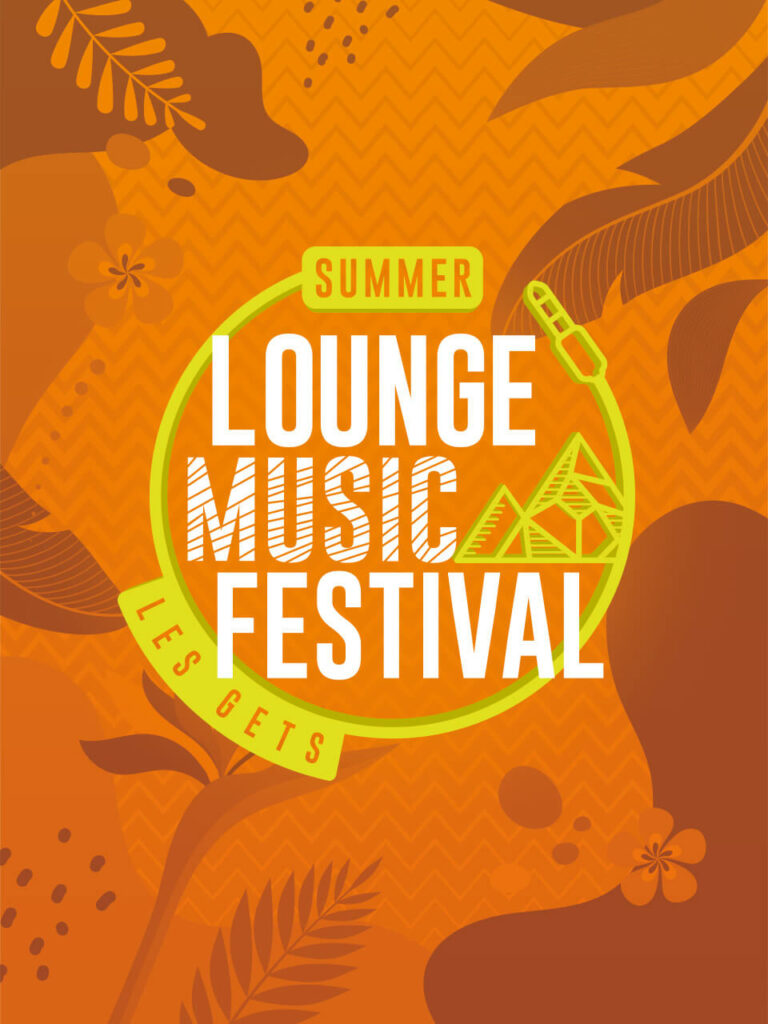 The Lounge Music Festival, it is two weeks of free concerts to be discovered in the different places and establishments of the resort.
12 DAYS OF FREE CONCERTS IN THE RESORT
20 OUTDOOR CONCERTS
From 3 to 14 August 2020, free concerts are organised in different places in the resort: bars, restaurants and unusual mountain spots !
Go with the flow according to your desires, guided by electric music, which goes from blues to funk, passing by pop or jazz…
You can also take advantage of the many activities and animations planned in the resort during the festival.
Musical Sunset at the Mont Chéry
Friday 7th of August – from 19:30
Balaphonik Sound System concert
We regret to inform you that this concert is now SOLD OUT.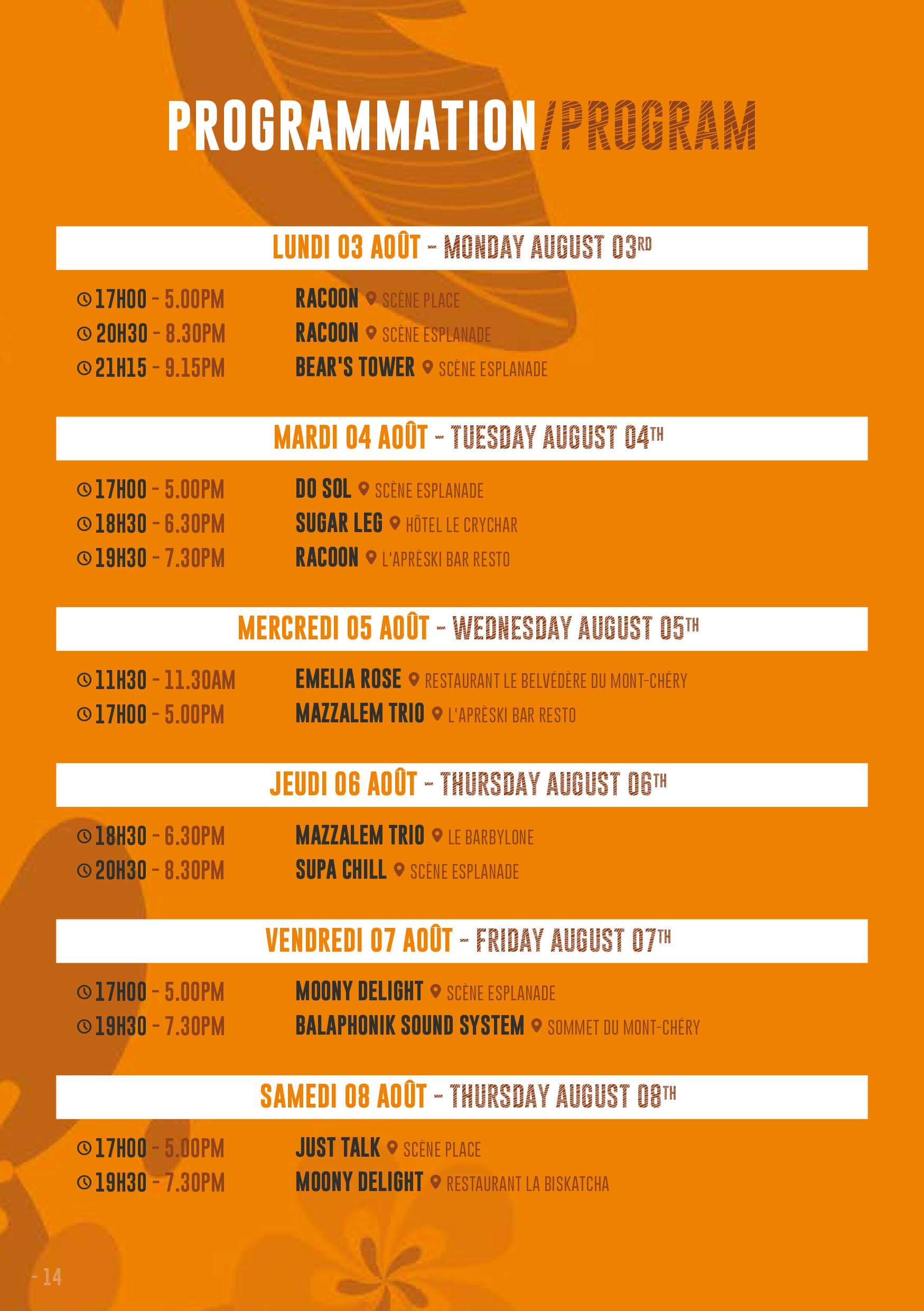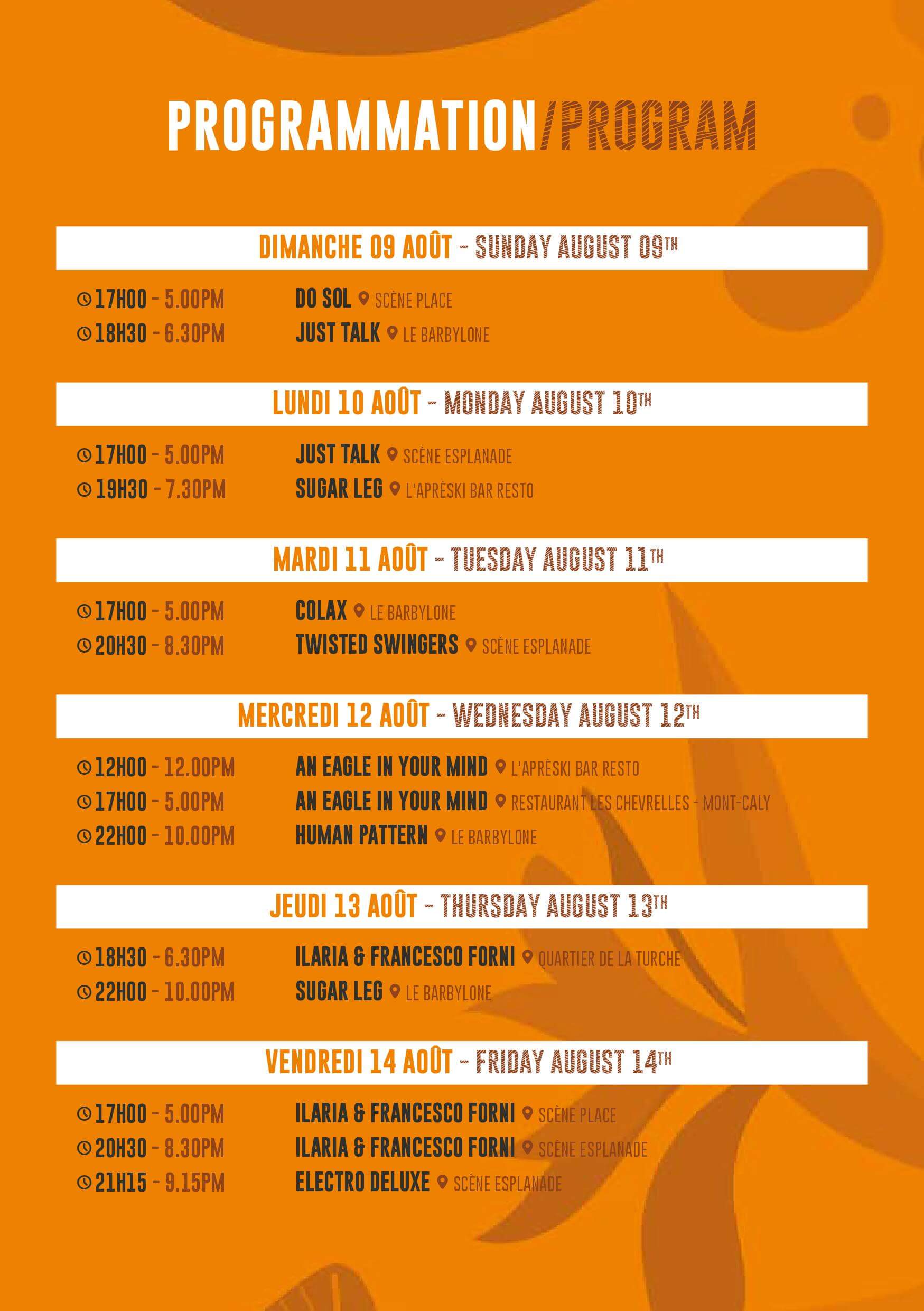 More concerts
Friday 07 August at 18:30 : Mazzalem – Restaurant Le Chasse Montagne
Sunday 09 August at 12:30 : Wise – Restaurant Le Chasse Montagne
Sunday 16 August at 12:30 : Emelia Rose – Restaurant Le Chasse Montagne
Change in the program
We regret to announce you the cancellation of Ilaria & Francesco Forni. They will be replaced by:
Thursday 13/08
From 6.30pm to 8pm in the Quartier de la Turche: Fred Brousse & Elina Jones (duo soul-blues)
Friday 14/08
From 5pm to 6pm on the Place de l'OT : Groove Sparkz (DJ Electro Groovy)
From 8.30pm to 9pm on the Esplanade: Groove Sparkz (DJ Electro Groovy)
*COVID-19 * We make every effort to respect the safety of all within the framework of our animations and events. To find out more about the sanitary measures put in place in the resort, click here.
Stay connected to mountains…