Our two biathlete ambassadors Jeanne Richard and Jacques Jefferies flew to Salt Lake City in the United States to participate in the Soldier Hollow Youth and Junior World Championships, from 23 February to 02 March 2022.
On the site of the 2022 Salt Lake City Olympic Games, biathletes in the youth and junior categories will compete for the title of Junior World Champion in four formats: individual, sprint, pursuit and gender relays. Within the French team, 10 athletes will defend the French colors. We remember the success of the 2021 World Championships in Obertilliach (Austria) where the French biathletes won 6 medals, including 3 gold. A season at the top for Jeanne, who won the title of U19 World Champion in individual and relay.
Relay: gold for the men, bronze for the girls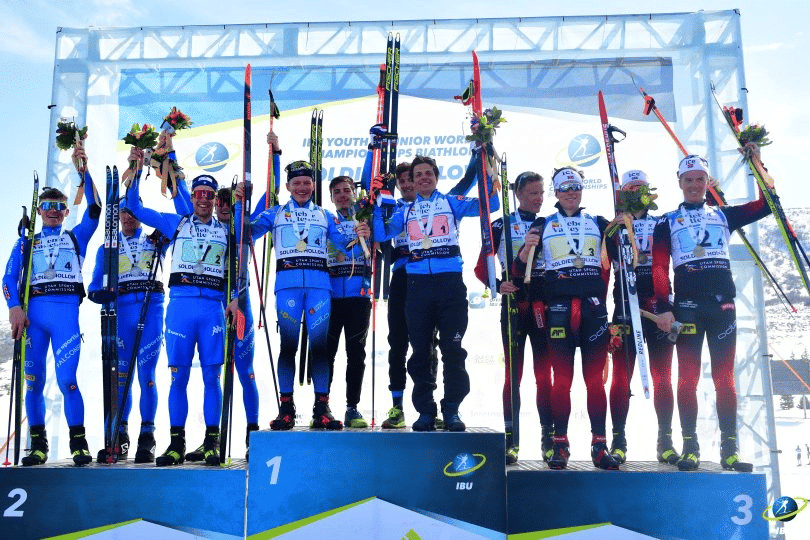 In the boys' event, the quartet won the title in the junior men's relay after a very exciting race. Italy took the 2nd place and Norway completed the podium.
Among the four relay runners on the team, we have Oscar Lombardot, Rémi Broutier, Paul Fontaine and Jacques Jefferies, the resort's ambassador. With this new victory, France retains its title of World Champion in junior men's relay.
In the girls' event, the French team composed of Camille Coupé, Noémie Remonnay, Océane Michelon and Jeanne Richard, our ambassador, won a nice bronze medal after a difficult start. The Italians leave with the world junior title in the women's relay ahead of the Germans. Holders of the title for the last 4 years, the French unfortunately did not manage to win a fifth consecutive title.
Small globe in the pursuit for Jeanne
Last meeting of the winter on the Junior Cup of biathlon, the World Championships of Soldier Hollow were the occasion to award the crystal globes and the small globes of the season. Jeanne Richard, winner of the overall World Cup pursuit ranking, took home the small globe for this specialty. A prestigious reward well deserved at the end of a great season for our young ambassador. In the men's category, it was also a Frenchman, Paul Fontaine, who won the small globe in the same discipline.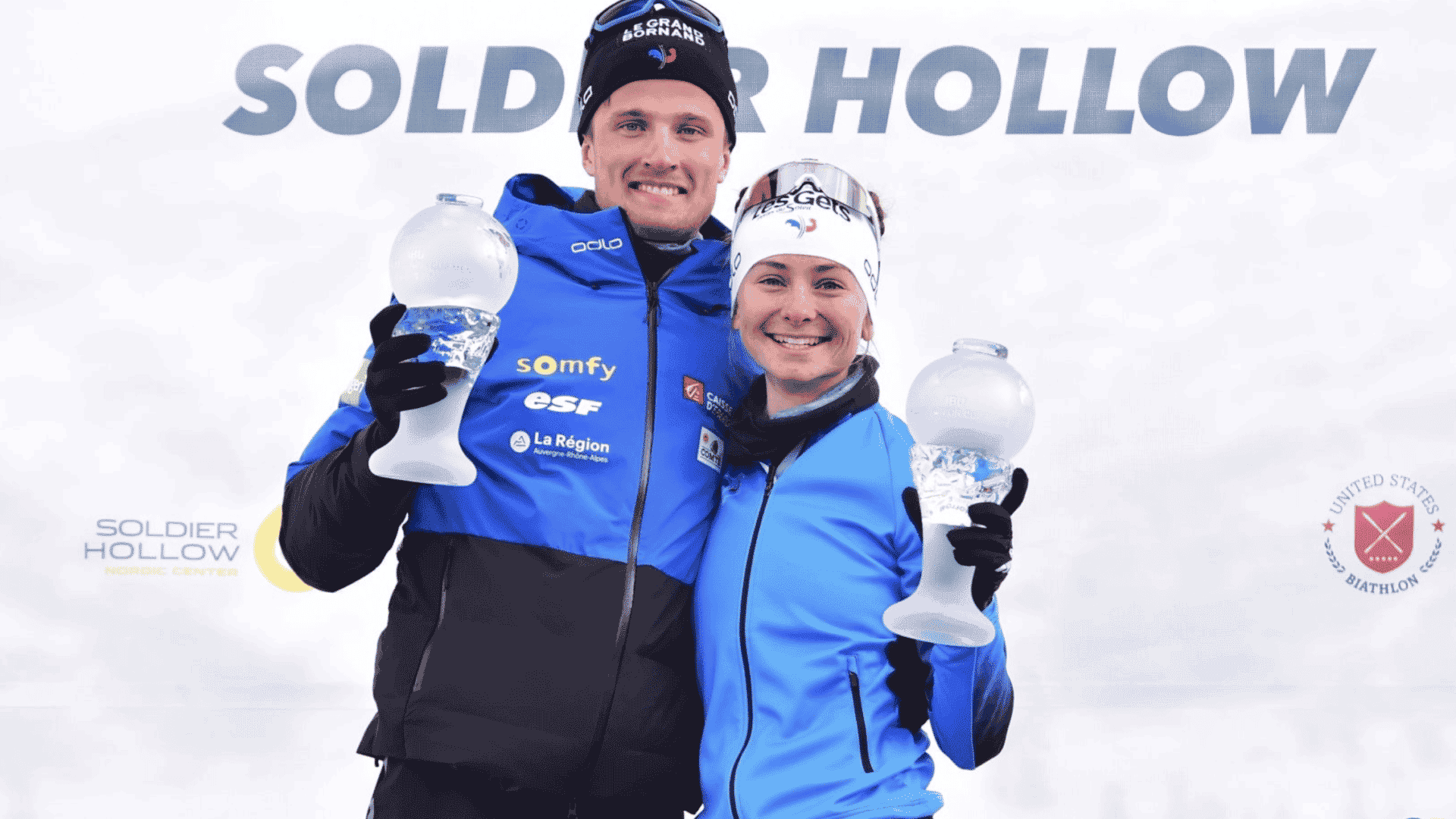 Among the French selection for the 2022 Biathlon Junior World Championships, we find
Océane Michelon
Jeanne Richard
Camille Coupé
Fany Bertrand
Noémie Remonnay
Rémi Broutier
Oscar Lombardot
Paul Fontaine
Jacques Jefferies
Gaëtan Paturel