From this winter, the ski area and Les Gets resort will be tobacco-free. The municipality of Les Gets has joined a project to combat the pollution caused by cigarette butts being thrown on the ground in the resort. But don't panic smokers, we've thought of you!
In 2022, more than 3,000 cigarette ends were collected over the ski area and in the village during the "Montagne Propre" (Clean Mountain) day. In France, between 20,000 and 25,000 tonnes of cigarette ends are thrown into nature each year. That's a lot, don't you think? So, in Les Gets we are taking the lead in safeguarding our resort's environment!
What will happen from 17th December 2022?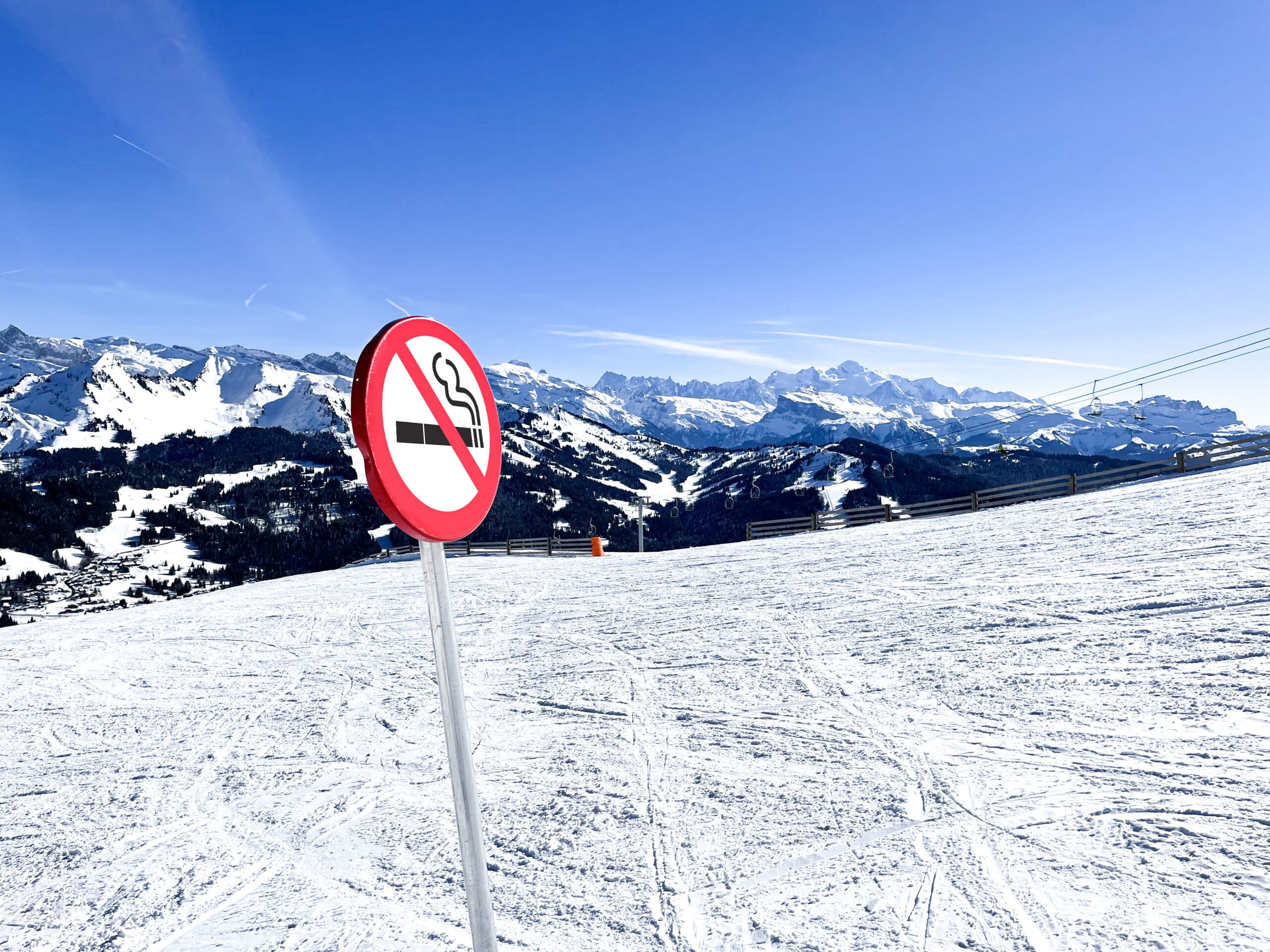 A ski area with no tobacco :
🚭 It will be forbidden to smoke on the ski slopes or chairlifts (the municipal decree takes effect from 17th December 2022)
✅ 5 smoking areas will be available to you to take a cigarette break, they will be marked with banners
🎿 "Ballot bin" type ashtrays made from recycled skis by the cooperative Skitec will be available in the smoking areas
A first in Europe!
Hooray! Although there have been no tobacco ski areas for some years already in North America, Japan and New Zealand, Les Gets' initiative is a first in Europe.
Les Gets is cigarette-end free :
✅ You can smoke wherever you want in the village
🚭 However, it is forbidden to throw your cigarette end on the ground
👍🏻 Rubbish bins with ashtrays and ballot bins will be installed over the village
Each person has a part to play!
75% of cigarette ends are collected in bars, restaurants, snack bars, hotels, shops, etc. This is why the village of Les Gets is encouraging its professionals to become members of the organisation Tree6clope, which has a mission to create a zero cigarette end zone. The goal is that each establishment stores the cigarette ends in a container supplied to them, and they will be collected at the end of the season by Tree6clope.