No need to spend hours browsing the internet and making comparisons. The resort of Les Gets in Haute-Savoie is the best choice for the mountain holiday of your dreams.
Whether you like to discover nature on skis, by bike or on foot, whether you come with family or friends, whether you are a gourmet or a bon vivant, whether you are looking for wellness moments or cultural activities, we give you 10 good reasons to plan your next holiday in Les Gets.
Why ? Because…
1. Because it's unlikely you'll find a ski area better than this one
Directly accessible from the resort, the Portes du Soleil ski area is, quite simply, one of the biggest in the world ! Which means Les Gets offers an authentic cross-border skiing adventure with 286 slopes covering around 650 km between France and Switzerland, all accessible via 196 ski lifts. A playground without limits for skiers who can't get enough!
For skiers who prefer to stay local, the 71 slopes and 47 lifts of the ski area of Les Gets-Morzine offer ideal conditions.  From the resort, novices and expert skiers alike can enjoy a wide diversity of challenges on both the Chavannes side (to reach Morzine) and the Mont-Chéry slopes. Either way, the decor of pine woods and pastures will keep you happy all day long.
I discover the ski area
2. Because it's the biggest bikepark of Europe
Modesty may be our motto, but that doesn't stop us feeling proud every time Les Gets wins recognition as a reference among mountain biking resorts both in France and across Europe!
Every year, this extraordinary bike park attracts thousands of amateur and professional mountain bikers who come to test their skills on some 128 km of marked trails of enormous variety (13 downhill slopes (DH), 1 freeride trail, 5 enduro/cross country itineraries, 5 mountain Ebike trails and the 80-km Portes du Soleil Enduro itinerary).
This reputation has been built up over several decades, and it continues to grow. Indeed, mountain-biking history goes back to 1992 in Les Gets which is to host two new World Cup events in this discipline in 2022, 18 years after the resort organised such an international competition for the very first time.
3. Because you can discover an imaginary world that you'll find nowhere else in Europe
Straight out of a childhood dream… As night falls in the heart of the forest, the brand new Alta Lumina trail plunges you into an imaginary world. This concept, a first in European resorts, uses a finely-tuned show of light, video projection and original sound effects to harness and exalt the natural beauty of the site. A 45-minute experience to live to the full!
And because any new project in Les Gets must comply with sustainable development targets, 100% of the electricity supplied to the site is produced by renewable energy sources and the development was based on the respect of wetlands in order to cause as little disturbance as possible to the fauna and flora.
Learn more
4. Because the resort offers fast and direct access
It is very easy to reach the resort by plane or by train. Geneva Airport is just a 1 1/4 hour drive away and Cluses Station is at a mere 30 minutes, with regular shuttle buses from both for your onward trip to Les Gets. Enough to reassure anyone who thought just getting to a ski resort was a whole expedition in itself.
Once you reach the resort, you'll enjoy all the benefits of the ski-in/ski-out facilities that make getting around so easy and free of hassle.  The human scale of the village means that most of your trips can be made on foot or by shuttle bus.
Getting there
5. Because of its authentic and modern chalets
What makes the modern resort of Les Gets so appealing is that it keeps up with the times while remaining loyal to its traditions and history, true to its values and mindful of its environment.
Here, the creed dictates that no building may be built higher than the bell tower!
A tasteful blend of traditional architecture and green innovation has gone purposefully into the building of ecofriendly accommodation based on noble materials that are respectful of the environment (wood, organically-sourced wool, etc.).
The resort is an authentic demonstration of the art of mountain living, displaying architectural expertise that perfectly reflect the very spirit of this exceptional unspoilt setting. Great importance is attached to the decoration of these dwellings. The authentic blends with the modern, the stylish combines with the cosy, adding an extra little something that appeals to holidaymakers.   
Among the chalets, apartments, holiday flats, hotels and guestrooms, you're sure to find the ideal accommodation and be won over by your stay!
Learn more
6. Because the panoramic views of Mont Blanc are amazing
From Mont Chéry, Mont Caly or Ranfolly, you can see the roof of Europe from every angle!
At Les Gets, you can admire the majestic giant of the Mont Blanc mountain range in all its splendour, changing viewpoints with the different slopes, altitudes, light effects, weather conditions and times of day.
You'll never get tired of these otherworldly panoramic views… and neither will your followers on social media!
7. Because this is the ultimate family-friendly resort
Les Gets, the resort with a human touch, has succeeded in renewing itself to retain its appeal and dynamism while remaining true to its original spirit and atmosphere.   This perfect balance means the resort can flaunt its reputation as a friendly destination that welcomes families with open arms. With childcare amenities and a whole host of services and activities, the resort's family-friendly facilities are constantly being expanded, to make your holiday arrangements easier in both winter and summer.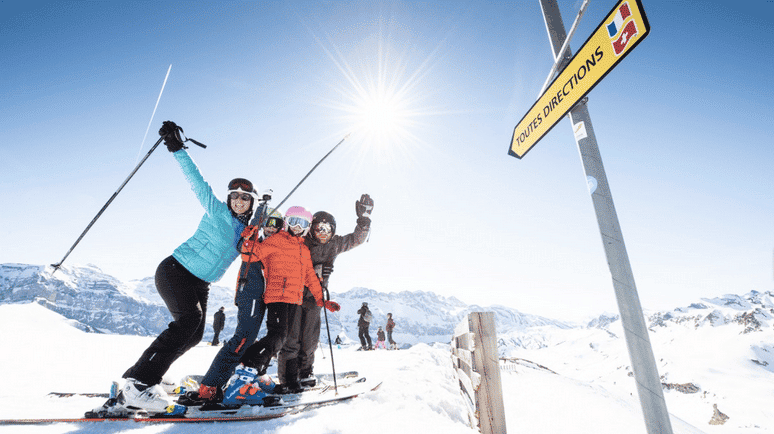 8. Because of its appealing eco-tourism philosophy
Les Gets has long been aware of the importance of sustainable development and is continually working to improve its ecological footprint.
To this end, multiple actions have been instigated in both the village and the ski area: low-emission transport, wood-fired heating for 12 municipal buildings, electric mountain and road bikes available in the summer, new generation snow guns with lower energy consumption, ski area development policy aimed at reducing greenhouse gas emissions and producing renewable energies, etc.
Another commitment of the resort is to support the local economy by promoting local products and local distribution channels
What about tomorrow ? We will do even better!
9. Because this is a hotspot for epicureans
We know how to appreciate the best things in life, which is why, in Les Gets, you'll find fresh food that's been lovingly prepared from local ingredients ! Indeed, our producers, retailers and restaurant-owners (numbering about 40!) all have their own way of promoting the resort's fine foods and high standards. Standards that have been passionately maintained over the years, taking pride of place when it comes to gourmet cuisine based on locally-sourced, seasonal produce.
Besides the food itself, it is the story behind the produce and the pleasure of sharing that give you the full sense of the value of such culinary "masterpieces" . This guiding notion can be transposed to other areas too. At Les Gets, whether you're dining at a restaurant, popping to the bakery, taking a ski lesson, checking into a hotel or visiting the farm, you'll be bowled over by the warm, straightforward welcome extended by the local people.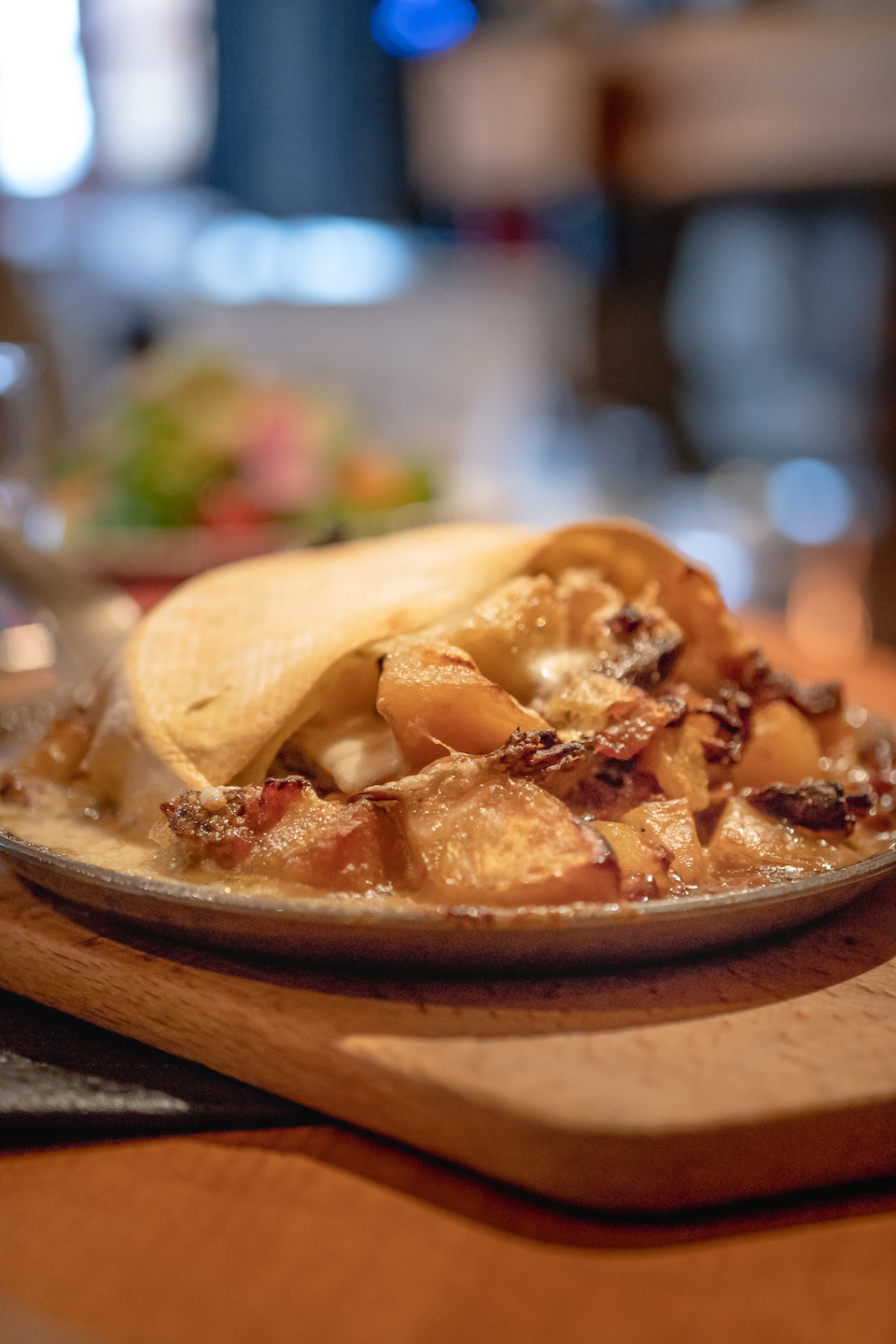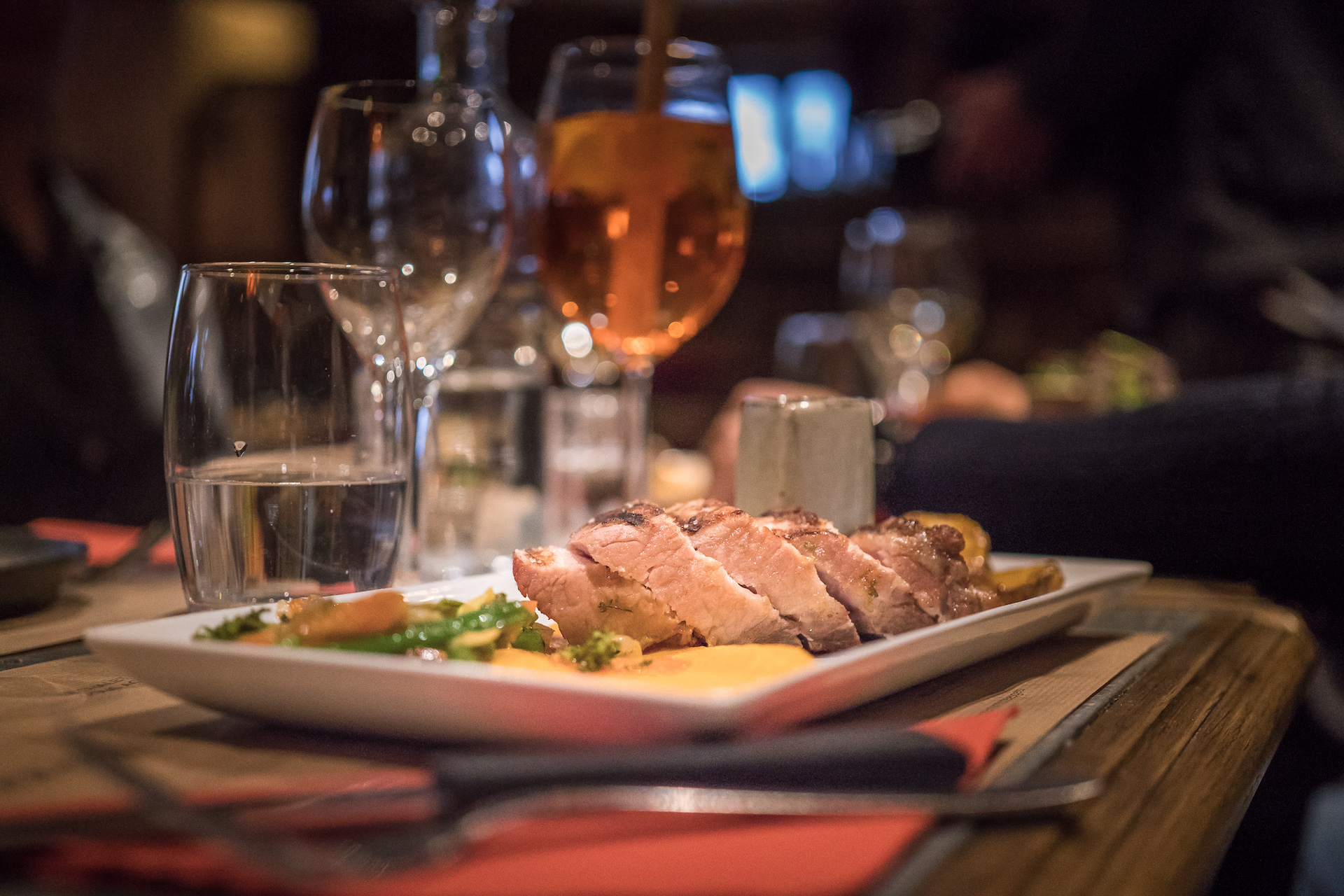 10. Because we have our hearts set on protecting the local fauna and flora
Being mindful of the richness – and the fragility – of our environment and taking measures for its protection are a recurring theme in our resort.
Located in the heart of the UNESCO Geopark of Chablais which stretches across nearly 900 km² from the Portes du Soleil summit to the south bank of Lake Geneva. Les Gets is involved in a worldwide network of geoparks which have been recognised for their geological features of international interest. Hence, the resort works alongside 61 other municipalities for the study and protection of geological heritage, but also aims to spread awareness among local people as well as visitors to encourage them to protect such sites. One protected area, for example, is Les Boittets wetland at Lac des Ecoles, which is an ideal place for educating people on issues related to mountain water resources. Another protected region is the Plateau de Loex which is one of a European network of "Natura 2000" sites which have been identified for their rich biodiversity. This wonderful site of biological interest offers a superb landscape of 1,200 hectares. It has been listed as a protected zone and conservation area since 2010.
Modest yet priceless, the Delavay Gardens are home to a unique treasure of plants and shrubs, an authentic showcase for our living heritage.
Last but not least, the resort plays an active role in a biodiversity observatory network involving all seven of the French Portes du Soleil ski areas. One of their roles is to protect the black grouse, an iconic Alpine bird species which is particularly vulnerable during the winter months.