Halfway between the Indian summer and the cold winter, autumn offers an ideal break to enjoy the beauty of our territories, far from the crowds and the hustle and bustle of summer.
Under the blazing colours and warm lights of autumn, the mountains are decked out in their most beautiful finery. On foot or by bike, we promise you, the show is worth the diversions!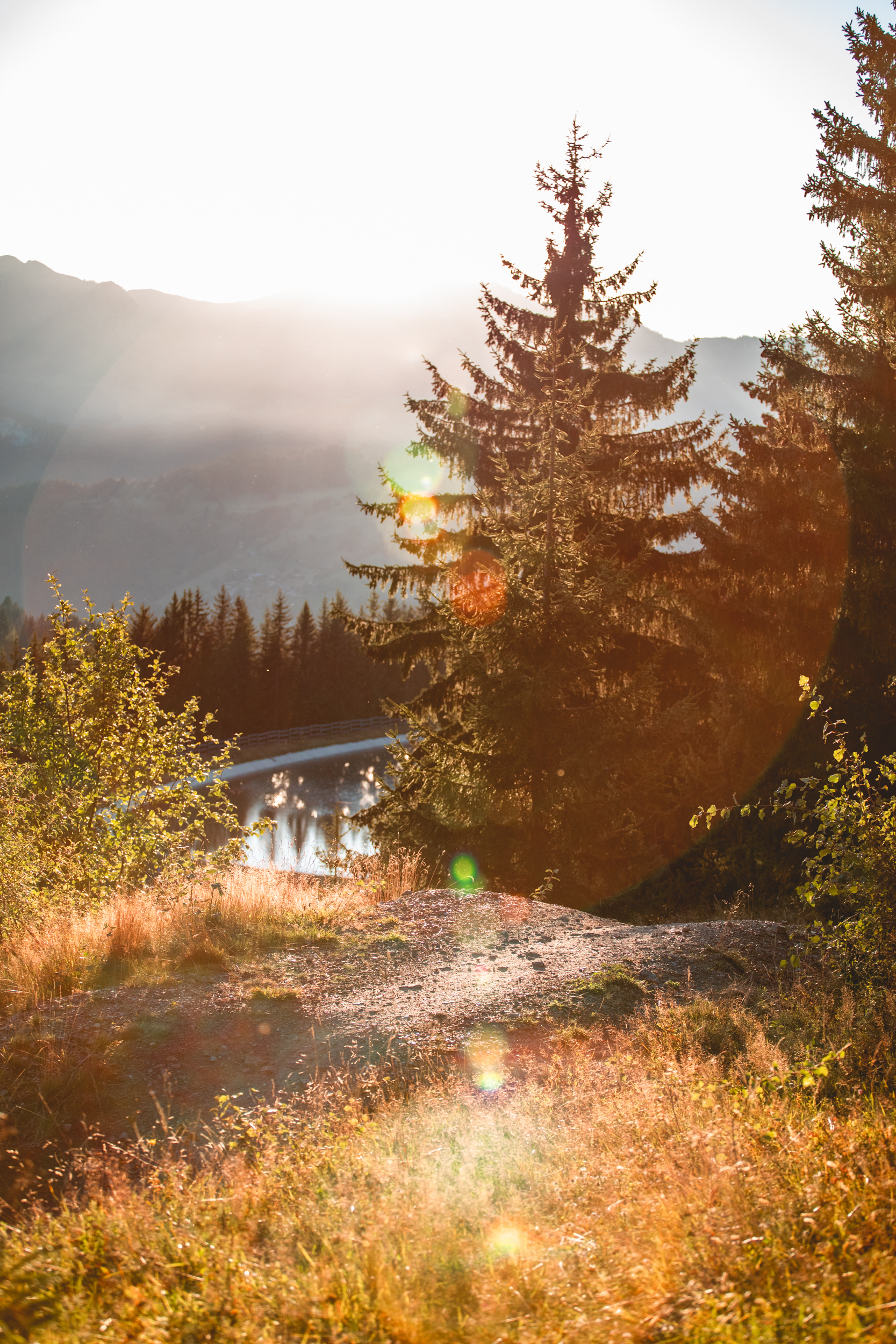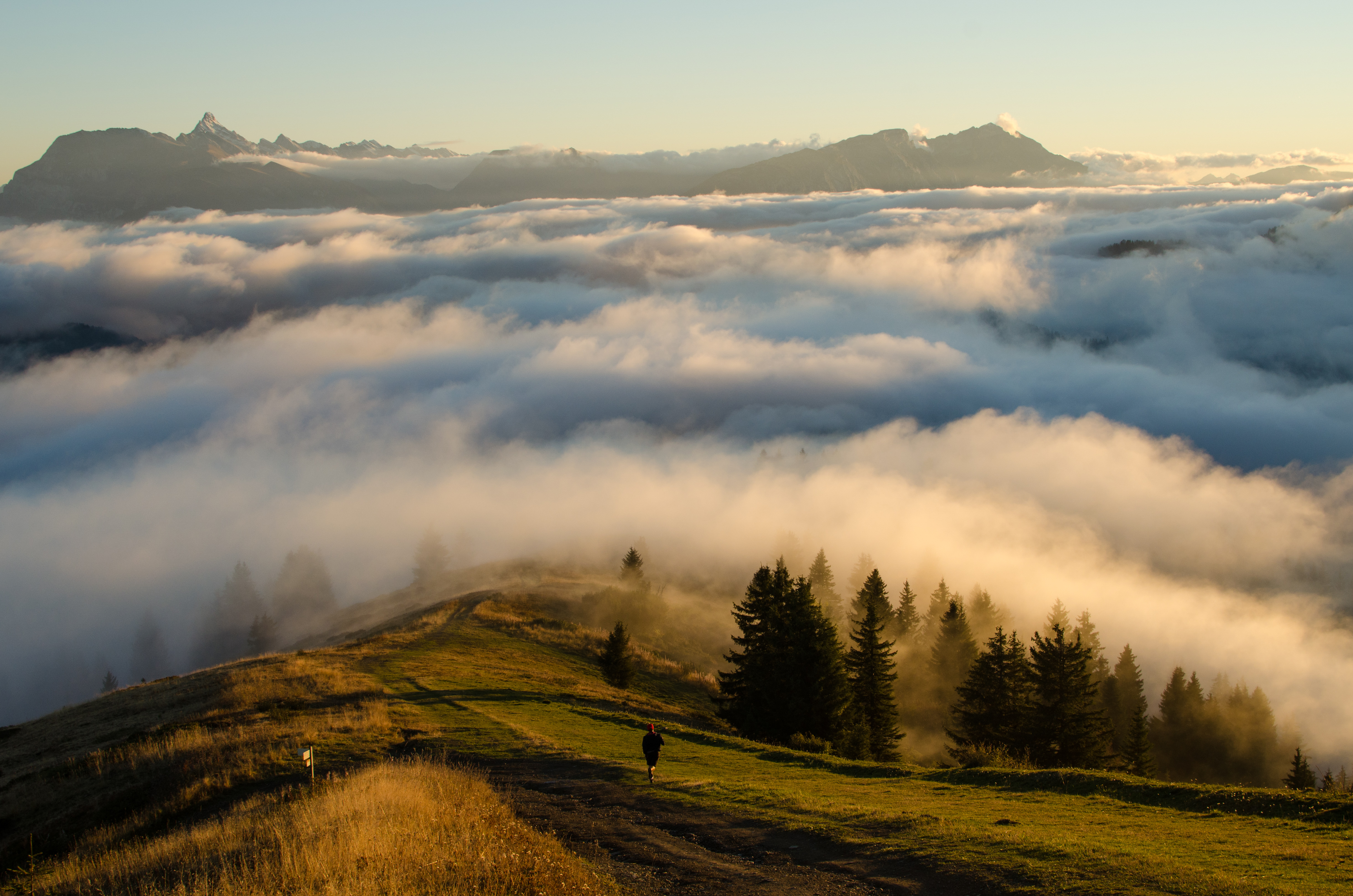 Activities
🪂 Paraglide : Several operators offer paragliding flights. Reservation on request.
🖼 Art'N'Chéry gallery: Opening limited to Monday, Wednesday and Friday mornings from 9am to 12.30pm –> Discover
✨ Alta Lumina : open from 3rd of December–> Discover the enchanted world of Lumina
⛸ The ice rink open in the weekends depening on the weather conditions, the afternoon from 2pm to 6pm.

🐐 Why not stop by the local farms to meet our producers and buy their delicious local produce? –> Discover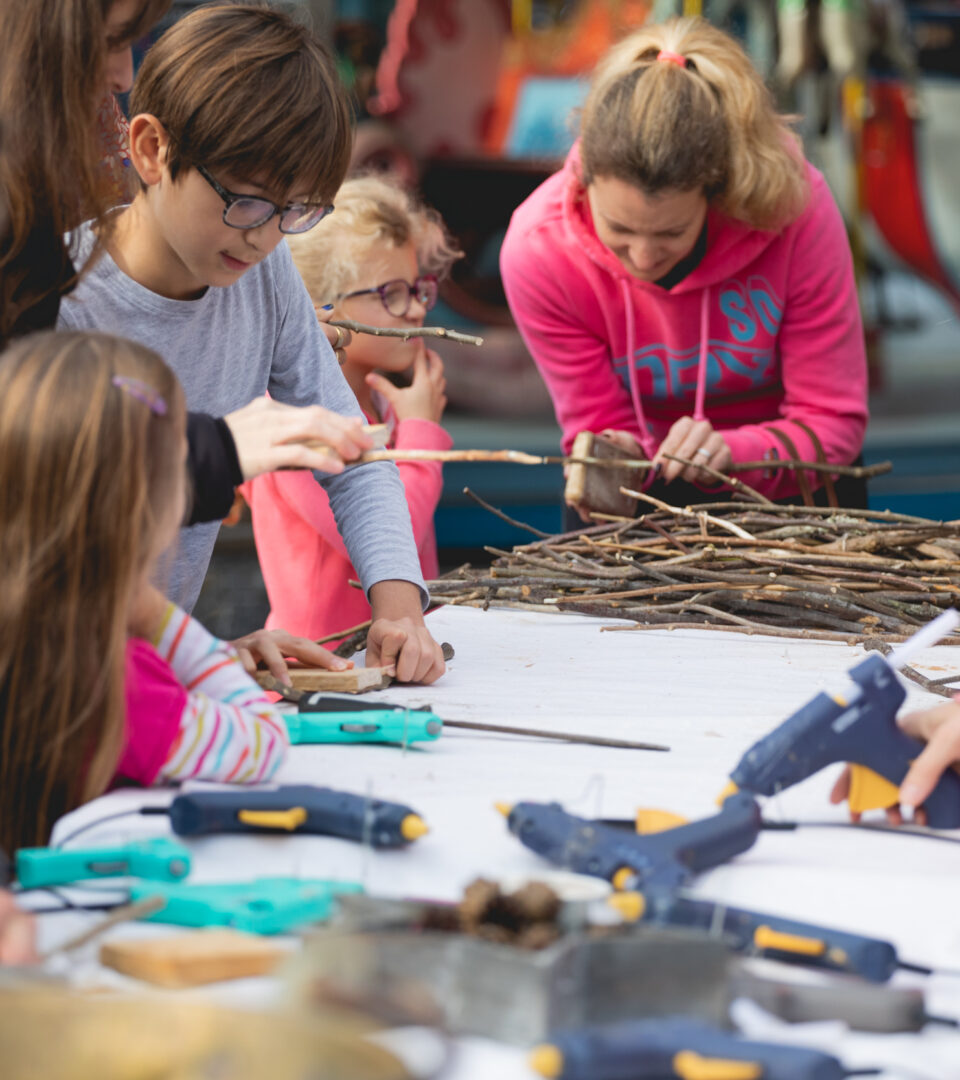 Lots of activities during the autumn holiday
Take a deep breath of fresh air in Les Gets during the schoolholidays and enjoy the many fun and magical Halloween-themed activities specially designed for children during the autumn holiday.
Discover
Wellness
💆🏼‍♀️ Clair moment (Wellness Institute) : open from tuesday to saturday from 9am to 7pm (institute open all year round except during the autumn holidays) –> Book your wellness moment
🧘‍♀️ Keolan yoga : Group classes on Wednesday evenings at 7pm and Friday mornings at 9am. Individual courses and private groups on request. Massages: Every day on reservation (closed from 25 October to 7 November)–> Book a session
Restaurants / Bars
La Biskatcha : open everyday afternoon and evening.
Tel. 04 50 84 55 35
Site web
L'As des Neiges : open from Thursdays to Mondays, afternoon and evening from 22 October. 
Tel. 04 50 80 62 53
Site web
Super Gets : Open every day from 8:30am to 8pm
Tel. 04 50 75 31 52
Au Malakoff : Open every weekend from Friday to Sunday.
Tel. 04 50 79 97 15
Site web
Vina Annapurna : Open from Wednesday to Sunday from 12pm to 2:30pm and 7pm to 11:30pm
Tel. 04 50 86 31 12
Site web
Tartif : Open 7/7 and 24h/24
Site web
Wild beets kitchen : Open every weekend in November from 11am to 15pm
Tel. 06 47 63 13 51
Site web
Bar Black Bear : Open Thurdays, Fridays and Saturdays from 5pm to 1am
Tel. 04 50 75 40 81
Igloo Chalet Club : Open Friday and Saturday evening from midnight to 6am.
Tel. 04 50 75 85 00
Site web
Shops
Bakery the Fournil du Mitron: open every day from 6:30am to 12:45pm
Butcher Bataller: open Tuesday to Sunday from 7am to 12.15pm and Tuesdays, Fridays and Saturdays from 4pm to 7pm.
Sherpa supermarket: Open every day from 7am to 12.30pm and 3pm to 7.30pm. Closed Wednesday afternoon, Thursday all day and Sunday afternoon.

La Fruitière des Perrières : The shop is open on Monday, Tuesday and Wednesday mornings from 9am to 12pm and on Fridays, Saturdays and Sundays from 9am to 12pm and 4pm to 7pm. Also available at the Les Gets market every Thursday.

Postoffice / Point Relais : open from 9am to 12.30pm on Mondays, Wednesdays and Fridays to provide the following services: franking,

deposit

and collection of mail and parcels,

sale

of envelopes and packaging,

ready

-to-send.

Mail collection every day at 10 am.

Bureau de tabac Les Gets: open every day from Monday to Saturday from 7.30am to 12.15pm and 3pm to 7pm and Sunday from 8am to 12pm.
Accomodation
Holiday offer
Prestigious stay
Rent your luxury flat or chalet for a prestigious stay in Les Gets 
Learn more