Halfway between the Indian summer and the cold winter, autumn offers an ideal break to enjoy the beauty of our territories, far from the crowds and the hustle and bustle of summer.
Under the blazing colours and warm lights of autumn, the mountains are dressed in their most beautiful outfits. On foot or by bike, we promise you, the show is worth the diversion!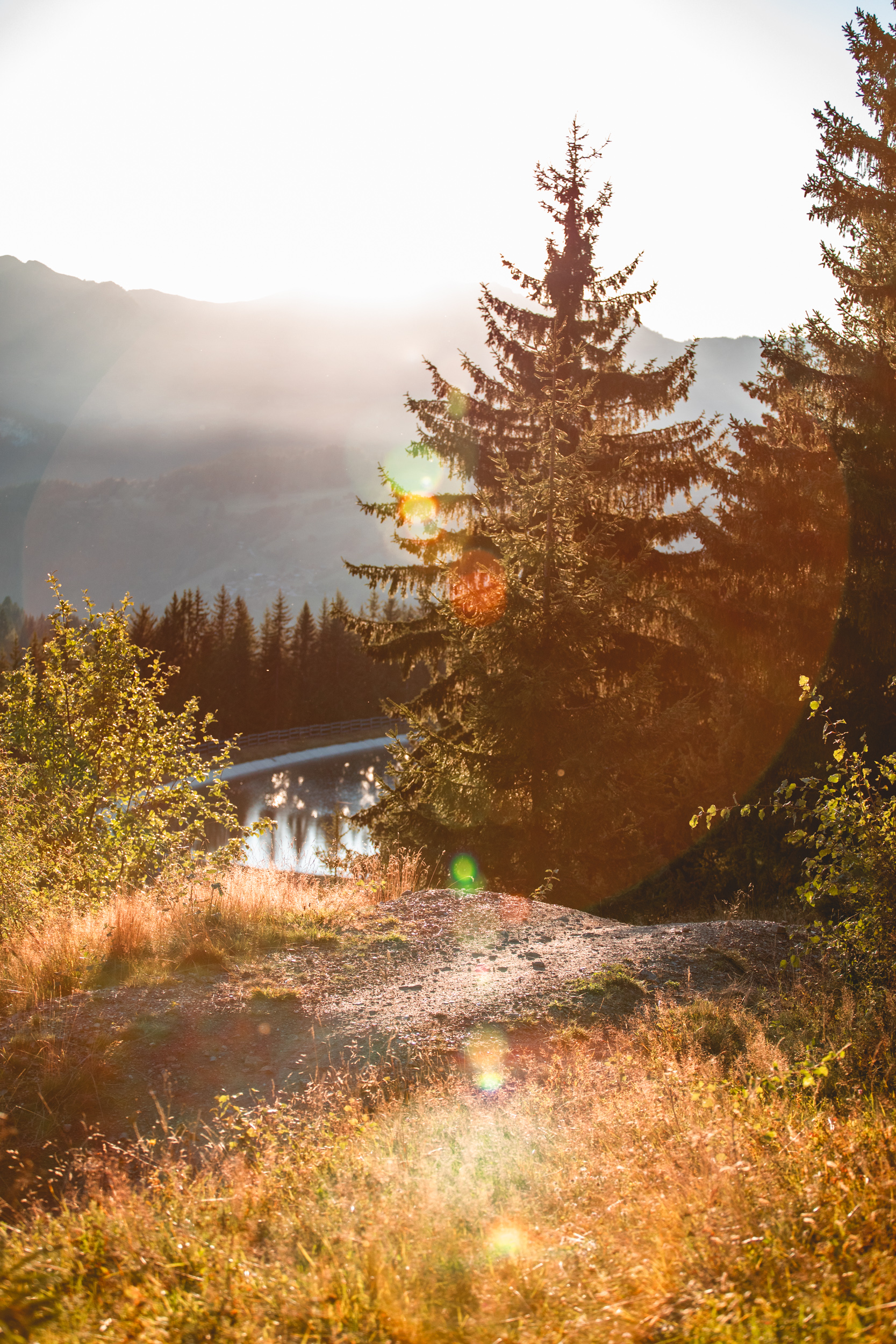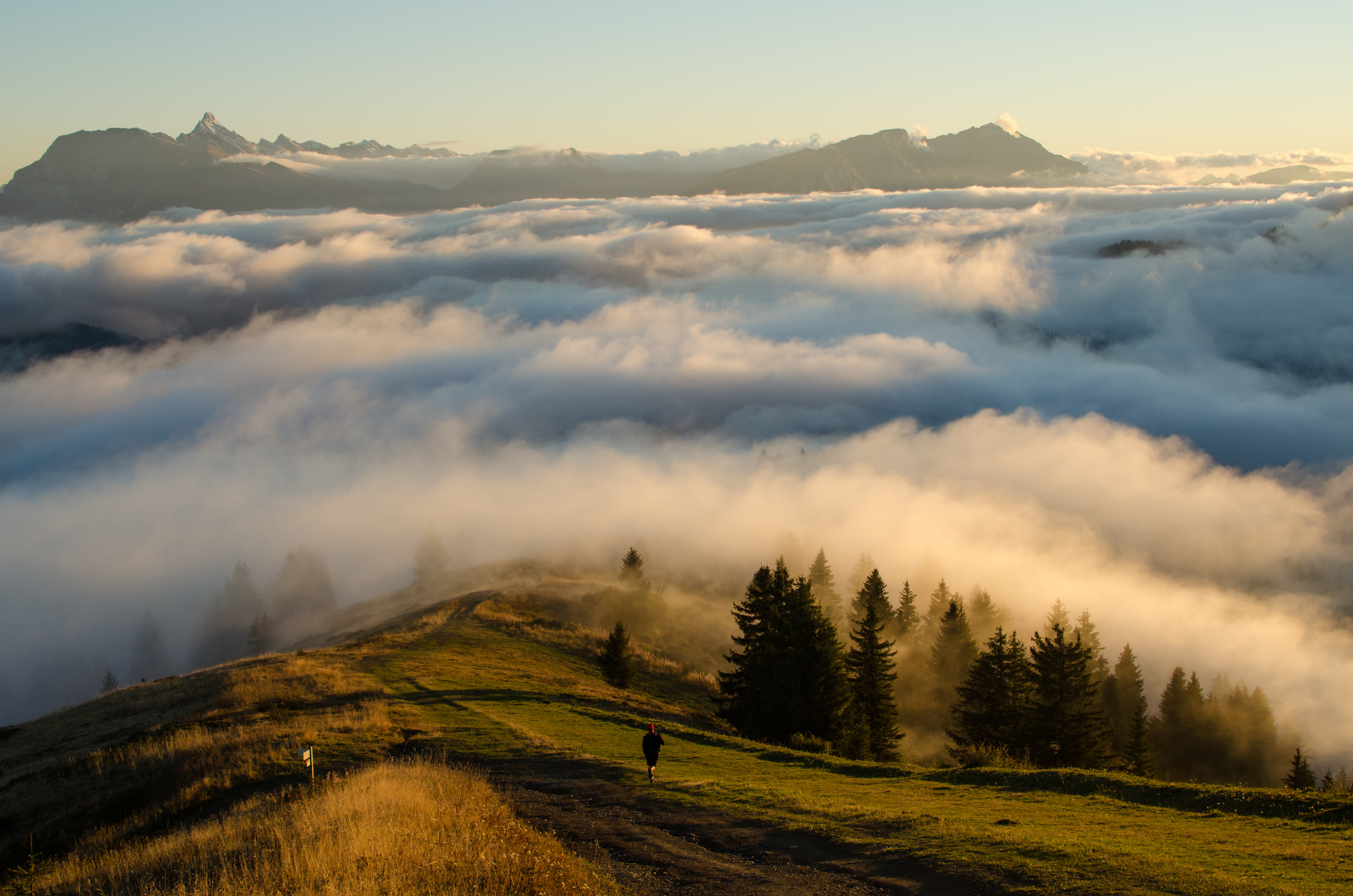 Activities
⛰ The Mont Chéry cable car is open to pedestrians during the All Saints' Day holidays.
✨ Alta Lumina : Open every weekend in autumn and every evening during the All Saints' holidays (except Mondays) –> Discover the enchanted world of Lumina
🛷 4 season alpine coaster : From Saturday 23 September to Sunday 15 October open on Saturday and Sunday from 10.30am to 12.00pm then from 1.30pm to 7pm. All Saints' Day holidays open every day from 11am to 7pm. Saturday 11 and Sunday 12 November open every day from 11am to 7pm.
🪗 The Mechanical Music Museum will be open every day until 31/10 from 14h15 to 19h15.
🎪 The wooden merry go round : Open every day during the All Saints' holiday
🪂 Paraglide : Several operators offer paragliding flights. Reservation on request.
🐐 Why not stop by the local farms to meet our producers and buy their delicious local produce? –> Discover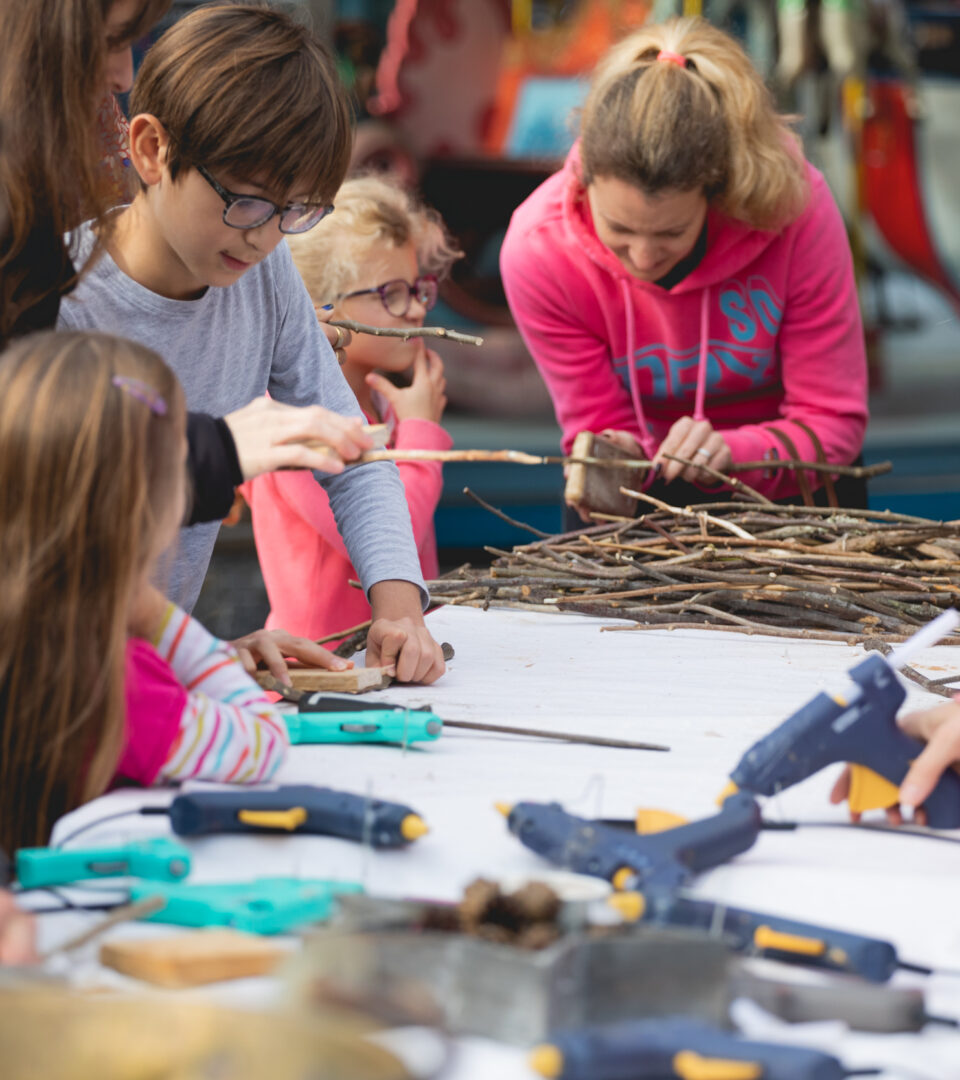 Lots of activities during the autumn holiday
Take a deep breath of fresh air in Les Gets during the schoolholidays and enjoy the many fun and magical Halloween-themed activities specially designed for children during the autumn holiday.
Discover
Wellness
💆‍♀️ The Sources du Chéry Spa : open from 1pm to 7pm from Saturday 23 October
💦 The Spa Séréni Cimes (Hotel La Marmotte) : open every day except Sunday from 9.30 a.m. to 7.30 p.m.
💆🏼‍♀️ Clair Moment (Wellness Institute) : open Tuesday to Saturday, 9am to 7pm
🏋🏽‍♂️Fitlife gym : open every Monday, Tuesday, Thursday and Friday.
Restaurants / Bars
La Biskatcha : Open every day for lunch and dinner.
Tel. 04 50 84 55 35
Site web
Le Boomerang : Every day except Tuesday and Thursday, from 11am to 11pm until 19 November.
Tel. 06 46 51 82 05
Site web
Sush'Ski : Open Tuesday to Saturday for lunch and dinner until 29/9, reopening 20/10.
Tel. 09 82 36 68 31
Site web
Super Gets : Open for lunch every day and on Friday and Saturday evenings.
Tel. 04 50 75 31 52
Après-Ski : Open every day from 18/10 to 05/11 from 12 noon to 6pm
Tel.

04 50 75 80 95


Site web
La R'mize : Open Tuesday, Thursday, Friday, Saturday for lunch and dinner, Sunday for lunch only.
Tel. 04 50 79 75 57
Site web
As Des Neiges : Open from 20 October
Tel. 04 50 80 62 53
Site Web
Le Chinfrey : Open every day except Wednesday
Tel. 04 50 79 71 30
Site web
Le Chalet du Golf : Open every day until 8/10
Tel. 04 50 04 62 36
Site Web
El Chalten: Open Monday, Tuesday, Thursday and Friday for lunch, Saturday for lunch and dinner.
Tel. 06 20 08 06 28
Site Web
Shops
Sherpa Supermarket :Open Mondays, Tuesdays, Fridays and Saturdays from 7am to 12.30pm and from 3pm to 7.30pm, Sundays and Wednesdays from 7am to 12.30pm, closed on Thursday
Tel. +33 

4 50 79 75 18


Site web
Ski Love :Open during the All Saints' holiday period and every weekend thereafter.
Tel.

 +33 

4 50 79 73 37


Site web
Abcisse Taxi :Open every day.
Tel. +33 6 74 49 19 39
Site web
Agence ACM Immobilier : Open every day except Sundays and French national holidays.
Tel.

+33

 4 50 75 89 26


Site web
Agence Immo'Select : Open every day except Sundays and French national holidays.
Tel.

+33

 4 50 80 13 55
Site web
Agence La Centrale : Open every day except Sundays and French national holidays.
Tel.

+33

 4 50 79 75 18


Site web
Alpine Lodges :Open every day except Saturdays and Sundays.
Tel.

+33

 4 22 32 60 96


Site web
Alpine Residences : Open every day except Sundays from 9AM to 7PM, Saturdays from 9AM to 6PM.
Tel.

+33

 4 80 94 95 96
Site web
Library : Open every day except Sundays and French national holidays.
Tel.

+33 4

 50 79 78 28


Site web
Un Amour de Noël : Open every day
Tel. 04 50 75 83 73
Site web
Maison de la Presse/ Tabac : Open daily from 7.30am to 12.15pm and from 3pm to 7pm, Sundays from 8am to 12pm.
Tel. 04 50 79 71 68
Vermont : Open from Thursday to Sunday
Tel. 04 50 75 82 07
Site web
Purexperience : Open by appointment only
Tel. 06 86 30 25 63
Site web
Evasion Sports : Open during All Saints' Day
Tel. 04 50 79 70 90
Site web
Nivalis : Open every day except Tuesday and Wednesday.
Tel. 04 50 80 13 55
Site web
Berthet Sports : Open for the second week of All Saints' Day
Tel. 04 50 79 73 55
Site web
The Hub : Open every day until 27 October
Tel. 06 67 58 33 27
Site web
Accomodation