The morning mist, the blazing colours, the shaving sun, the multicoloured carpets of leaves, the smells of rain, pine and humus… It is all these little things that give autumn its charm and character.
If you are still hesitating to get out of your sofa, we give you 5 good reasons to jump in your car, on a train or a bus to discover the wonders of the mountains in autumn.
1 – Recharge your batteries in the open air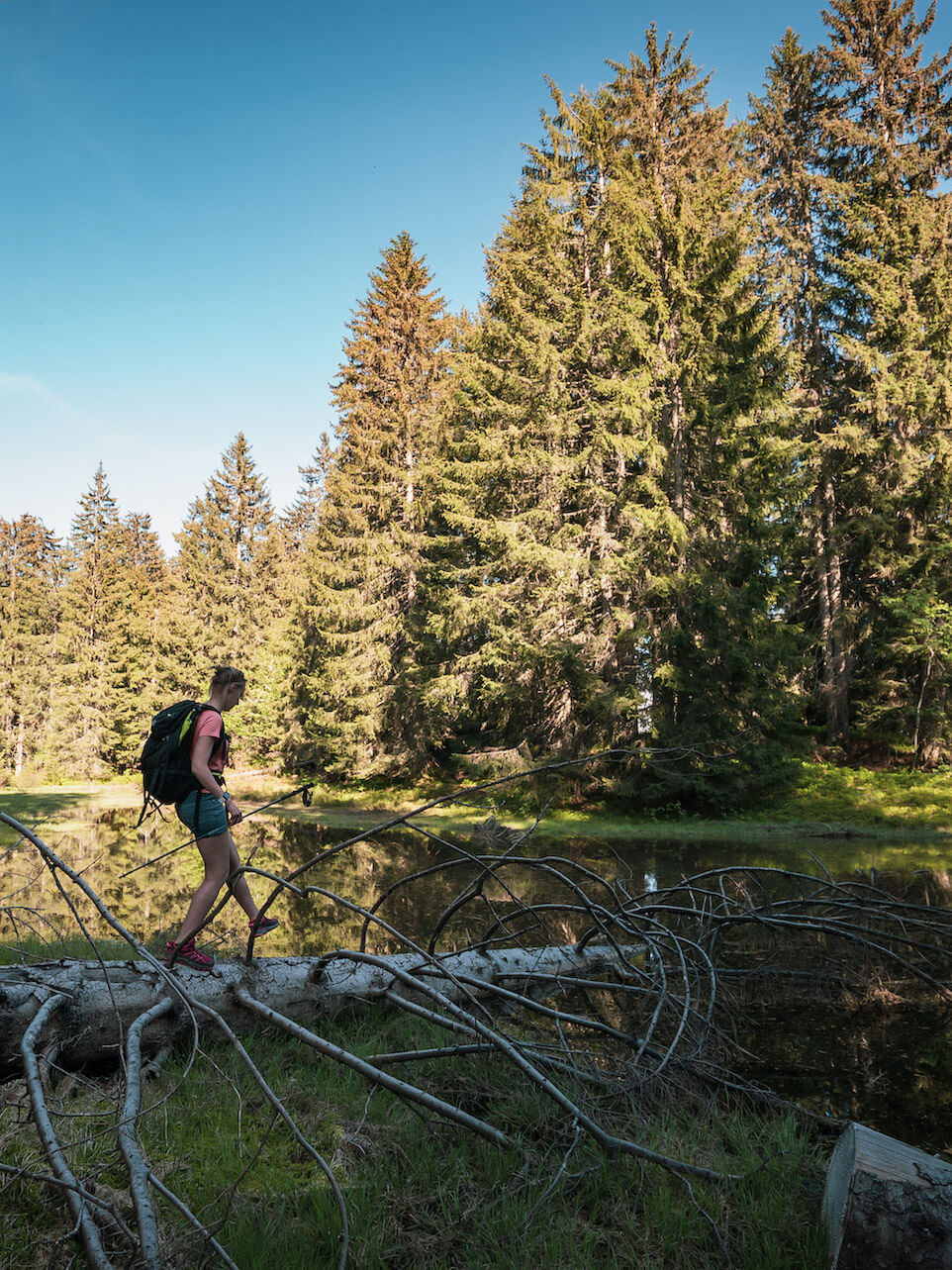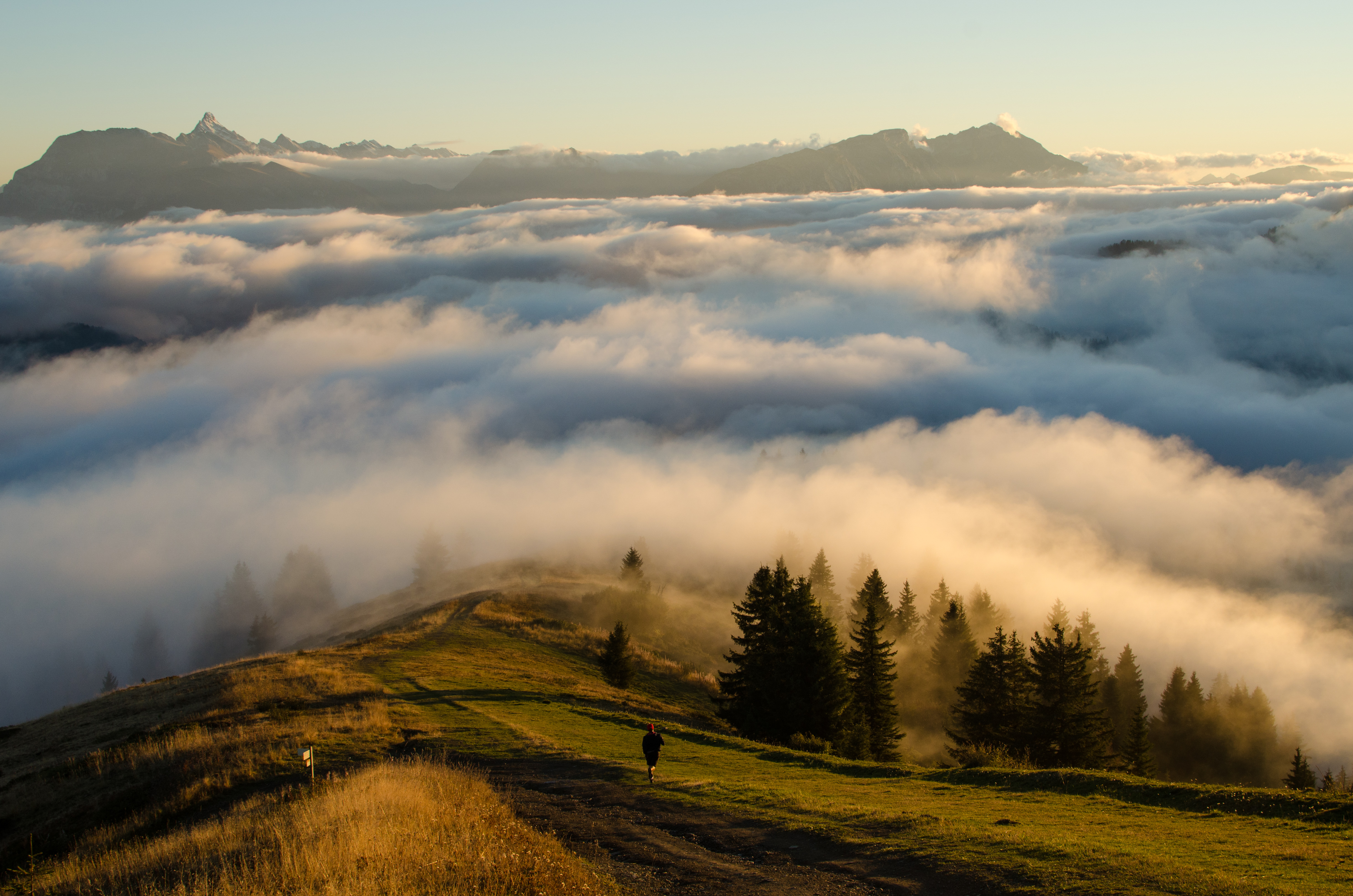 In an easy or sporty way, mountain hiking in autumn will delight all nature lovers! Go mushroom-picking, capture the contrasting landscapes in photos, scan the first snow-covered summits, take small or large strides on the wet paths…
In Les Gets, we offer several walks to stroll between fir trees and mountain pastures, with a breathtaking view of Mont Blanc or the Roc d'Enfer. And for those who would like to prepare themselves physically before winter, there are also itineraries to warm up the thighs and get the cardio up.
Let's walk in the woods…
2 – Hunting for mushrooms and chestnuts
This is by far our "good outing plan" for the weekend while waiting for winter to show up…
We put on a warm, waterproof coat, granny's scarf, a woollen cap, walking shoes, with a wicker basket and a knife. You are now ready for the autumn pickings !
In this period, the humid conditions and lower temperatures favour the development of mushrooms and chestnuts in the forests and undergrowth. Enough to delight all our senses, from the delicate and meticulous touch during picking to the awakening of our taste buds during tasting.
Fauna, flora & mushrooms
Alta Lumina
3 – Embark on an enchanted journey into the heart of the forest
This is what the Alta Lumina experience in Les Gets offers you.
At nightfall, follow in the footsteps of a music peddler and his hot air balloon, and follow his incredible journey over the mountains. In an enchanting and uniquely immersive environment, you enter a world of wonder, where music can be seen and light can be heard. 
➡️ Alta Lumina is open every Friday and Saturday evening, and every day during the All Saints' Day holidays.
Info & tickets
4 – Visit local mountain farms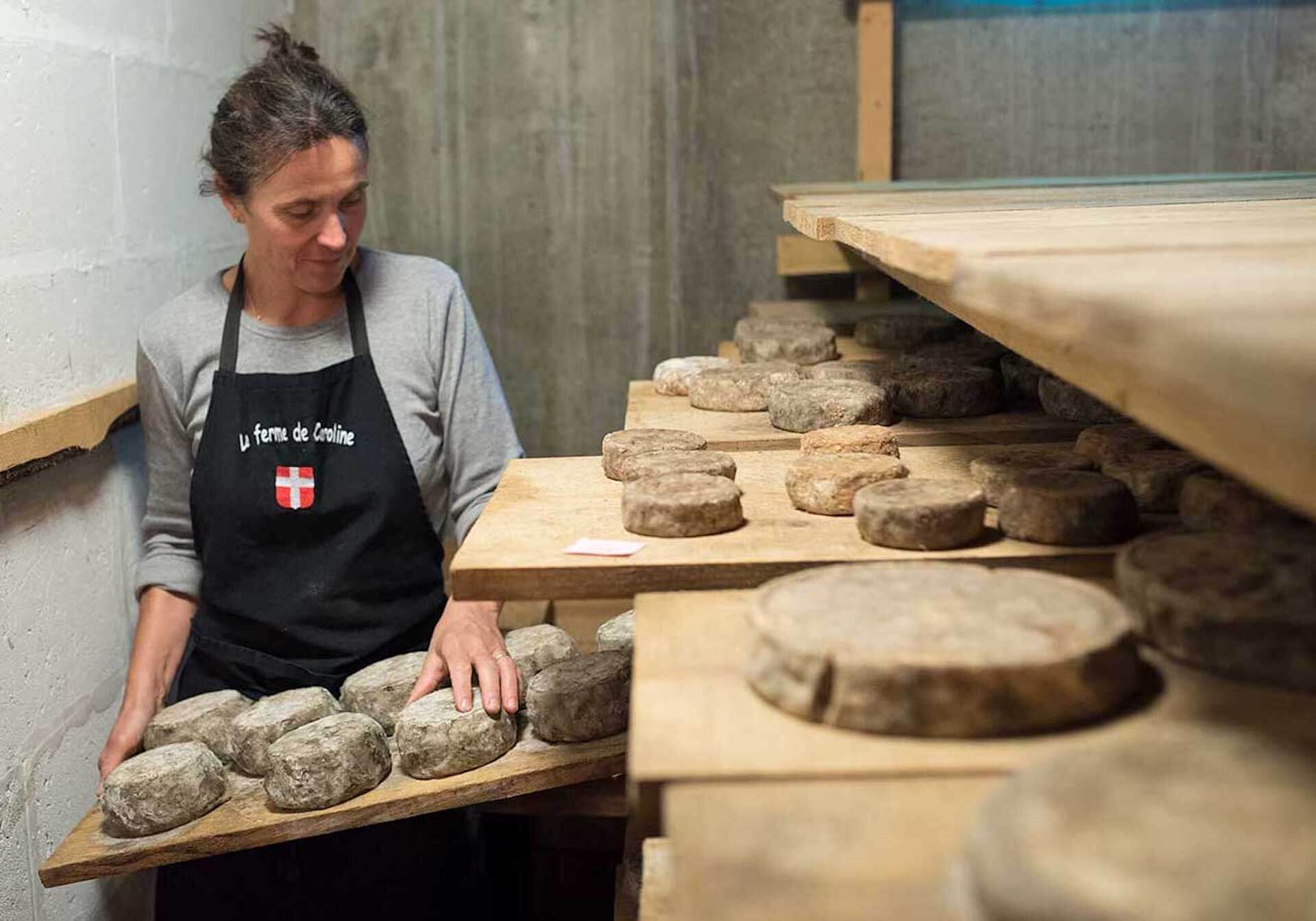 The alpine farms are still accessible on foot in autumn, so take advantage of it! Les Gets has a well-kept living treasure: its Tarines, Abondances and Montbéliardes cows and numerous herds of goats and sheep.
We invite you to go and meet the local farmers who produce their own milk and process it into cheese.
All Saints' Day holiday
5 – Enjoy magical moments with your family
Apprentice wizards, young Dracula and other little monsters, your children will be the kings of Halloween during the All Saints' Day holiday in Les Gets.
Our entertainment team will put together a hell of a programme for you during the holidays: making Halloween decorations, magic wands, candy buckets, magic shows and a disguised parade through the streets of Les Gets.
Learn more