The resort of Les Gets is well-known for winter sports and all sorts of cycling disciplines. But did you know that there are several writers in Les Gets who play a key part in the fascinating local culture?
1- Maurice Bergoend
Maurice Bergoend is originally from Les Gets and is one of the very first authors to have written about the history of the village.
📚 Les Gets au fil des siècles – 1962: This book details the history of Les Gets from the 12th century. You'll find information about the etymology of local surnames, hamlets and also about the legends that really add to the charm of the resort.
2 – Philippe Mugnier
Philippe Mugnier was born in Thonon-les-Bains in 1971. He spent his entire childhood in Les Gets and some of his family members still live there today. He went to school in the capital of Chablais and he is particularly fond of this place. Philippe Mugnier is fascinated by history and provides an original but accurate view of the history of Savoie.
📚 Des Gets au Léman une saga entre foi et loi – 2018: This book provides an original account of the local history of the two Savoie departments, focused on a family from Les Gets.
📚 L'homme au balcon – 2020: Discover life in the 19th century through the eyes of Joseph Mugnier, known as 'Le Lyonnais'.
📚 Les Gets que d'histoires – 2021: Plunge into the history of Les Gets through a dozen postcards and the anecdotes that go with each of them.
There are several versions of this available for other villages.
📚 Les Gets retro – 2022: This book portrays the history of Les Gets from the very beginning, with a selection of 300 images, some of them never-before-seen. This book has been published in French and English.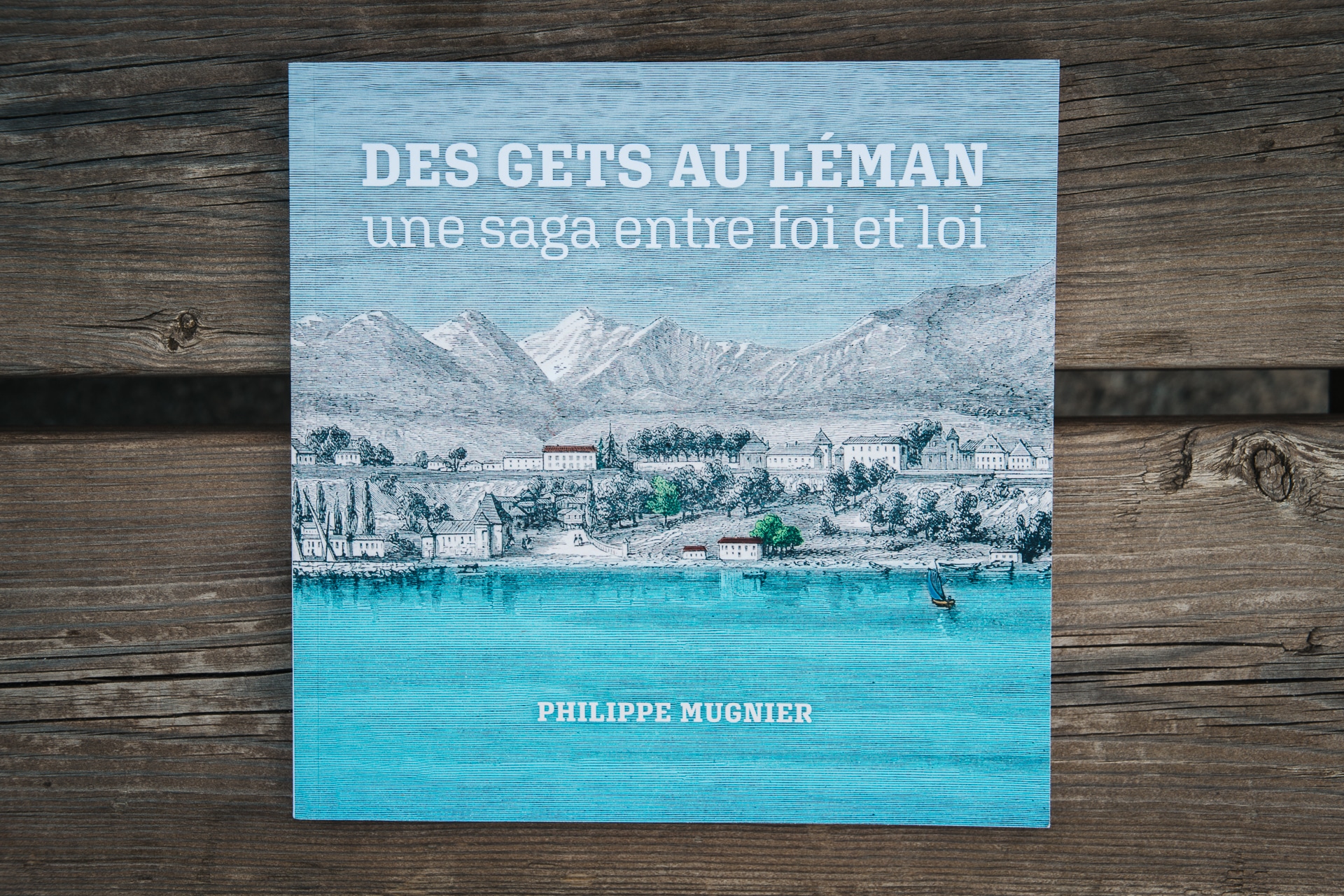 3 – Daniel Contat
Daniel Contat is a former ski instructor, graduated in 1967 and was President of Les Gets ski club from 1980 à 1988. His publication is about the history of skiing in Les Gets.
📚 L'Ecole de ski des Gets – 2007: In this book, Daniel Contat describes the history of the Les Gets French Ski School from 1937 to 2007. It includes anecdotes, facts and never-before-seen images.
4 – Association of Mechanical Music in Les Gets
The Museum of Mechanical Music displays the most beautiful European collection of mechanical musical instruments. For almost 40 years now, the Association of Mechanical Music has been gathering a unique, irreplaceable and very high quality collection.
📚 Musée de la musique mécanique – 2016: Thanks to a significant collection of photos, come and discover this original museum for yourself. Learn about its creation, its instruments, events (festivals, concerts, etc.), and the history of mechanical music in general. A unique collection in Europe!
📚 L'Orgue philharmonique Aeolian – 2020: Find out about the history and operation of this organ, a listed historic monument, in the church of Les Gets, that can be played either manually or automatically.
5 – Association Jean-Marie Delavay
Claude Barrault-Janny, the Chairman of the association Jean-Marie Delavay, lived in the resort for many years and wrote about the life and work of famous botanist, Father Jean-Marie Delavay.
📚 Jean-Marie Delavay La Transmission – 2020: This book is the biography of Father Jean-Marie Delavay, detailing his preparation to become a priest, how he got into botany, his travels to China and his many discoveries.
📚 Jardin Botanique – 2021: This book was published for the event Rendez-vous aux Jardins 2021, and details the plants that can be seen in Les Gets botanical garden.
The association has published many other works which are available at Les Gets Tourist Office.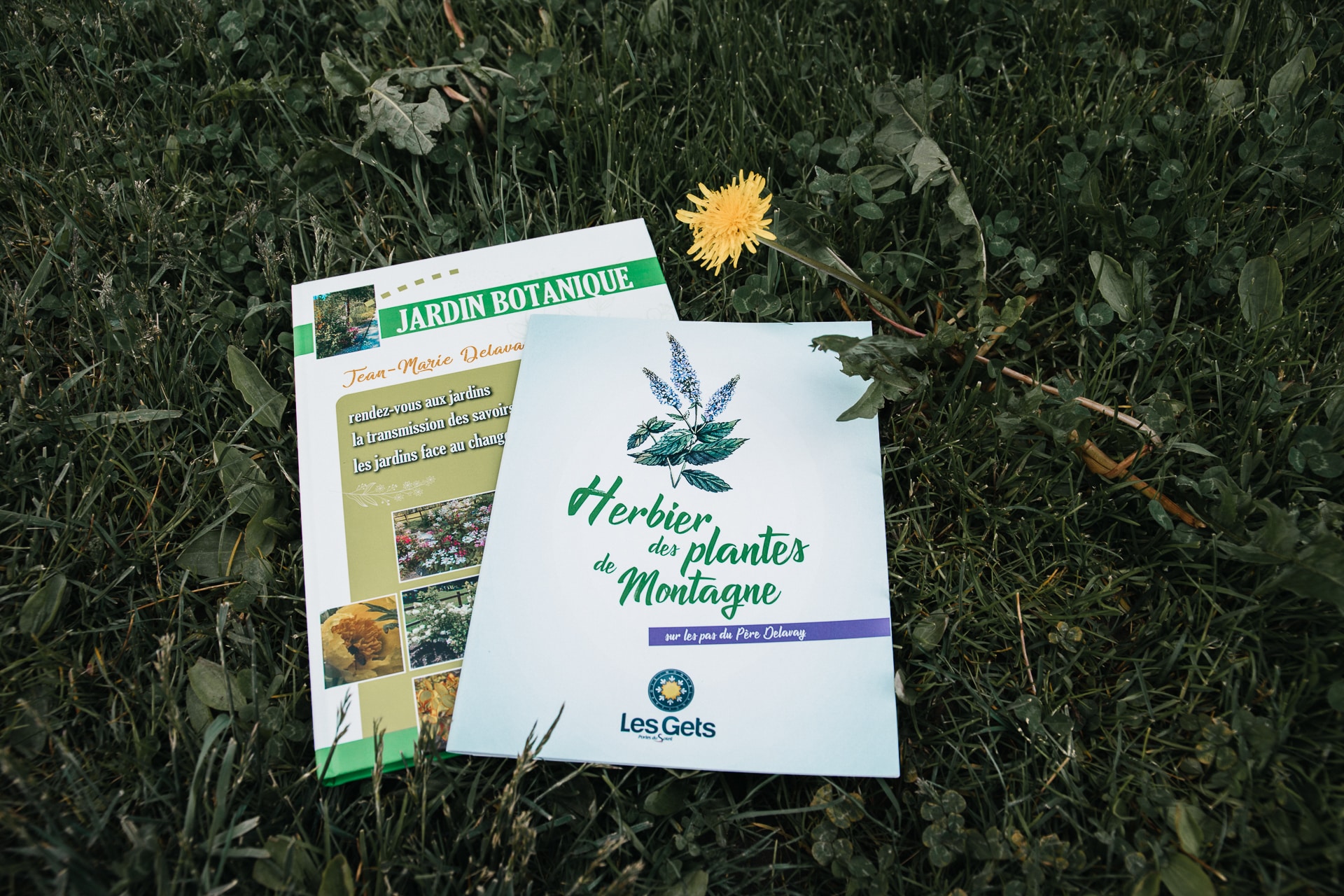 6 – Sagets
SAGETS stands for 'Société d'Aménagements Gêtoise d'Équipements Touristiques et Sportifs'. Sagets is responsible for the management of activities and leisure for the resort of Les Gets, mainly the ski area (slopes and ski lifts), but also MTB, Golf, the Alta Lumina magical evening trail, the children's daycare centre and the swimming lake.
📚 Un domaine de caractère – 2020: To mark the 30th anniversary of Sagets, this publication portrays the history of the ski area, the ski lifts, and also highlights some important figures who have worked for this local business.
All these publications are on sale at the Les Gets Tourist Office.