Holidays for parents and children!
Entrust your children to our educators with complete peace of mind to enjoy your holidays.
Qualified staff is at your disposal. Children take part in indoor activities (drawing, painting, water games, storytelling…) and discover the joys of snow in the small garden. At Les Fripouilles, the children take their time, their rhythm is respected, let's not forget that they are also on holiday…
The baby club welcoms children from 6 months to 4 years old. Available places: 30 children
360° virtual tour
Dates and opening hours
Opening dates winter 2022-2023
Open from Sunday 18th December to Monday 10th April
Opening hours winter 2022-2023
From Sunday to Friday: 9 am to 5 pm.
Closed on saturday.
Reception is closed between 12:30 pm and 2 pm.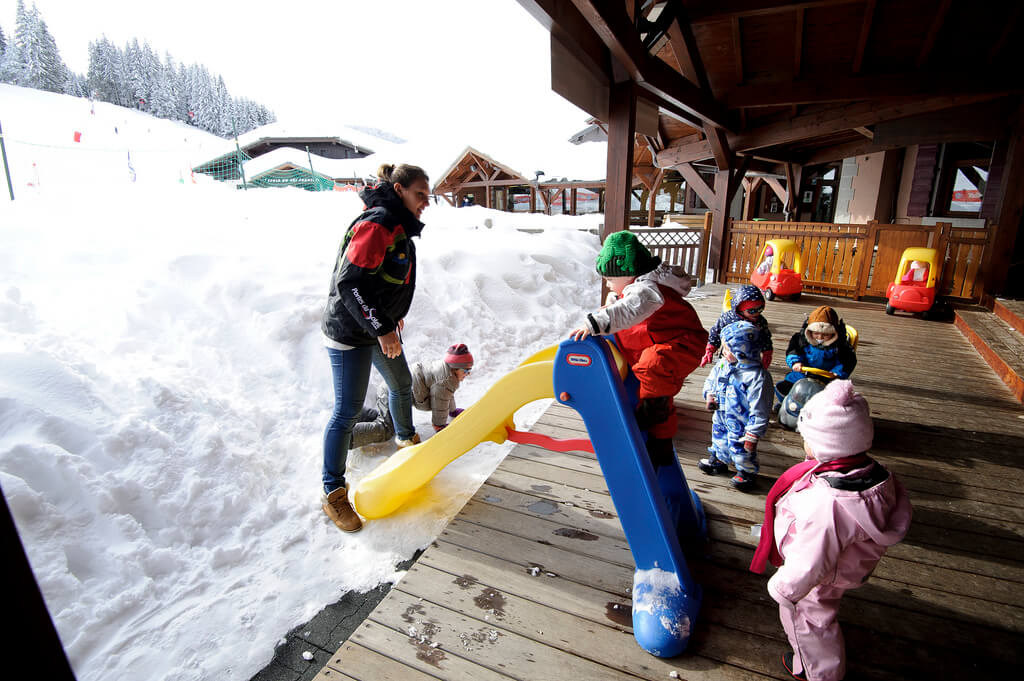 Prices
Half-Day (9am to 12am or 2pm to 5pm) : 27 €
Half day + midday supervision* (9 am to 2pm or 12.30 pm to 5 pm) : 45 € (children arriving at 12.30 pm will already have eaten, reception between 12.15 pm and 12.30 pm)
Midday supervision* (12.30 pm to 2 pm) : 18 €
Full day* (9 am to 5 pm) : 58 €
6 x Half-day* : 146 €
6 x half-day + midday supervision* : 243€
6 x 1 Day* : 313 €
Meal Ticket : 7€
*Lunchs (7€) are not included in the prices.
A day at Les Fripouilles Day Care
Registration
Please fill the registration form below.
IMPORTANT: Confirmation according to availability, you will receive a confirmation email within 5 days.
Internal Regulations
Download the Internal regulations of Les Fripouilles Nursery.
The Covid 19 sanitary protocol will be communicated to you later as it changes regularly. It will take into account the governmental instructions applicable for this winter.
Contact