Originally from Madagascar, Mia put on skis at the age of 5 on the slopes of Les Gets, where she grew up. Her love for the mountains and skiing led her to join the ski club in Les Gets at the age of 8.
"I started competing when I was 8 years old to discover a new activity and it quickly became a passion. Top-level sport is a rather different world. I like the atmosphere at the races. You constantly learn new things about your body, your mind…

My favourite discipline ? The Giant. It's the one where I feel the most comfortable and where I progress the best. »
Since then, her passion for sport and competition has pushed her to surpass herself and reach the highest levels of skiing.
At the dawn of her 16th birthday, she decided to represent her country of origin, Madagascar, and joined the Madagascan Ski Federation.
Her first ISF (International Ski Federation) races, under the colours of Madagascar, enabled her to be selected for the 2018 Pyeongchang Olympic Games, in slalom and giant.
Mia is the first woman to represent Madagascar at the 2018 Winter Olympic Games.
"It was a great experience. I was young so I didn't go there to perform. The goal was to get to the bottom of the run. In addition, I was the 1st woman from the Indian Ocean countries to participate in the Winter Olympics and I had the honour of carrying the Malagasy flag. A great pride for me because I want to promote women's development and women's sport in Madagascar. »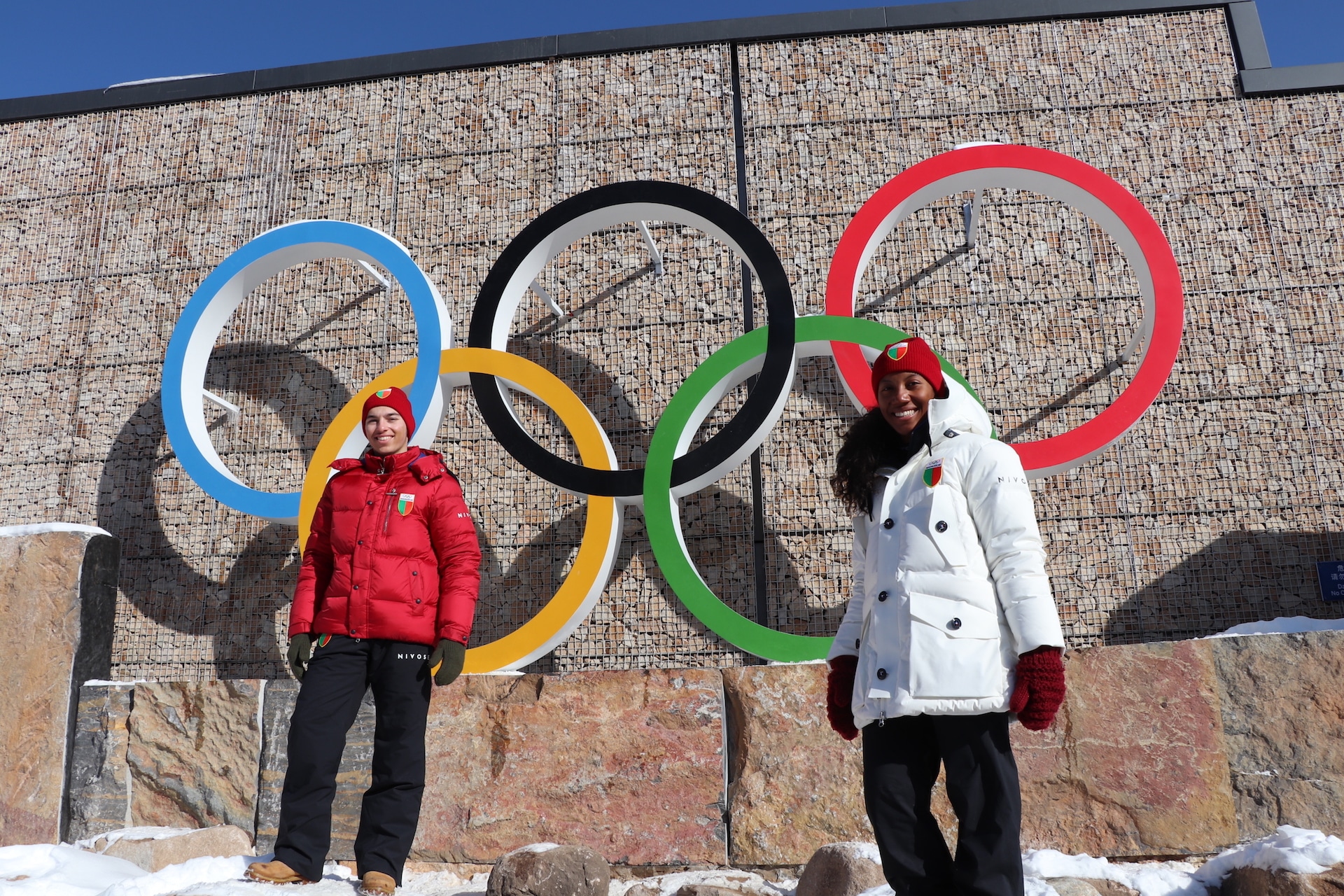 Main results
2022-2023
Courchevel Méribel World Championship: 39th place in the giant slalom and 41st place in the slalom
2021-2022
2022 Beijing Olympics: 41st place in the giant slalom and 43rd place in the slalom
2 FIS podiums
2019-2020
World Cup: Giant in Courchevel (France)
European Cup: 10 EC Races (2 Finish – 6 DNF – 2 DNQ)
South American Cup : Winner in Slalom at the General SAC, 2nd in Slalom at the General SAC, 2nd in Giant at the General SAC.
2018-2019
World Championships (Sweden): 40th in Slalom and 50th in Giant.
Junior World Championships (Italy): 56th in Giant and Abandon in Slalom (Injury)
World Cup : Giant and Slalom in Courchevel (France) and Giant in Sölden (Austria)                                  
2017-2018
PyeongChang Olympic Games (South Korea): 47th in Slalom and 48th in Giant.
Junior World Championships in Davos (Switzerland): 52nd in Giant and 30th in Slalom.