After the very first snowfall, climb aboard a sled drawn by a team of Nordic dogs and driven by a professional musher, for a winter experience you'll never forget!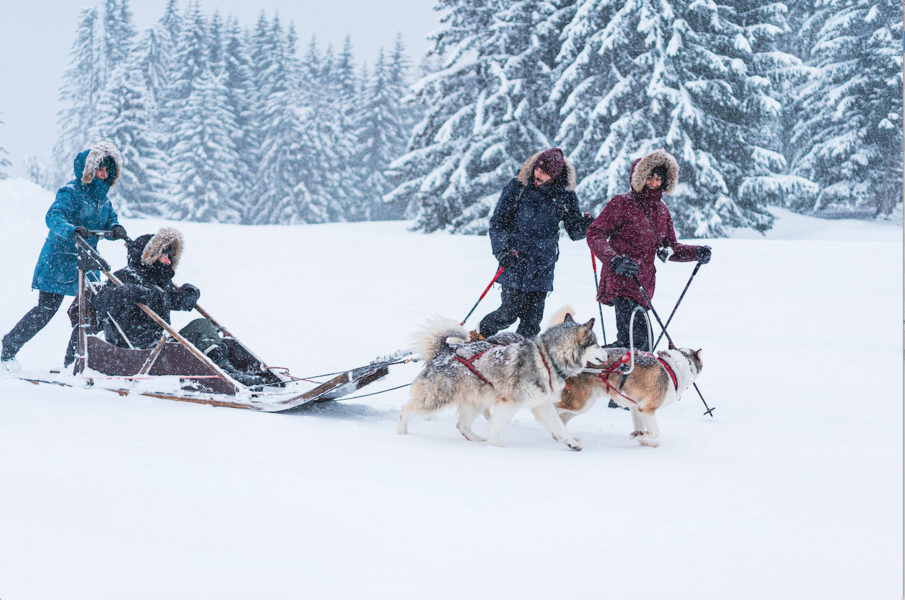 Come and experience something unique with the Inuit Experience! Set off on a 'cani-rando' outing with two teams of sled dogs.
A change of scenery guaranteed! This 'cani-rando' (hiking with dogs) activity is available all year round. We will be setting off on a superb 1.5-hour outing around Mont-Caly, surrounded by breathtaking scenery.