For a short break, it's easy from Paris, London and other cities to reach this endless ski area offering gourmet restaurants, lively bars, revitalising panoramic scenery and a mixed range of sports activities and more leisurely pursuits… The resort of Les Gets has everything you need for an unforgettable snow holiday.
Follow Max and his friends to Les Gets resort in Haute-Savoie for a unique long weekend #MadeinLesGets!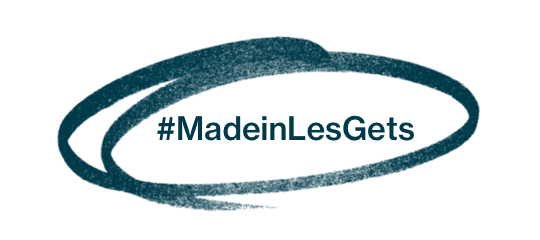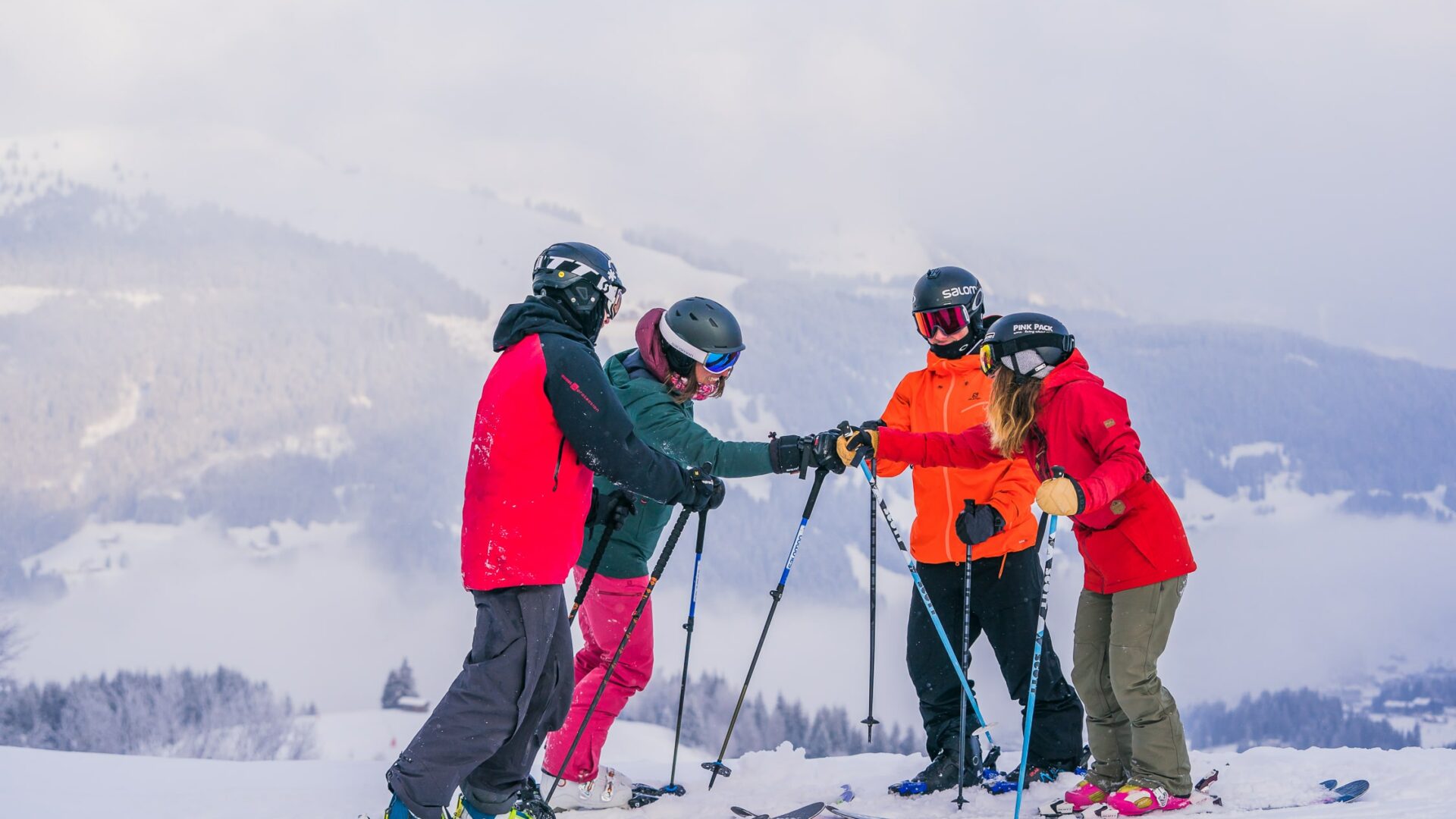 Friday
3.30 pm – London Heathrow Airport : Start of the trip
A bit of last-minute stress with an urgent task to round off the week's work but, just this once, I have to leave early. Buzzing like a kid at the start of the summer holidays, I rush to hail a Uber ride to the airport.
6.30 pm – Geneva Airport: Reunion time
Barely time to flick through a magazine and I'm already at the Swiss airport. I feel lighter than air. I've left the stress of the daily grind behind me in London. Outside the airport building, I'm reunited with friends who have come from across Europe, amid hugs and laughter, and the pleasant prospect of a weekend.losing track of time. The shuttle bus to Les Gets is already there. Just another hour of travel and our magical weekend getaway can begin.
9.30 pm – Les Gets / Wow factor
As usual, Emma has made the accommodation arrangements. As usual, she has got it spot on! A warm and cosy little chalet just for the eight of us, and a view that promises to be absolutely stunning when we discover it tomorrow morning. All in the heart of the resort, at the foot of the slopes.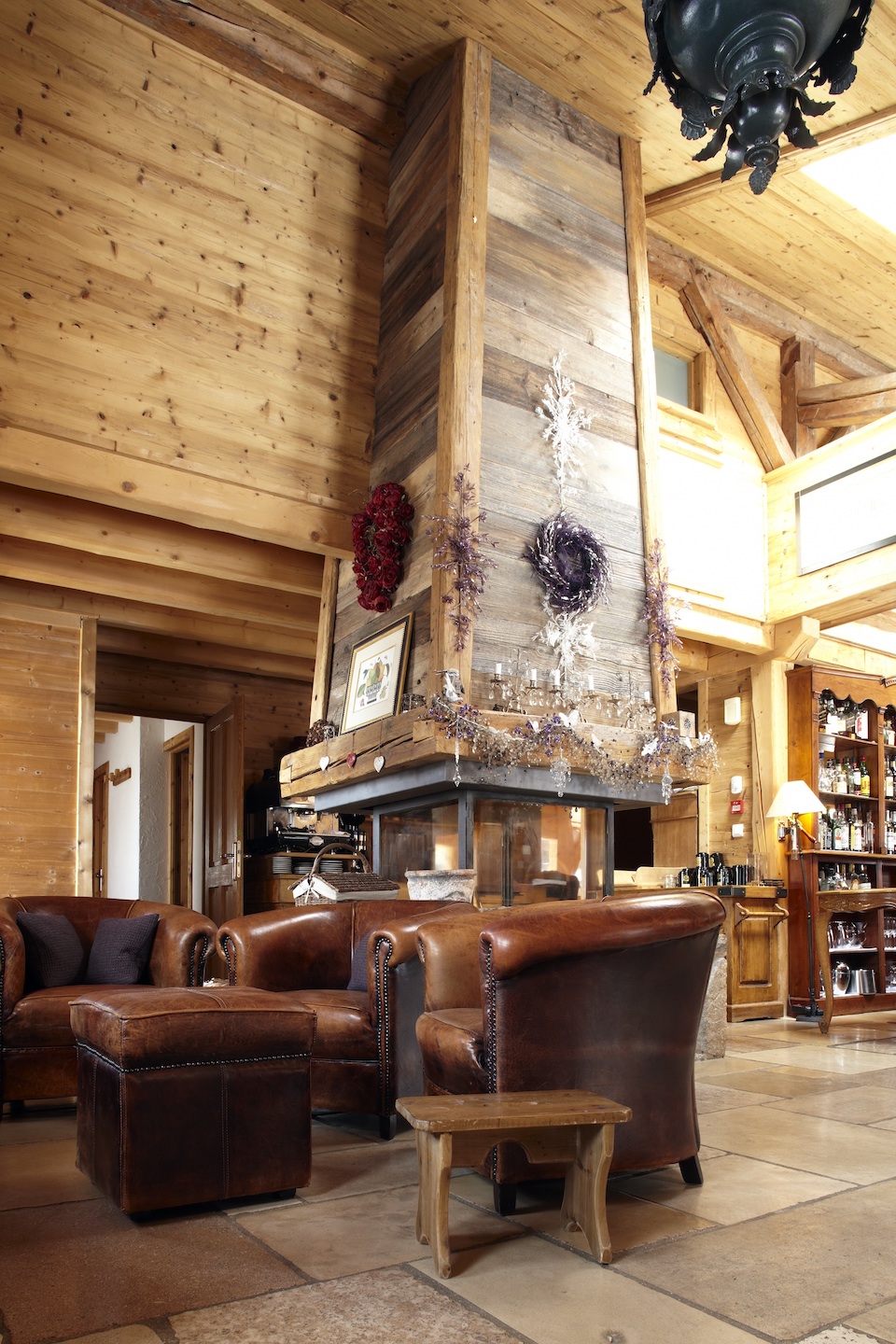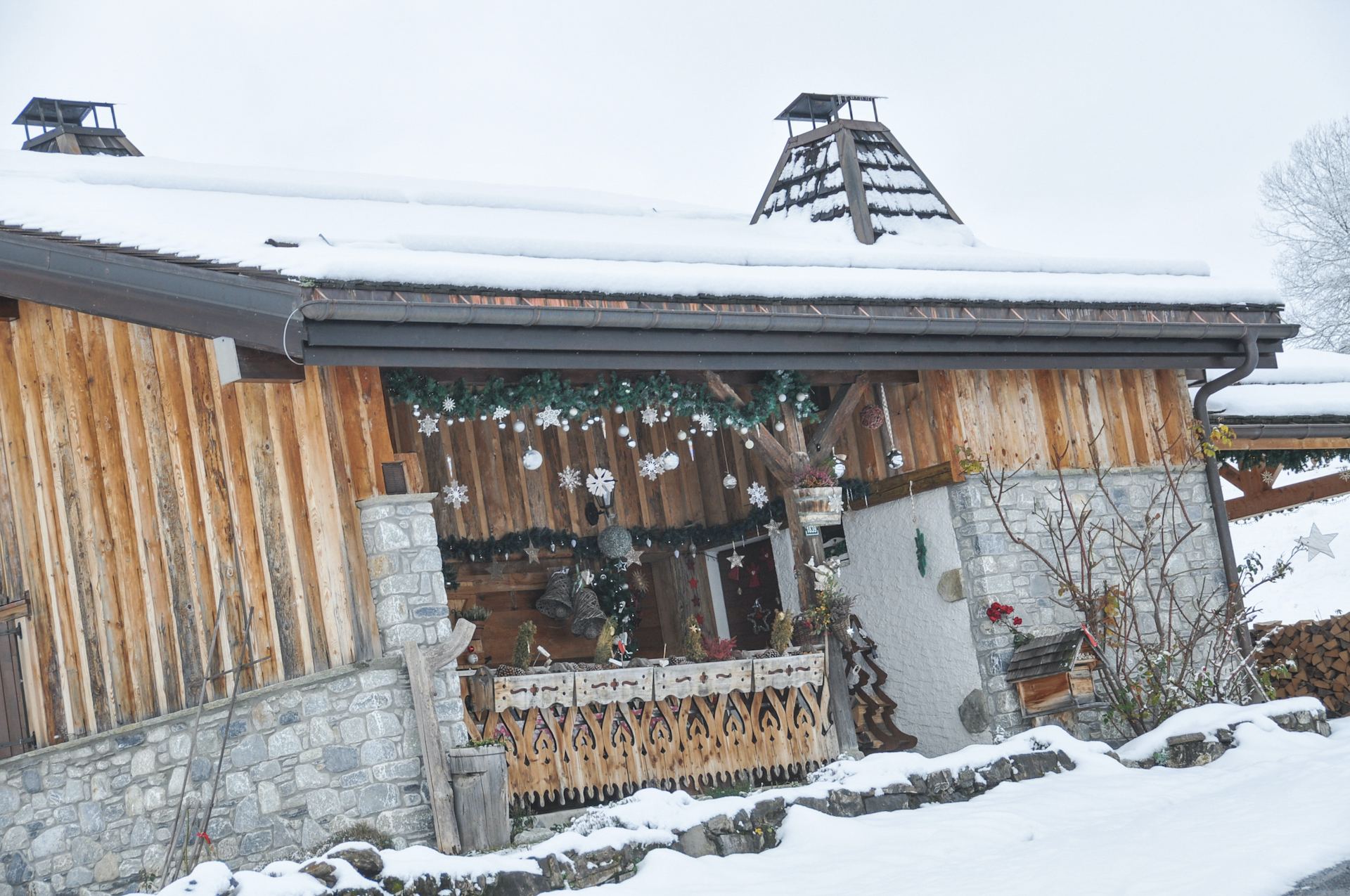 Saturday
9 am – Excitement and preparations
Croissants, scrambled eggs, coffee and pancakes, great music playing in the background, perfect weather, the mountains that beckon… and above all, my friends. This is happiness defined.
The day gets off to a stress-free start. Our lift passes and ski rentals have been pre-booked, we just have to pick them up on our way to the slopes. Our skiing gear isn't a problem either. Jon suggested we rent that too, with Skichic.com. An original and very practical idea, although it won't stop us from treating ourselves in the lovely boutiques of Les Gets during our stay! Our packs were delivered to our chalet before we arrived. So here I am, with all the right gear even after travelling light.
1 pm – Heaven on the slopes
What a great morning! My legs are killing me but what a heavenly morning! Picture-postcard snow, ski area slopes groomed to perfection and panoramic views to die for. By lunchtime we're starving. Our charcoal-grilled lunch out on the terrace in a decor like this should recharge our batteries for the afternoon's descents.
5 pm – A unique immersive experience
The day ends with a brand new activity in Europe: Alta Lumina, an enchanting nightwalk in the heart of the forest, in the village of Les Gets. Just WAW ! We were transported on a journey beyond the mountains thanks to incredible sound and light effects and scenography.
7 pm – Nocturnal temptations
After a refreshing shower, we discover the buzz of Les Gets by night. The atmosphere is great, but not overdone. Plenty of places we can reach on foot, to enjoy the party atmosphere that's just as we like it, not over the top. We feel very much at ease in the wine bars and pubs… So much so in fact that we end up at the Igloo, the historic night club of Les Gets. As I climb into my cosy bed, my smartphone tells me it's 2.18 am.
Sunday
9 am – It's a beautiful day
You know those days that feel just perfect, as if all the stars are aligned in your favour? Those precious moments that stay in your mind forever and return to boost morale when you're feeling low. Sunday is one of those days, in one of the world's biggest ski areas: Les Portes du Soleil.
Leaving France in the morning, arriving in Switzerland a few slopes later, we very much enjoyed "border hopping" in Les Portes du Soleil.
At the top of the Ranfoilly chairlift is the "Step into the Void", a wide 27 m² platform offering a bird's-eye view of Joux Plane lake. Opposite, the panoramic view over the Mont-Blanc mountain range really takes your breath away. It's awe-inspiring, makes you feel dizzy. The photo machine takes a group selfie and sends it to our smartphones. Greetings from Les Gets!
3 pm – Time for a spot of cardio
We go to change our skis and meet Matt for our first ski touring experience in the safety of the new trail marked out in the Mont-Chéry sector. The 3-kilometre climb with an elevation gain of 665 metres takes us to the top of Mont-Chéry where we find ourselves at sunset, 1,827 metres above sea level. I struggled for breath on the way up but it was worth it just for this feeling of elation at the top! Return via the slopes, working up a hearty appetite for our pre-dinner drinks and nibbles.
Choosing from all the restaurants in Les Gets isn't easy. In the end we opt for "Montagne Chic" in the centre-resort, a gourmet restaurant which serves original dishes based on fresh, local produce. Bon appétit!
Panoramic view

Ranfoilly platform

A breathtaking view of the Mont-Blanc, at the top of Ranfoilly, with a free photo souvenir as a bonus.

Cross-country skiing

The ascent of Mont Chéry

Les Gets offers a marked and safe cross-country skiing trail for all skiers looking for fresh air and physical exercise!

After-ski

Let's have a drink !

Enjoying the end of the day with friends, a drink in hand on a high altitude terrace or in one of the bars in the resort, that's what a skiing holiday in Les Gets is all about.
Monday
9.15 am – Let there be light
After a glance at the mirror I grab my woolly hat. I look healthy and happy with a glint in my eye. It feels as if I left London a fortnight ago. It's amazing how good you feel in the mountains.
12 noon – Time to breathe
Another of those moments when time stands still… With picnics in our rucksacks and smiles all round, off we go to rent our snowshoes. We have chosen a picnic spot in the great outdoors: from Les Plasses village, a superb nature walk through the pine trees takes us to Mont Caly. We stop for a tea & coffee break on a lovely high-altitude terrace. The view over Mont Blanc is absolutely stunning. You never get tired of it.
I didn't particularly want to go to the spa. But only a fool never changes his mind! So I follow the crew to the Spa des Sources du Chéry. Whirlpool baths, steam room, sensory shower, foot baths, sauna… The list is endless. A relaxing, energising experience. Very enjoyable!
8 pm – Change of atmosphere
After last night's mountain theme, tonight we choose a restaurant where the atmosphere is just as warm and friendly but with a more urban feel. The decor is pleasant and the food is delicious. It's great to have so much choice.
Our last evening… We all go for a drink in a bar with live music before returning to the chalet, again on foot! Clearly, this is a Monday evening with a difference.
Tuesday
10 am – Feelings of gratitude
A stress-free morning relaxing on the terrace, seizing the moment and preparing to take all this happiness back home with us. Taking our time. Being grateful for the here and now… even though we're already trying to find a date when we can come back!
11.30 am – Local supplies
We walk around the centre-resort shops to do some shopping and stock up on local specialities. It's great not having to use the car. Charcuterie, cheese and other products made in Les Gets will help us fight the blues on our way home.
2 pm – All good things come to an end
Eddie, Isa and I have found a carshare for the return trip, with two friends who have spent the whole week here. It's a practical and economical solution, and a nice way of finding out the best spots for powder skiing and addresses worth trying on our next visit. And it's a last chance to enjoy the sound of that irresistible French accent! Once arrived in Paris, we board the Eurostar train to London. End of weekend getaway. After just 4 days away, I arrive back in London after what feels like an eternity.