UCI MTB World Cup in XCO and DHI 2021
bike
Du Friday 2 July au Sunday 4 July 2021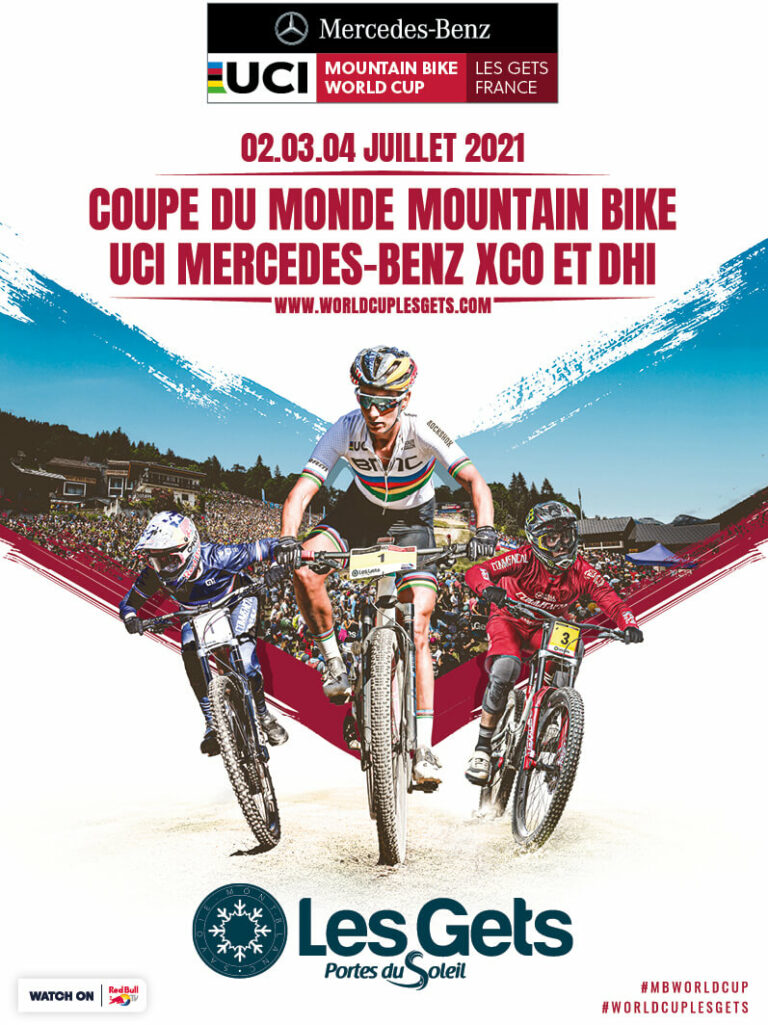 The UCI MTB World Cup in XCO and DHI is back in Les Gets for a 2021 season that we wish the most beautiful and exciting. Three full days of competitions, concerts, exhibitions and entertainment… for all mountain bike enthusiasts.
📣 THE PUBLIC IS ALLOWED to attend the World Cup, with the wearing of a mask compulsory at all times and in all places on the World Cup site 📣
Les Gets, in cooperation with the French Cycling Federation (FFC), has been selected to organise once again a round of the UCI World Cup in Olympic Cross-Country (XCO/XCC) and Downhill (DHI), on 02, 03 and 04 July 2021. The best XCO and DHI pilots will once again be on the slopes of Les Gets to compete in front of an enthusiastic public !

The XCO pilots will have one last opportunity to measure themselves on our land before taking off for the Tokyo Olympic Games! On the DHI side, the pilots will race facing the Mont-Blanc, but on a redesigned track which will propose some evolutions on the top of the track in particular, for even more technical and spectacular passages…

Discover the program of XCC/XCO and DHI trainings and races on the official website worldcuplesgets.com
Stay offer
In the meantime, relive the 3 days of the 2019 World Cup on video !