Behind those big blue eyes, there is energy and determination. At the age of 18, this biathlete already has 15 years of skiing behind her. As a child, she did her first downhill ski races with the Morzine ski club, where she was born.
Her father, an instructor, introduced her to cross-country skiing during outings with her sisters, with whom she is very close.
"With my sisters, we used to do all kinds of sports when we were little: tennis, swimming, dancing, judo… We started a new sport then as soon as it became a bit serious, we left one aside and tried a new one, and so on until we started cross-country skiing at the Les Gets club. The atmosphere and the mentality of the club played a big part in my choice to continue in this discipline. The outings were very fun. The coaches considered us as a group and not as individual athletes. As a result, we all evolved together. »
The machine is launched… The podiums follow one another and Jeanne joins the Biathlon group of the Mont-Blanc Committee in 2017. Since then, she has won twice the French Wheel Ski Championship and has shone at the Youth Olympic Games (YOG) in Lausanne in 2020, winning gold in the relay and silver in the individual event.
Beyond her sporting performance at the YOG, it is the thirst for discovery that drives Jeanne :
"Above all, I wanted to enjoy the event, both during the race and the atmosphere around it. I wanted to live this exceptional experience to the fullest with the French team and the young athletes from other countries with whom we shared a lot. It was very enriching."
Her next objective: to join the French team next season. This will not stop her from touring the slopes of Les Gets.
"I took my first steps at Les Chavannes. The resort was a cradle and a springboard for me. »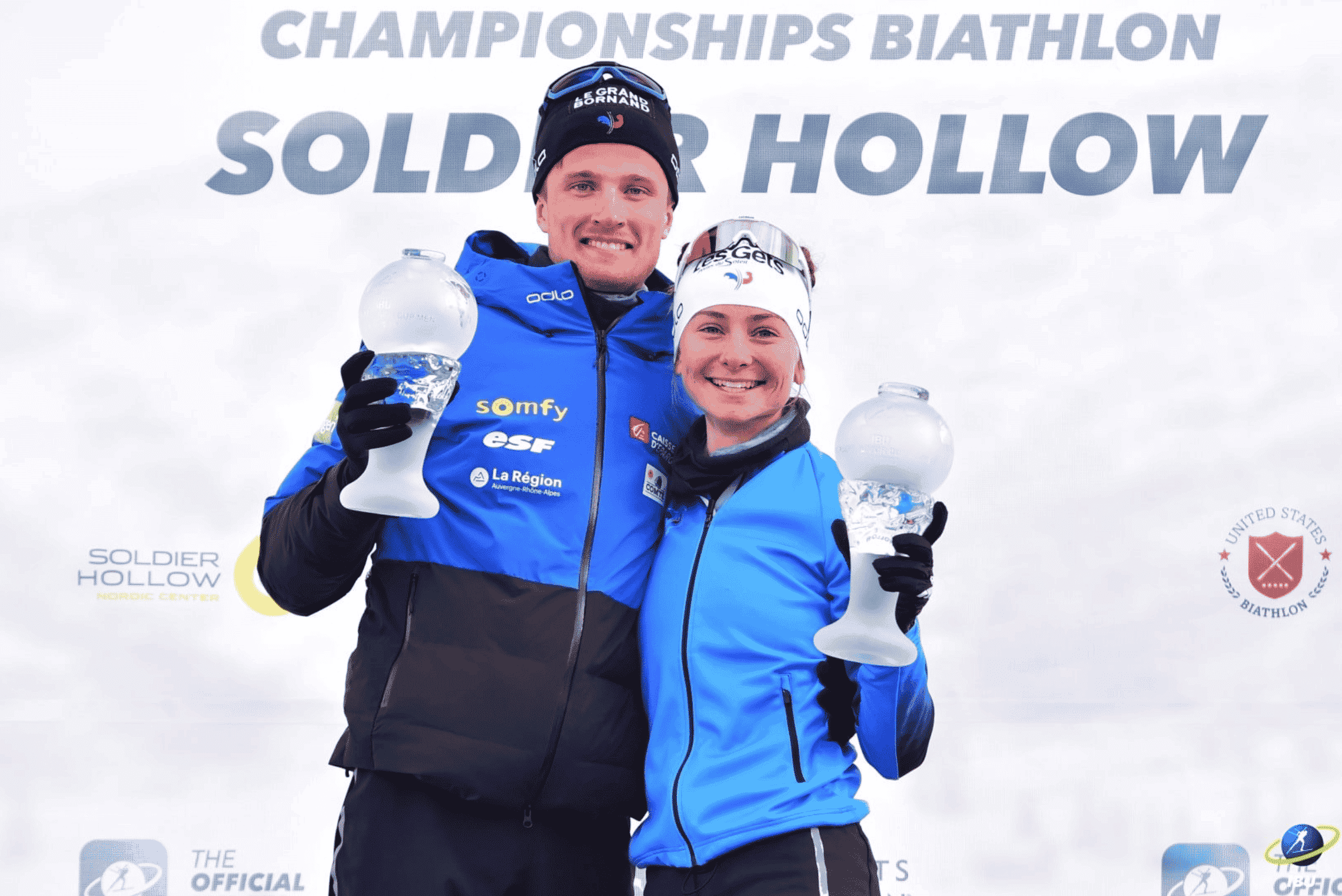 Main results
2021-2022
Small globe in the pursuit
Junior World Championships, Soldier Hollow (USA): 3rd in the relay and 6th in the pursuit
European Youth Championships, Pokdjuka (Slovenia): 1st in the mixed relay, 2nd in the individual, 2nd in the pursuit, 4th in the sprint.
IBU Cup, Obertilliach (Austria): 51st in individual, 64th in sprint
Several podiums on the national winter circuit
2019-2020
13 races in the French championship, 7 international races.
Gold medal in mixed single and silver medal in individual at the Youth Olympic Games Lausanne, Switzerland.
2018-2019 :
2nd in the General Classification national Samse tour.
Several podiums in the French Championship