What if your 2023 holiday goal was to plan a summer holiday in the mountains? Guaranteed sun, pleasant temperatures, more sunlight and empty slopes. It's the perfect getaway to enjoy cooler temperatures and explore new horizons. ☀️

Still not convinced? Here are 6 good reasons to put on your hiking boots and come to the mountains of Les Gets this summer. 🌼
1 – Some fresh mountain air 🌲
Walking in the mountains in summer is the ideal activity for all nature lovers, whether you opt for a sporty or more leisurely outing! Come and get some fresh air, take photos of the scenery, admire the snow-capped peak of Mont-Blanc, set off along the hiking trails at your own pace… 🚶‍♀️⛰️
For those who prefer to cool off in water, the Lac des Ecoles is in the centre of the resort and is the perfect place to enjoy a wide range of water sports. Whether you come here for a dip in the water, to relax on the beach or have some fun with the Wibit, this lake provides countless opportunities to enjoy quality time as a family or with friends. The calm waters of the Lac des Ecoles are a great place to be in hot weather. 👙🏊🏼‍♂️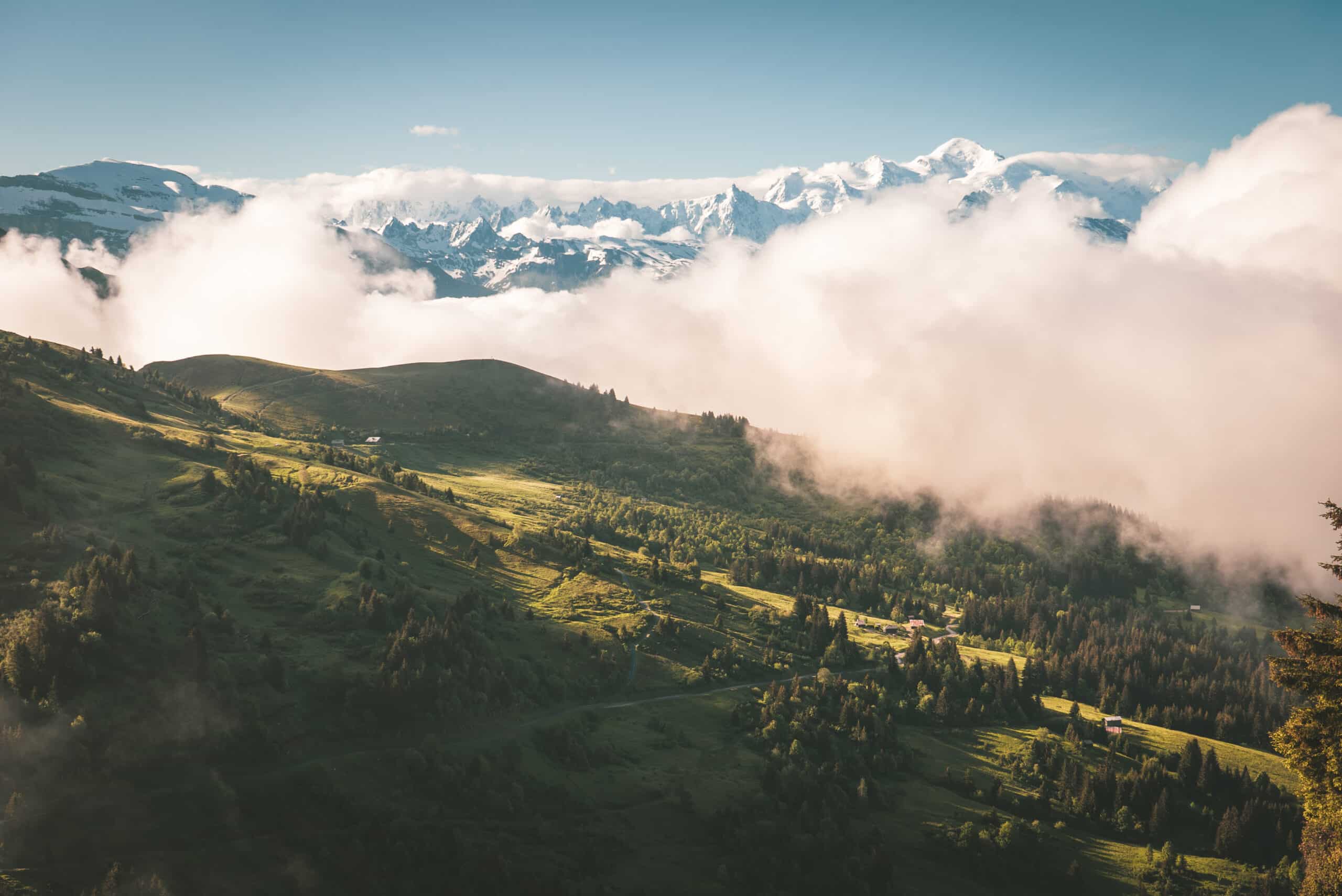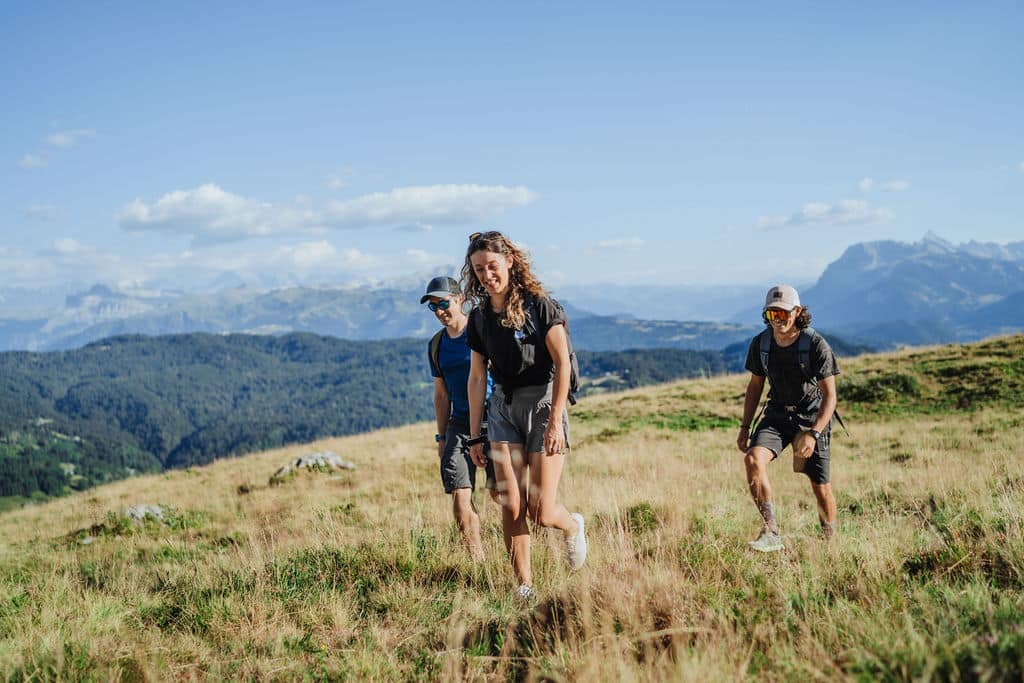 2 – Get pedalling and escape 🚲
DH MTB, Enduro, road bike or E-bike… The resort of Les Gets has been a pioneering destination since 1992 when it comes to cycling activities! Today it is one of the world's major MTB destinations, with an outstanding Bike Park with 128 km of waymarked trails, including e-bike trails, and facilities for all levels.
So…! What are you waiting for? Get on your bike and explore this spectacular resort! 🚵
3 – Practice your swing in the mountains ⛳
The charming resort of Les Gets provides an exceptional golfing experience for fans of this sport. Les Gets is a destination of choice for golfers in summer thanks to the picturesque setting, breathtaking views of the surrounding mountains and top quality golf courses.
The Les Gets golf course is an 18-hole course that has been designed to provide a challenge for all levels of ability. The golf course is set in the midst of spectacular Alpine scenery and there is a wide range of terrain, from rolling fairways to perfectly maintained greens. Golfers can enjoy the breathtaking views as they play, adding a wonderful bonus to their golfing experience, with an exceptional view of Mont-Blanc from hole 7. 🏌🏼‍♀️
4 – The art of enjoying summer evenings 🍻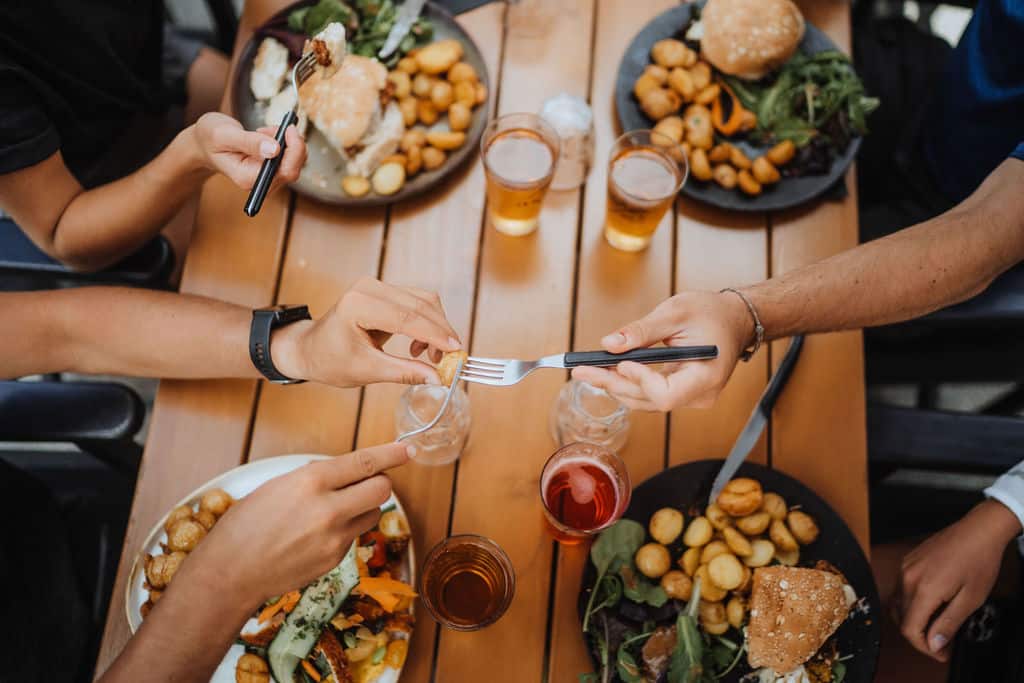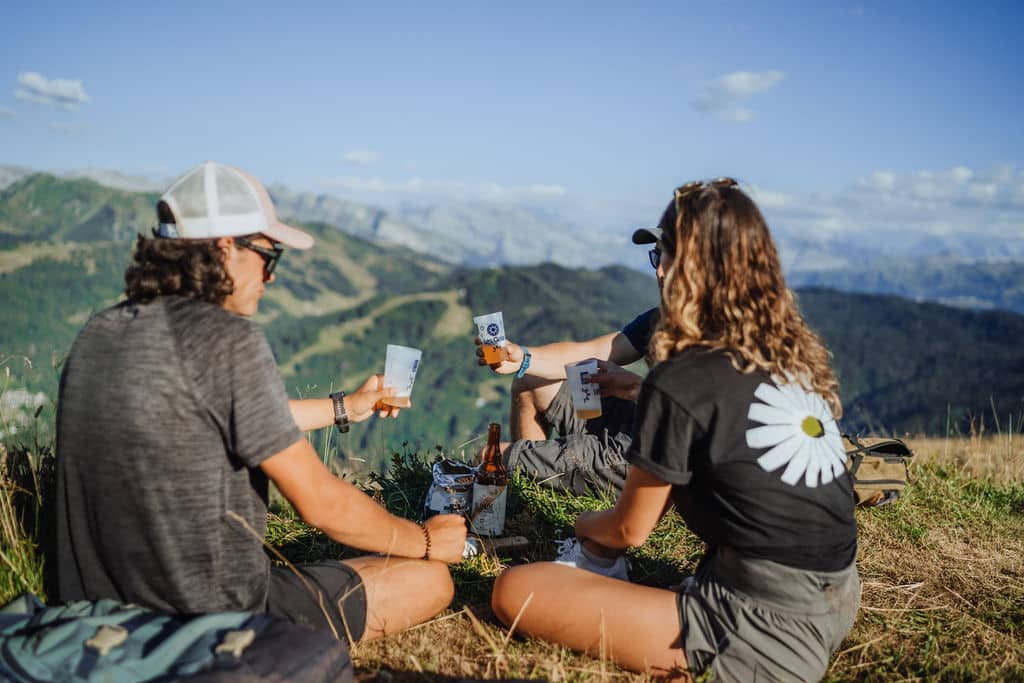 One of the great things about Les Gets is the easy-going, friendly and festive atmosphere in front of all the bars at aperitif time. Whether you are here as a family, with friends or with your other half, you can expect a warm welcome from the local establishments. Take the opportunity to relax, chat, laugh and just embrace the easy-going atmosphere in our charming mountain resort. From the terrace areas at these establishments, you can contemplate the mountains as the warm, golden hues bounce off them as the sun sets on the horizon. This is a breathtaking sight which will add a magical touch to your evening aperitif or dinner this summer. 🍸
5 – An eventful summer 🔥
In summer, the resort is transformed into a lively place where there's always something happening, thanks to the wide range of events and entertainment for people of all ages. Whether you're a sports fanatic, fan of music, art or just looking to relax in the great outdoors, the summer events in Les Gets are guaranteed to be worthy of your expectations. Check out our events' calendar and plan ahead for your weekends!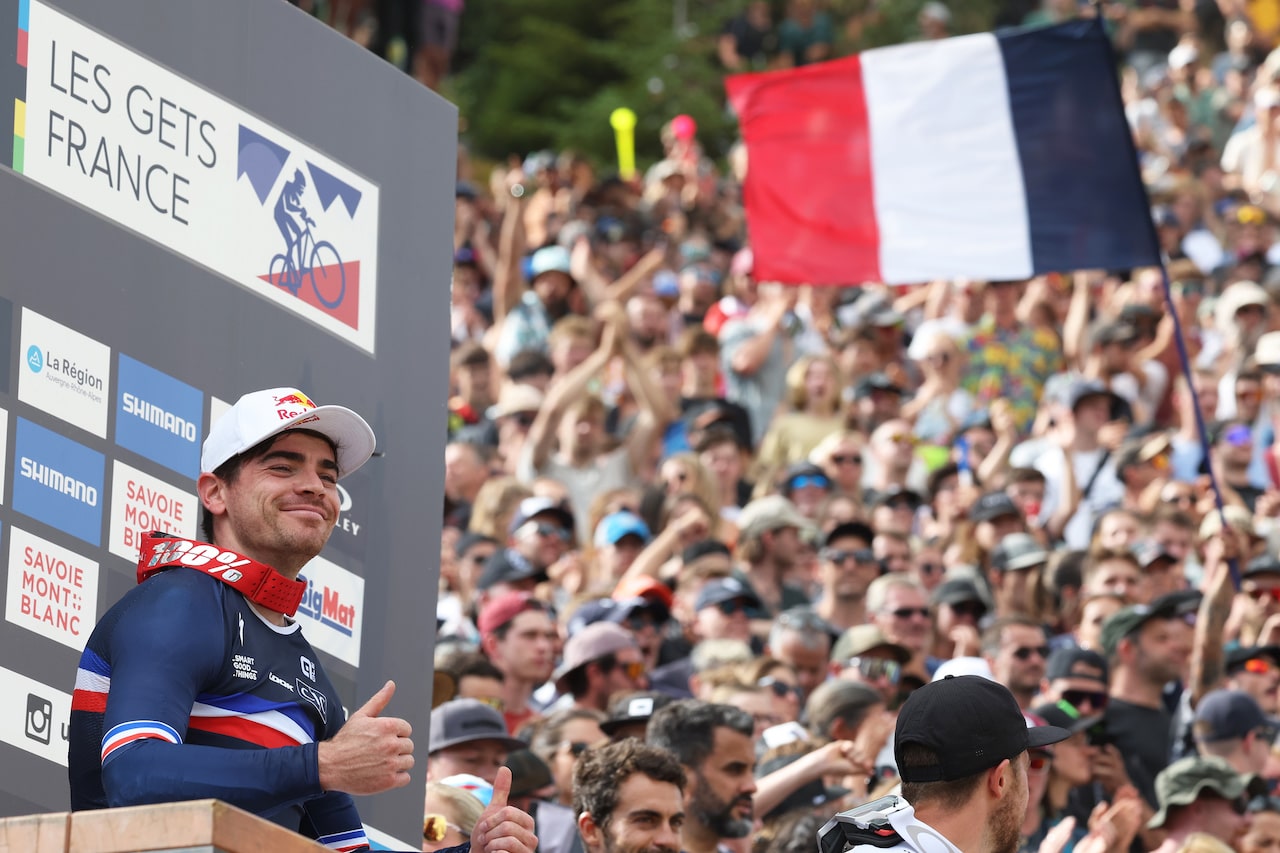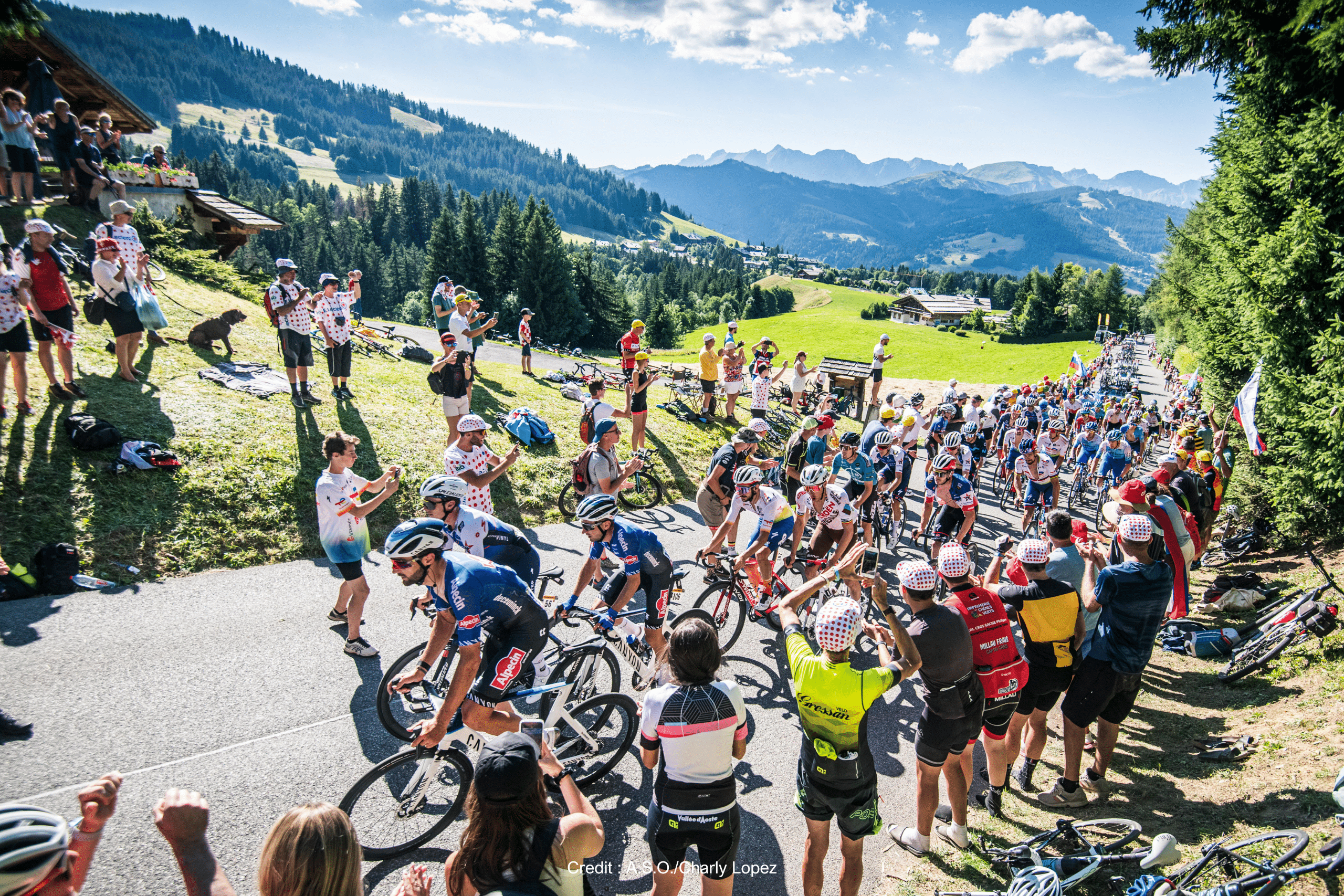 6 – The ideal summer activities destination 🪂
Les Gets is the perfect place for summer activities. Whether you're looking for outdoor sports, something more extreme or just an easy-going getaway surrounded by nature, there are so many activities to choose from in Les Gets, with something for everyone. This is an exceptional destination where you're sure to find something to see and do: hiking, MTB, e-bike, cycling, Alta Lumina, 18-hole golf course facing Mont-Blanc, paragliding, swimming in a lake, relaxation and wellness, etc. There are so many revitalising, fun and sporty experiences here, with something for everyone.